Royal Air Maroc Certified 4-Star Airline
By Peter Miller, Skytrax
Royal Air Maroc has been awarded the 4-Star Airline certification by Skytrax, the international air transport rating organisation.
The 4-Star Airline Certification was presented to Mr Driss Benhima, the Chairman and CEO of Royal Air Maroc, during a ceremony held at the Paris Air Show on 16th June 2015. In receiving the award, Royal Air Maroc becomes only the second airline in Africa to achieve this status.
The long haul fleet includes 2 recently delivered Boeing 787 Dreamliner's
Royal Air Maroc is the country's flag carrier owned by the government of Morocco, with it's main hub being Casablanca-Anfa Airport. The airline operates a fleet of 47 on mainly Boeing aircraft. The long haul fleet includes 2 recently delivered Boeing 787 Dreamliner's, 4 Boeing 767-300ER and a single Boeing 747-400. Short and medium haul routes are mainly operated by RAM's 36 Boeing 737 aircraft with 4 Embraer E190 also used.
Royal Air Maroc has embarked on an intensive project of quality development over the last 2 years and this has seen product and service standards improve significantly. The recent introduction of the Boeing 787 on long haul routes is a key milestone for the airline in terms of its fleet modernisation.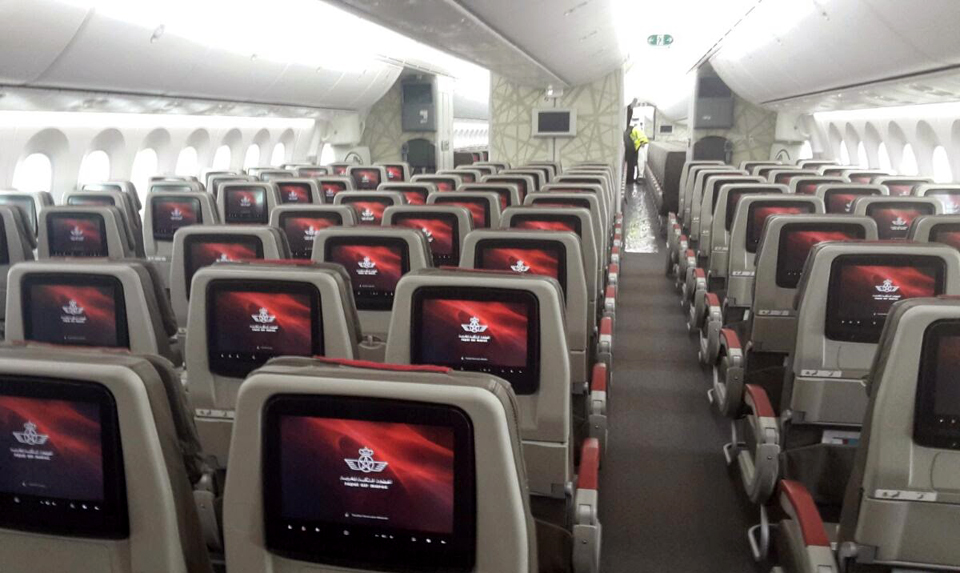 As a carrier mainly serving short haul / regional destinations across Europe, North and Central Africa the Star Rating assessment focussed a lot of attention on these routes. Standards of product and service across the regional network are a significant reason for the rating upgrade – customers in all cabins still receive complimentary meals and beverages, and customers at the front end of the aircraft still have access to a proper Business Class seat.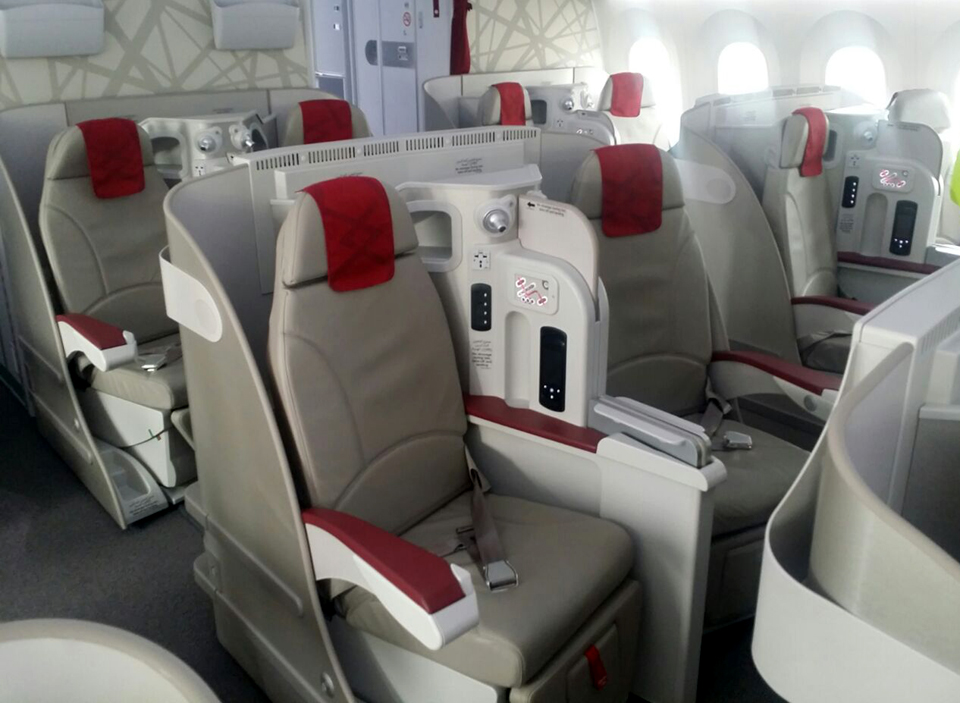 Staff service standards continue to improve and this will remain a significant focus for the airline throughout 2015.
Passengers can look forward to more changes in the coming months with a completely refurbished lounge being developed for Business Class and frequent flyer customers, as well as continued improvements to the airport infrastructure and processes – particularly looking at the transfer process in Casablanca.
» Visit Royal Air Maroc website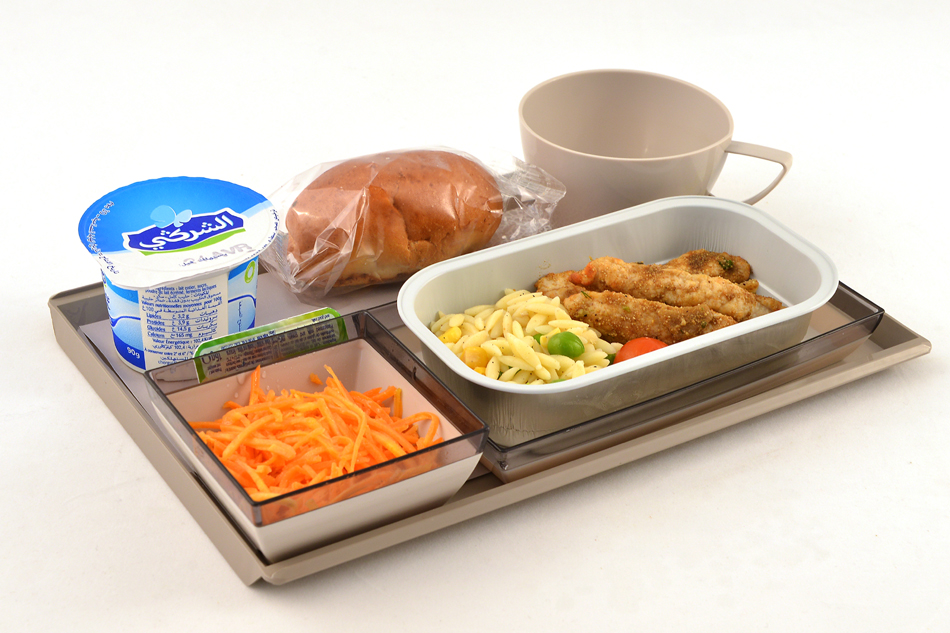 About Skytrax Airline Rating
World Airline Rating is the global airline quality ranking programme operated by Skytrax, the international air transport rating organisation and a leading authority on airline quality standards. Certified Airline Ratings classify airlines by the quality of front-line product and staff service they provide to customers, and are recognised as a global benchmark of airline standards. Established in 1989, Skytrax is based in London, United Kingdom.
Using an internationally recognised evaluation system to assess quality, Skytrax provide the world airline industry with a professional, unified Quality classification system that is an established and respected symbol of airline standards.
Certified Airline Rating is based on in-depth quality analysis of an airline's customer-facing Product and Service standards, with a well-established approach providing accuracy, and an objective ranking system using global quality measurements.
As part of the process to determine and award an Airline Star Rating, Skytrax carry out detailed Quality analysis across up to 800 different areas of airline product and service delivery for the on-board and home-base Airport environments. Certified Airline Ratings are not related to any type of customer reviews or passenger surveys.