About Airline Lounge Rating
About the Skytrax Airline Lounge Rating
The lounge ratings for airline, alliance and independent premium and pay-to-use lounges are applied following detailed inspections and professional analysis and appraisal of quality standards by the Skytrax audit team. A summary of lounge ratings is provided through this Skytrax Ratings website, the in-depth lounge rating typically covering over 250 areas of product and service analysis.
Where a lounge operator requires an in-depth audit and detailed reporting / breakdown analysis for all the lounge facilities and service, we charge a fee for this service. This is based on the time required for all lounge inspections and the preparation and supply of reporting, which includes discussion of all potential improvements recommended by our audit office.
For new airline lounges, Skytrax provide a lounge planning service based on design layout, lounge product specifications and service standards and procedures.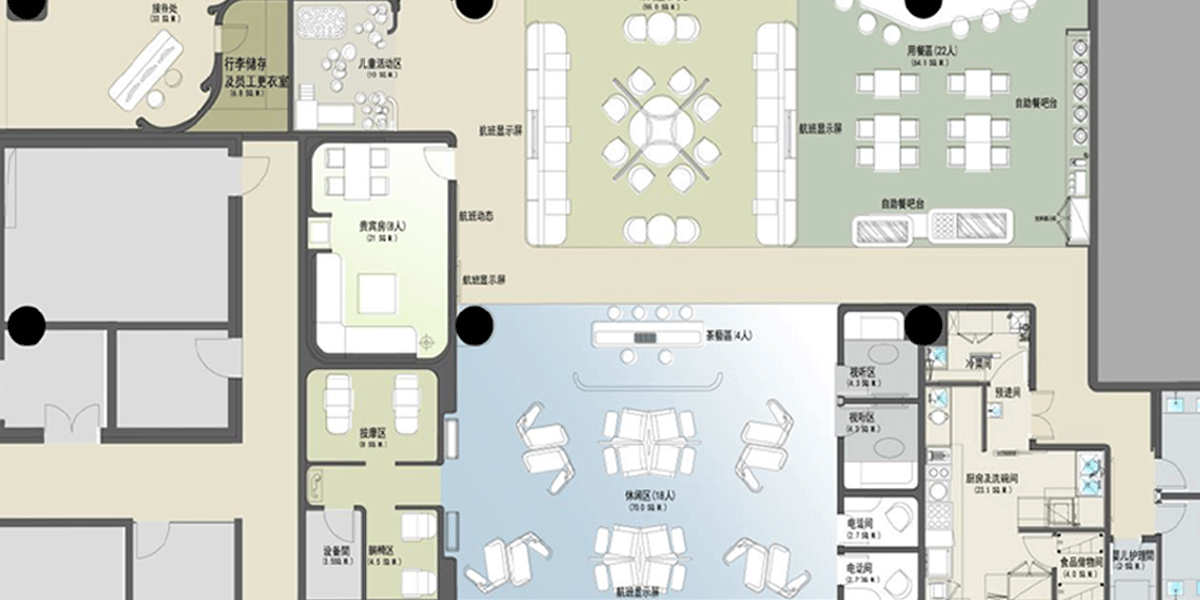 Lounge design plans: Xi'an Xianyang Airport
Skytrax lounge ratings use a quality scale from 1-Star through to the highest 5-Star rating. The appraisals are based on a complex assessment of the lounge amenities, facilities and service standards, and use a unified and consistent rating system to deliver a global, accurate, comparative rating programme.

5-Star Lounge Rating
This is the highest quality accolade we award to airline lounges achieving the highest overall Quality performance. It recognises very high standards of lounge facilities and amenities, together with exceptional and consistent standards of lounge staff service.
For any further information about the Skytrax Airline Lounge Rating, please use our Contact Us form.