Lounge Star Rating levels
Explaining Airline Lounge Star Rating levels
Airline Lounge Star Rating is a quality classification programme of airline, alliance and independently operated premium and pay-to-use lounges. The Skytrax Airline Lounge Rating has become a global benchmark of quality evaluation for the airline lounge industry.  » A-Z Index of Lounge Ratings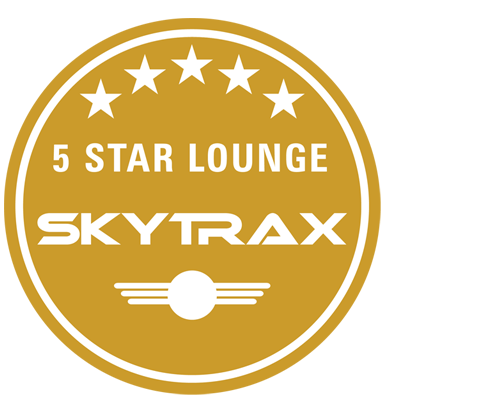 Airline Lounge Star Ratings are applied following detailed inspections and professional analysis and appraisal of quality standards by Skytrax audit team. The Lounge ratings shown on this website represent a summary extract of some key areas used in final assessment and rating appraisal.
Lounge ratings use a quality scale from 1-Star through to the highest 5-Star rating, based on a complex assessment of the lounge facilities and service standards, using a unified and consistent rating system to deliver an accurate, comparative rating programme.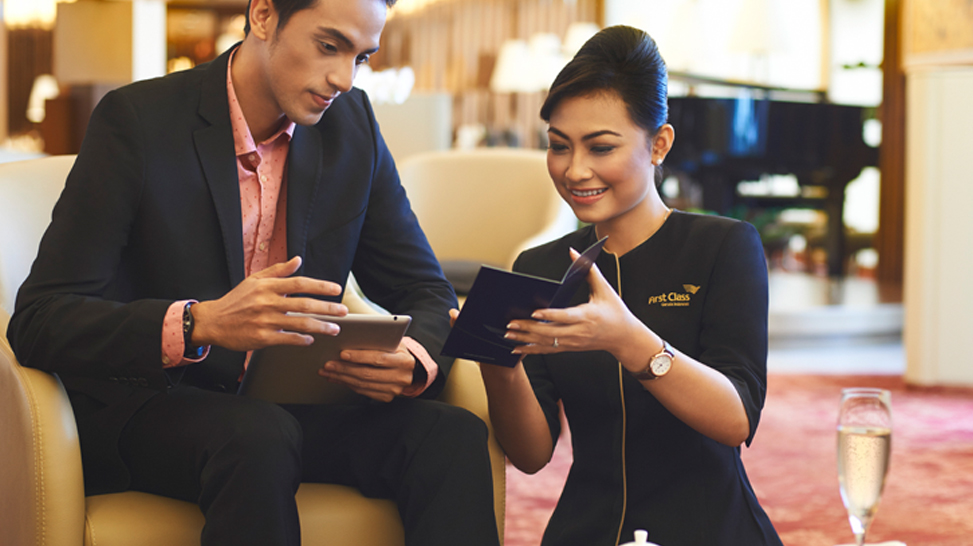 Some key lounge rating headings
Lounge location & capacity / crowding
Lounge design, decor & ambience
Natural & artificial lighting standards
Cleanliness of lounge areas, seating, washrooms
Seating standards, choices, comfort & capacity
Lounge quiet / rest areas
WiFi standards / business facilities
Standard of washrooms & showers
In-lounge dining options
Choice & quality of food, snacks & beverages
Lounge staff service efficiency
Lounge staff service hospitality
What Airline Lounge Star Rating levels represent

To achieve a 5-Star rating, the lounge facilities and staff service must be meeting or setting global best practice for the different features under evaluation. Lounge product areas cover all comfort facilities, dining options and standards, and for service assessment we look for all aspects of excellence support by true consistency. (It is not necessary for an airline lounge to achieve 5-Star for every element of the rating criteria)

The 4-Star rating represents where the staff service and/or product standards are meeting a good quality level (but not the best) for the relevant rating topic item. In some areas, a potential 5-Star rating may be lowered to 4-Star if the consistency is not being delivered.

The 3-Star rating is applied where the staff service standards or lounge product facilities are fair or average. This may reflect inconsistency or weakness in staff service, or a lack of lounge facilities in areas such as comfort, amenities, food & beverages, seating / power provision etc.

The 2-Star rating is used where the standard or choice of lounge amenities and facilities are poor, and not suited to customer lounge expectations. For lounge staff service, a 2-Star rating exemplifies where service is poor, inconsistent and/or unfriendly.

The 1-Star rating is rarely applied, but it signifies that a lounge product or service standard is totally unacceptable (ie. very poor). In some cases where a specific lounge product or service item is an international expectation, but the lounge operator does not provide this, we may apply the 1-Star rating.
---

Skytrax is the international air transport rating organisation based in London, United Kingdom. Established in 1989, Skytrax certified airline lounge ratings are recognised and respected throughout the world.
Airline Lounge Star Ratings are known as a global benchmark of airline lounge standards, developed through many years of professional experience and Skytrax specialist, qualitative knowledge of the airport industry.
Any airline or lounge operator requiring information about the ratings can contact us through our Lounge members page.