Aer Lingus Certified as a 4-Star Airline
By Peter Miller, Skytrax
AER LINGUS has been Certified as a 4-Star Airline by Skytrax, the international air transport rating organisation.
In a presentation ceremony at the World Airline Awards held at Farnborough Airshow on 12th July 2016, Skytrax presented the 4-star Airline Certification to Aer Lingus CEO, Mr Stephen Kavanagh.
Mr Stephen Kavanagh, CEO of Aer Lingus said: "We are delighted to have achieved a 4-Star rating from Skytrax which recognises our product offering, service and overall guest experience as word-class. 2016 is shaping up to be a standout year in the airline's history as not only does our transatlantic expansion continue to accelerate and we celebrate 80 years of flying, now we can also we stand proud as Ireland's only 4-Star airline. I am very proud of the entire team at Aer Lingus who each played their part in making this happen."
"2016 is shaping up to be a standout year in the airline's history"
Mr Edward Plaisted of Skytrax commented: "Aer Lingus embarked on an intensive project of quality development during the last two years and this has seen the product and service standards improve significantly, particularly for the core transatlantic market. The new Aer Lingus Business Class experience was a key factor in securing this 4-Star Airline rating. The US customs pre-clearance facility that is available to Aer Lingus passengers at Dublin airport, a leading gateway to North America, offers a seamless transfer experience. We noted that the crown jewel of the Aer Lingus experience, and important aspect of the 4-Star Airline rating is the staff service – it is the kind and warm personality of staff that shines through during flights. Achieving a 4-Star Airline rating status is based on a balance of both product and service quality, and we were pleased to observe the considerable quality improvement that Aer Lingus is now delivering to travellers."
Achieving the 4-Star Rating
As a value carrier Aer Lingus is committed to delivering to its guests a high quality travel experience at a value price. As part of that commitment to delivering a high quality travel experience, two years ago, Aer Lingus embarked upon a mission to offer its guests the ultimate travel experience at every point of their journey – from booking on Aer Lingus.com, airport check-in, boarding procedures, to stepping on board the aircraft. The 'Good to Great' programme revisited each aspect of the Aer Lingus guest experience to identify ways in which to innovate the overall product offering, increase efficiency, provide a more comfortable experience on board and ultimately offer guests a world-class service.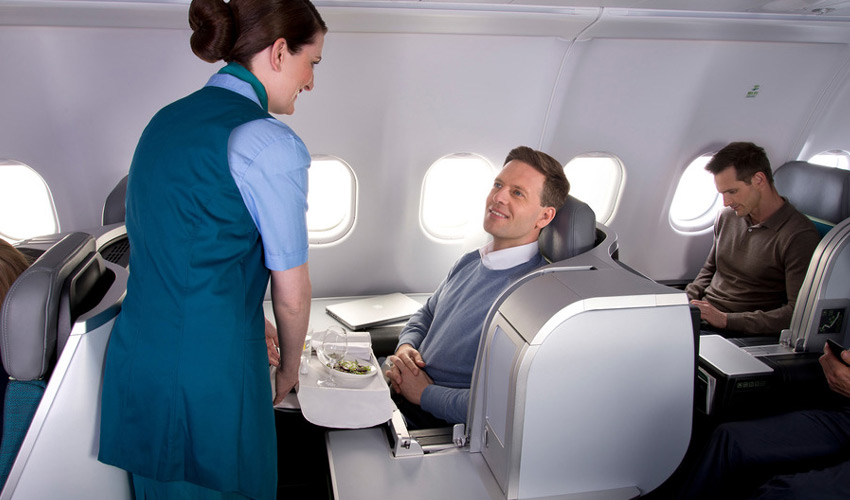 a fully lie-flat 6.5ft long by 22 inches wide bed
A key milestone in the 'Good to Great' journey was the re-launch of Aer Lingus' Business Class which now boasts fully lie-flat seats, where each seat transforms into a fully lie-flat 6.5ft long by 22 inches wide bed, and a redesigned cabin space offering greater comfort, storage and space. The new Business Class also offers Wi-Fi on board, the very best in Irish cuisine complemented by award-wining wines, plus the latest in inflight entertainment. At the airport Business Class guests are also invited into Aer Lingus' lounges in Dublin, Boston, London Heathrow and New York JFK and for those arriving from North America the Aer Lingus 'Revival Lounge' in Dublin Airport offers them the chance to refresh on arrival.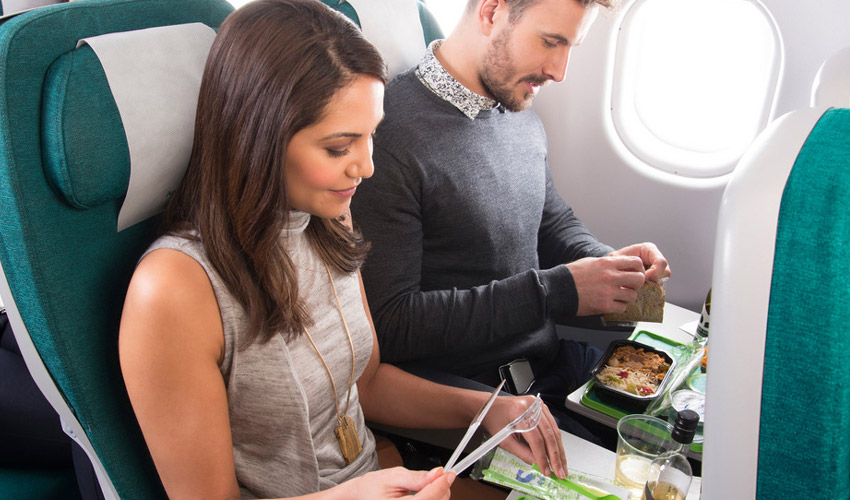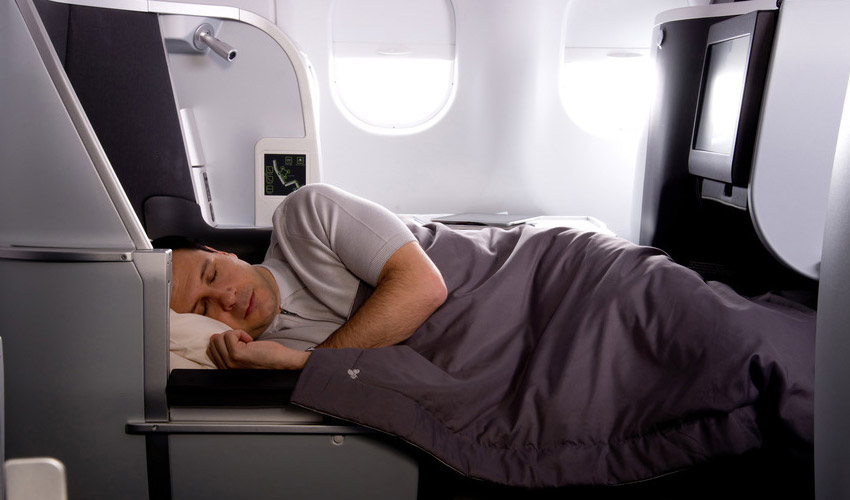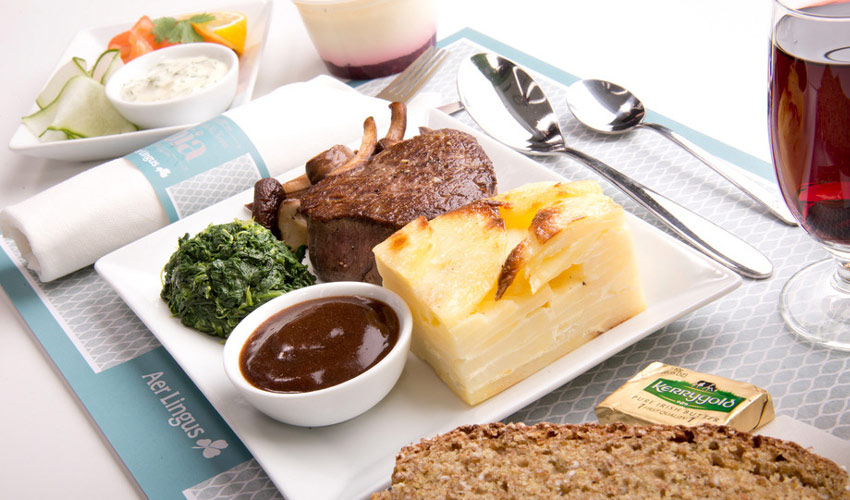 About Skytrax Airline Rating
World Airline Rating is the global airline quality ranking programme operated by Skytrax, the international air transport rating organisation and a leading authority on airline quality standards. Certified Airline Ratings classify airlines by the quality of front-line product and staff service they provide to customers, and are recognised as a global benchmark of airline standards. Established in 1989, Skytrax is based in London, United Kingdom.
Using an internationally recognised evaluation system to assess quality, Skytrax provide the world airline industry with a professional, unified Quality classification system that is an established and respected symbol of airline standards.
Certified Airline Rating is based on in-depth quality analysis of an airline's customer-facing Product and Service standards, with a well-established approach providing accuracy, and an objective ranking system using global quality measurements.
As part of the process to determine and award an Airline Star Rating, Skytrax carry out detailed Quality analysis across up to 800 different areas of airline product and service delivery for the on-board and home-base Airport environments. Certified Airline Ratings are not related to any type of customer reviews or passenger surveys.
» View the Aer Lingus 4-Star Airline Rating