Air France receives 4-Star COVID-19 Airline Safety Rating
By Peter Miller, Skytrax – London, UK
Air France is the latest airline to be Certified with the COVID-19 Airline Safety Rating, by international air transport rating agency Skytrax. It is anticipated that with some further COVID-19 safety improvements to be made in early 2021, Air France could be one of the first airlines globally to achieve a 5-Star COVID-19 Airline Safety Rating.
The COVID-19 Safety audit was conducted over a 2-week period in December 2020, assessing a range of long haul and short haul flights, in addition to safety standards at the home base airport of Paris Charles de Gaulle. The COVID-19 Airline Rating is based on detailed investigation and appraisal of the effectiveness and consistency of safety and hygiene measures the airline has put in place to ensure customer and staff safety during the coronavirus pandemic.
The audit analysis incorporates relevant areas from the IATA Health Safety Standards Checklist, ICAO CART Take-off guidance and WHO recommendations.
Air France lounge during COVID-19
Edward Plaisted of Skytrax said: "Air France has made many improvements to COVID-19 safety protocols which are delivered as part of its 'Air France Protect' commitment. During the recent audit Air France demonstrated that the core foundations of the product and service adjustments are delivering robust and realistic health and safety standards, while maintaining a good level service quality on long-haul routes. It was noted that some elements of airport handling processes could be applied more consistently to achieve the 5-Star COVID-19 Airline Rating, in addition to a wider rollout the excellent 'Air France Protect' information brand at key customer touch points."
» Air France COVID-19 Safety Rating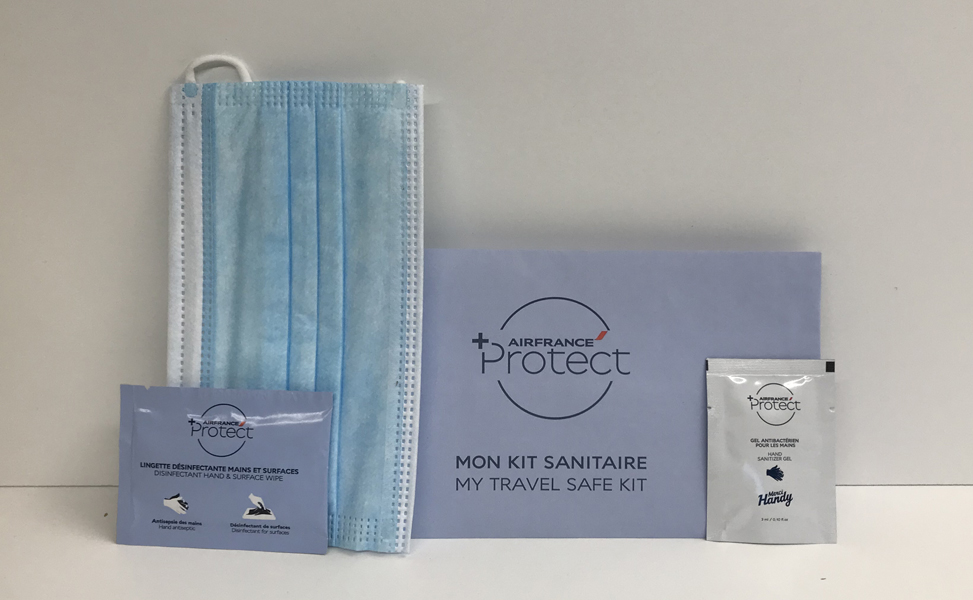 Air France "Protect" Sanitary kit to be provided to customers from January 2021
The 4-Star COVID-19 Airline Safety Rating recognises good airport processing standards that include some elements of contactless technology, customer handling, and social distancing protocols for check-in, boarding, and arrival. Airline lounges have good cleanliness which has been validated visually and supported with ATP testing, and there are reasonable measures in place that facilitate social distancing, and safe delivery systems for food and beverages.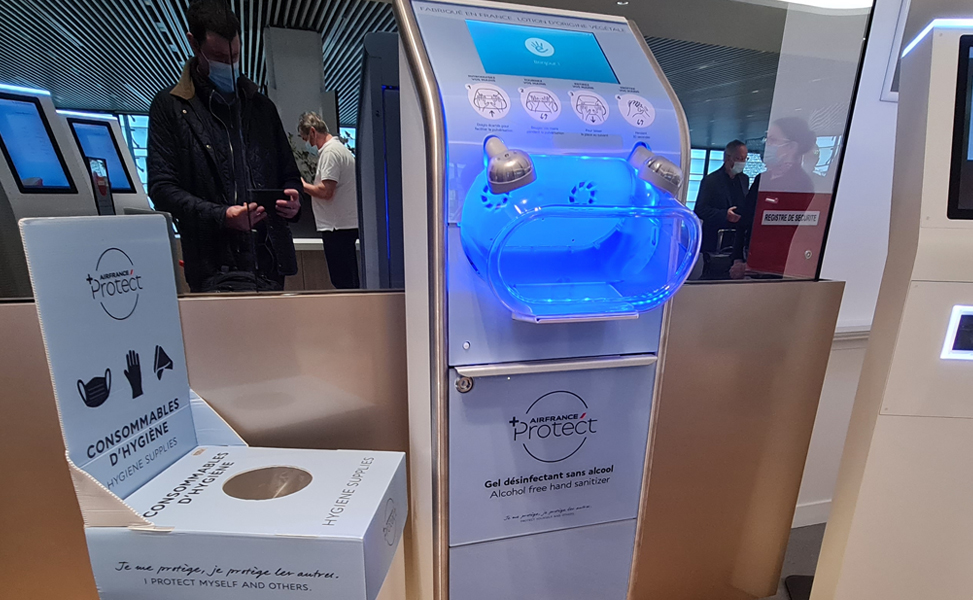 Air France "Protect"
Onboard cleanliness and cabin presentation is at a good quality level which may use techniques for UV sanitisation, and mass disinfectant treatments which are scientifically evaluated. Most service systems for catering are adapted for COVID-19 times, with some reduced contact delivery and enhanced food safety measures for meal presentation.
As part of the COVID-19 audit analysis, Skytrax used ATP testing to measure surface contamination across the high touch areas in the airport and onboard environment. The testing returned a consistent pass rate across many of high-contact areas onboard and in the airport, and this is a key determinant in the 4-Star COVID-19 Rating of Air France, offering the potential for the airline to gain a 5-Star COVID-19 Airline Rating in 2021.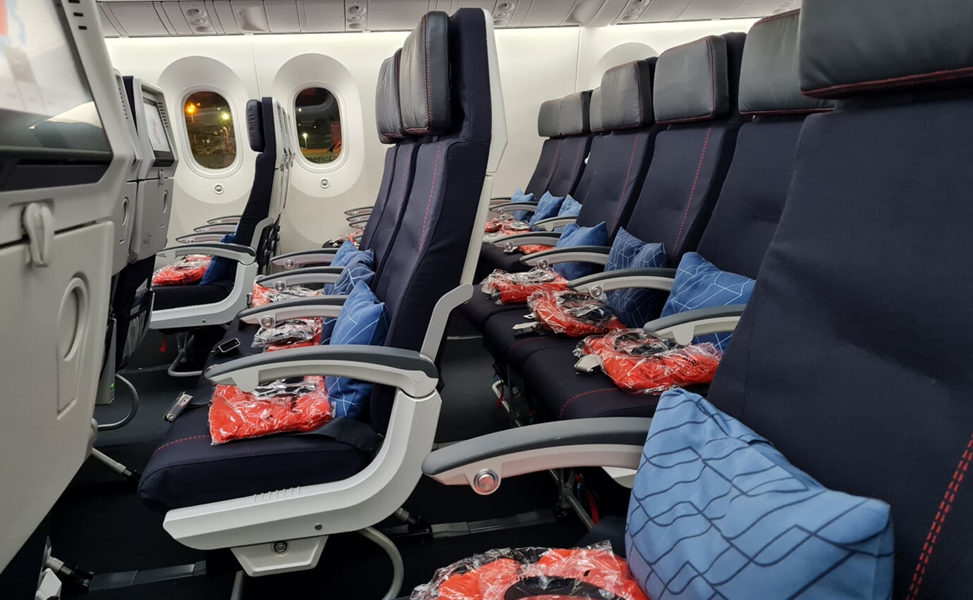 Contact surface areas are tested to analyse any variance in surface contamination levels. ATP systems do not detect viruses directly, however COVID-19 infected material that contains biological residues will be detected by an ATP system.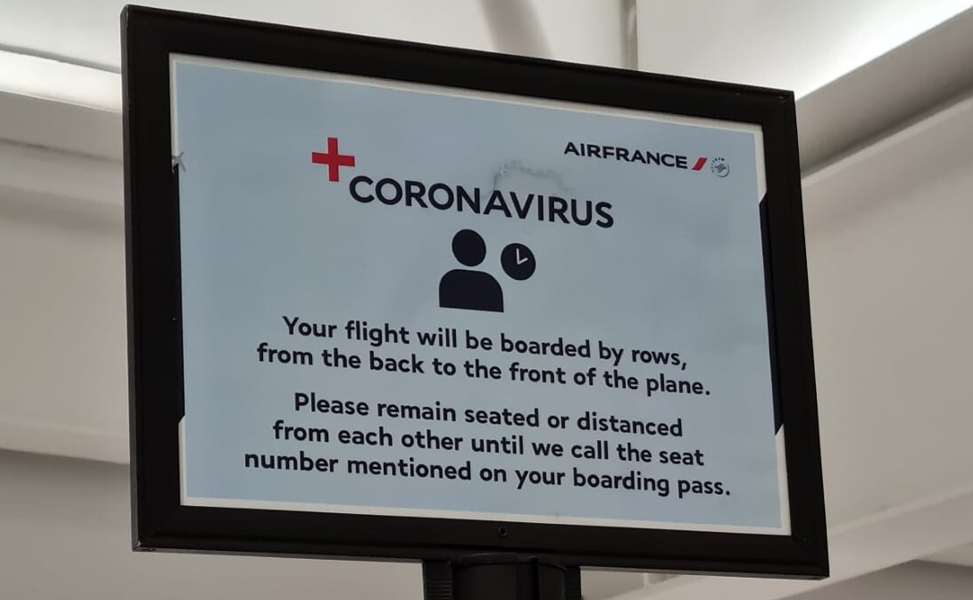 About the COVID-19 Airline Safety Rating
The process of certifying COVID-19 Airline Safety standards requires detailed investigation and analysis of the effectiveness and consistency of measures put in place by airlines to ensure that their COVID-19 safety and hygiene measures are meeting very high standards, to provide enhanced safety to customers and staff.
Skytrax have been auditing airline standards since 1989, and provide unique, specialist knowledge and experience to conduct the COVID-19 Safe Airlines assessment. With a variety of flights having to be audited for each airline to assess standards, the roll-out of COVID-19 Airline Ratings is being carried out according to travel restrictions and border openings of countries around the world.