airBaltic is the first airline to receive the 5-Star COVID-19 Safety Rating
By Peter Miller, Skytrax – London, UK
Latvian flag carrier, airBaltic, is the world's first airline to be Certified with the 5-Star COVID-19 Airline Safety Rating, by international air transport rating agency Skytrax.
The COVID-19 Safety audit was conducted over a 2-week period in December 2020, assessing a range of short haul, regional flights across the airline's network, in addition to evaluating safety standards at the home base of Riga Airport. The COVID-19 Airline Rating is based on detailed investigation and appraisal of the effectiveness and consistency of safety and hygiene measures that airBaltic has put in place to ensure customer and staff safety during the coronavirus pandemic. Cleanliness checks conducted by Skytrax include ATP testing across various high contact areas.
The audit analysis incorporates relevant areas from the IATA Health Safety Standards Checklist, ICAO CART Take-off guidance and WHO recommendations.
Martin Gauss, Chief Executive Officer of airBaltic said: "The health and safety of our passengers and employees stand above all. Already since spring we have aligned our operations, introducing dozens of new hygiene and safety procedures to provide reliable and safe services. The audit shows that we have been doing our job very well. We will continue to adjust our procedures and services wherever it may be needed."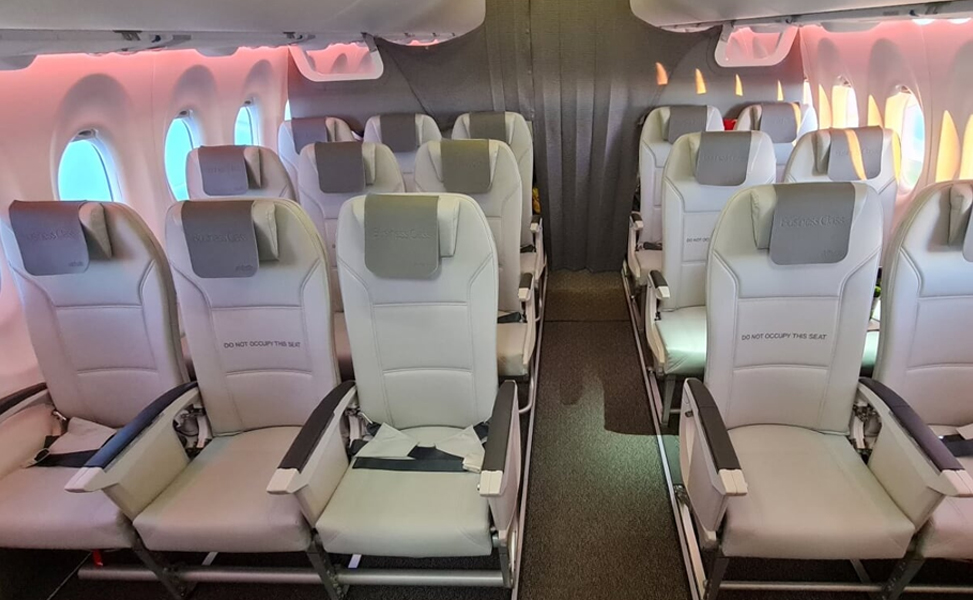 Travelling with airBaltic during COVID-19
airBaltic has implemented a comprehensive range of hygiene measures to reduce risks related to COVID-19. The protocols are part of their "We Care" programme, and encompass all front line touchpoints for check-in, boarding, and arrival.
Edward Plaisted of Skytrax said: "We are delighted to see airBaltic achieve the highest 5-Star COVID-19 Safety Rating and become the first airline to be certified at this level. They have achieved an excellent standard of health and hygiene safety measures to keep customers and staff safe during the coronavirus pandemic, and this is being applied with a high level of consistency."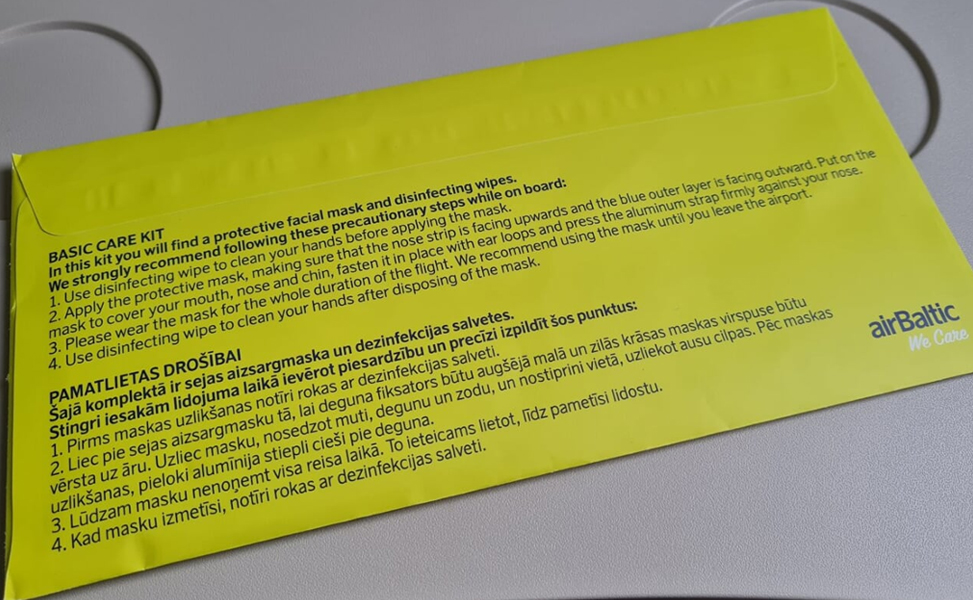 All essential elements of social distancing and hand hygiene have been consistently applied, in addition to very effective reinforcement of face mask use. airBaltic staff take a proactive stance on general hygiene issues and regularly disinfect counters and self check-in machines.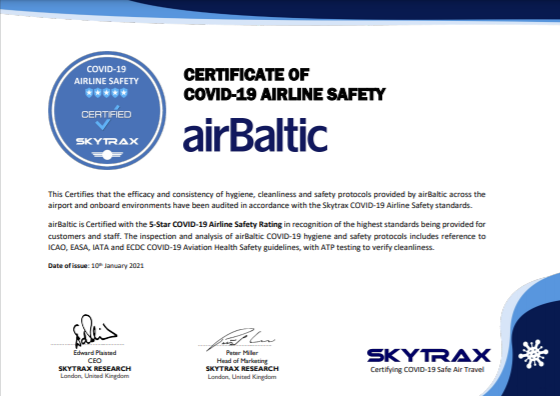 airBaltic COVID-19 Safety Certification
airBaltic has cooperated with its lounge partner (Primeclass) in Riga to provide a safe and pleasant experience for premium customers, and there are improved cleanliness systems and service protocols in place for food and drink.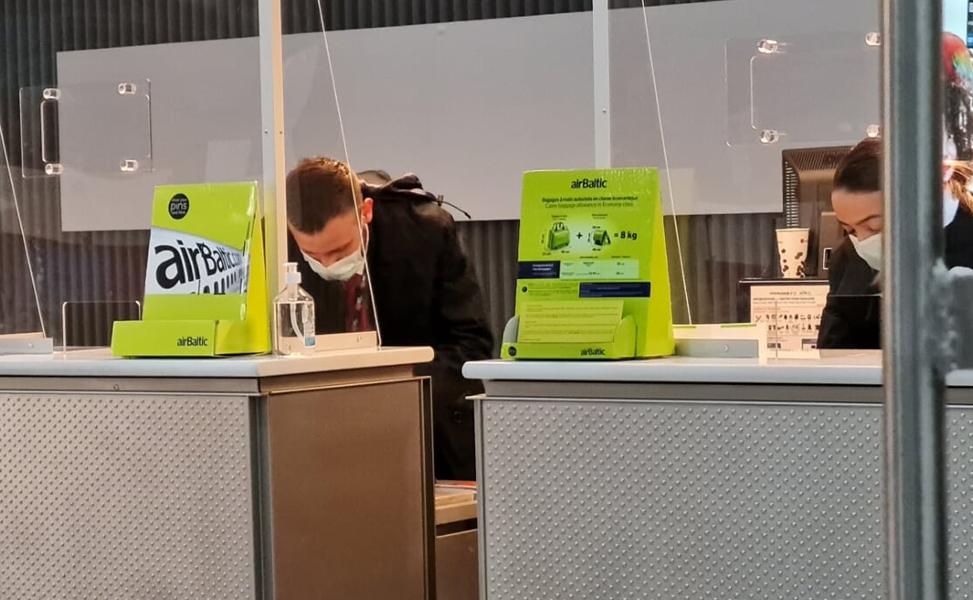 airBaltic has simplified its fleet, and all flights are operated on the latest A220 aircraft. Aside from an excellent visual cabin presentation quality, the airline achieved a high pass rate for onboard ATP testing, indicating rigorous pre-flight sanitisation for core contact points around the seat and in the washrooms. Importantly, pre-flight cleaning was consistent between Riga and other network airports, and between Business and Economy Class cabins.
Cabin service has been adapted for COVID-19 safe delivery, and this is consistently implemented in Business Class, and for the buy-on-board service in Economy Class. Staff are allocated designated duties to reduce contact with cabin service materials and customers, and all food is served fully sealed for hygiene. ATP testing was conducted on appropriate dining hardware elements, which achieved a 100% pass rate in Business and Economy Class.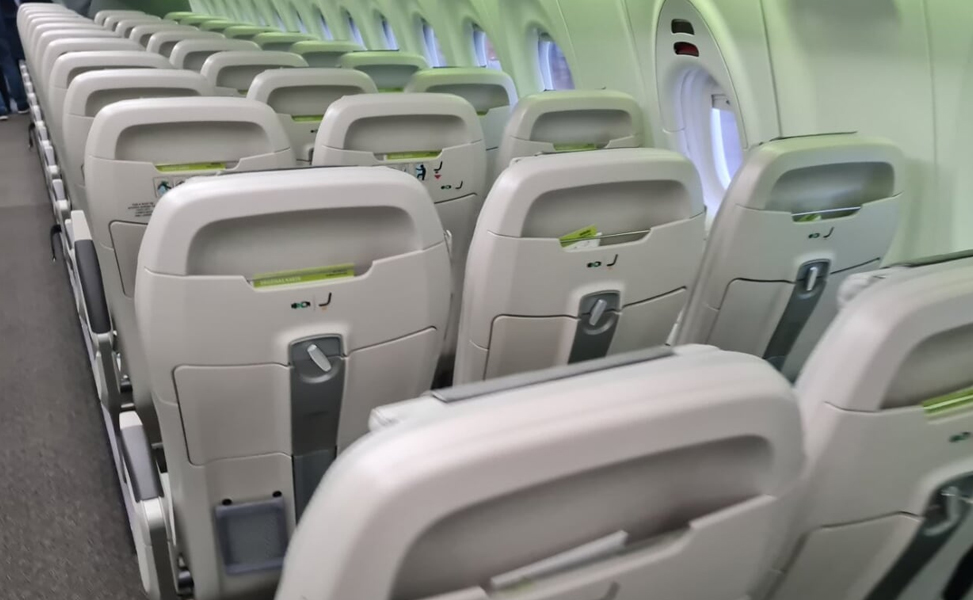 Crew enforcement of COVID-19 safe behaviour for face mask use and social distancing is consistent and appropriately applied during flights. airBaltic is maintaining a good customer experience with minimal disruption to existing product and service standards. All current COVID-19 related measures are pragmatic and applied with consideration for the overall enjoyment of each flight.
About the COVID-19 Airline Safety Rating
The process of certifying COVID-19 Airline Safety standards requires detailed investigation and analysis of the effectiveness and consistency of measures put in place by airlines to ensure that their COVID-19 safety and hygiene measures are meeting very high standards, to provide enhanced safety to customers and staff.
Skytrax have been auditing airline standards since 1989, and provide unique, specialist knowledge and experience to conduct the COVID-19 Safe Airlines assessment. With a variety of flights having to be audited for each airline to assess standards, the roll-out of COVID-19 Airline Ratings is being carried out according to travel restrictions and border openings of countries around the world.