ANA announce the launch of AirJapan, an airline that is thoughtful to all
By Peter Miller, Skytrax – London, UK
ANA have today announced the launch of AirJapan, an entirely new brand for medium-haul international routes across Asia that is expected to start flying in the second half of 2023, using Boeing 787-8 aircraft. The airline is described as neither a full-service airline nor an LCC, but an airline that is thoughtful to all. In practical terms, this looks to be a new budget airline.
The exact routes and specific dates of the first flight for AirJapan is still under consideration as ANA is closely monitoring trends in the recovery of demand for international flights.
"We are excited to begin unveiling AirJapan and the selectable service and comfortable cabin experience it will offer passengers," said Hideki Mineguchi, President of Air Japan. "By focusing on medium-haul international routes, the ANA Group will be better equipped to meet emerging trends for international travel at a competitive price. We are proud to be part of the team that is increasing options for travelers while also bringing the same commitment to quality and safety found across the ANA Group.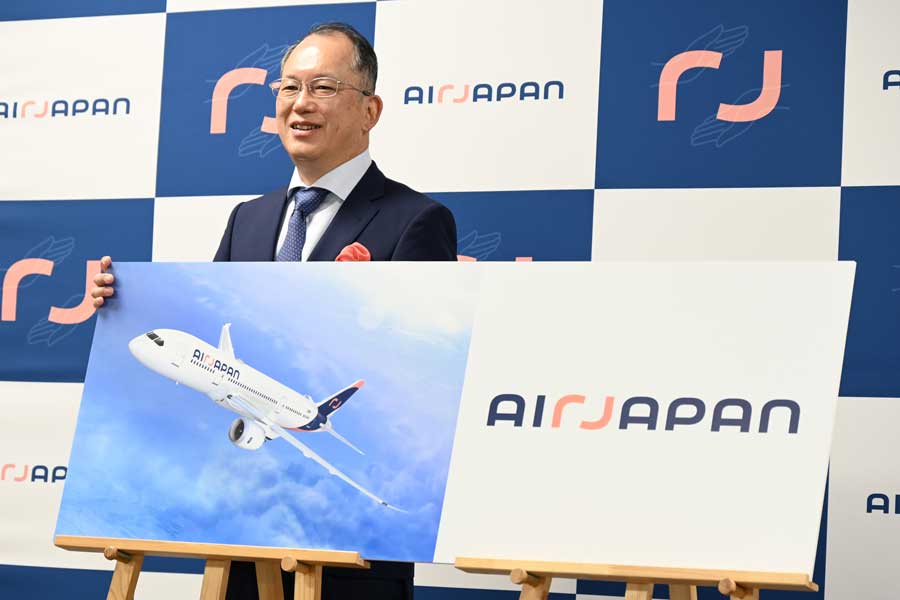 Mr Hideki Mineguchi, President of Air Japan
The goal is to create a completely new kind of air travel experience that is neither a full-service nor low cost carrier (LCC), combining the best of both worlds while also featuring Japanese-style ideas and quality.
As expressed in the phrase "Where people get more of what they want," AirJapan will provide select options that customers actually want from the services offered by full-service carriers.
As expressed in the phrase "Less of what they don't," customers who prefer a simple trip and do not require additional options can reduce their travel costs. The fares will be offered at an affordable price range similar to low cost carriers.
As the phrase "Comfort you've always needed" AirJapan will provide a comfortable cabin space for all passengers on our new medium-haul international flights.
ANA All Nippon Airways has held the SKYTRAX respected 5-Star Airline rating every year since 2013, and is the only Japanese airline to win this prestigious designation for nine consecutive years.