Changsha Airport is certified as a 4-Star Airport
By Peter Miller, Skytrax
London, UK: Changsha Huanghua International Airport has been certified as a global 4-Star Airport by SKYTRAX, the international air transport rating organisation.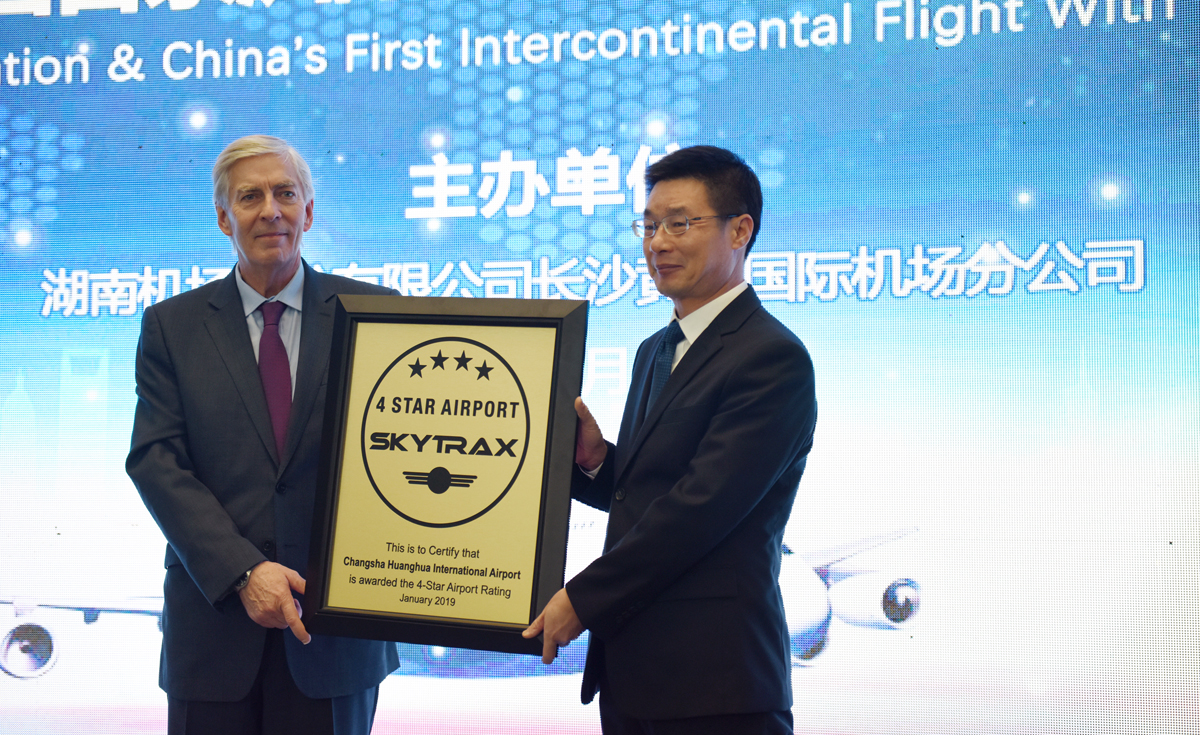 This follows the latest Audit of standards that took place in December 2018, examining all customer experience areas across both Terminal 1 and Terminal 2.
This 4-Star Airport rating is a global award that recognises good standards of Product and Staff service throughout the Changsha Airport environment. More importantly, this award recognizes the many improvements and changes that Hunan Airport Management Group have made during the past few years to upgrade quality and meet the 4-Star Airport requirements.
Whilst predominantly a domestic airport, Changsha Huanghua International Airport is growing the number of international routes across Asia, as well as long haul routes to London, Melbourne and other destinations. Changsha Huanghua International Airport is currently handling over 25 million passengers annually.
To be successful, an airport must operate as a team, and this 4-Star Airport award recognises that the Changsha Huanghua International Airport rating is based upon that team performance – the airport management, front line staff, customs and immigration, food and beverages and the many other staff working at the airport who contribute to achieve this award.
Commenting on the 4-Star Airport Rating, Edward Plaisted of Skytrax said: "we first audited Changsha Huanghua International Airport five years ago, and it was meeting a 3-Star Rating standard. Since that time the airport has undergone major improvements, Terminal 1 has been refurbished and Terminal 2 brought up to a much more international standard across the airport facilities, shopping, food and beverages and front-line service staff. The improvements are most impressive, and we now watch with interest as the airport sets out to bring further changes that could elevate it to a 5-Star standard."
Looking ahead, Changsha Huanghua International Airport, under the control of Hunan Airport Management Group, plan to continue their quest for further quality improvement, with a long term target of achieving the 5-Star Airport rating.