Japan Airlines is Certified as a 5-Star Airline
By Peter Miller, Skytrax
Japan Airlines has been awarded the 5-Star rating under the World Airline Star Rating by the UK-based international air transport rating organisation SKYTRAX.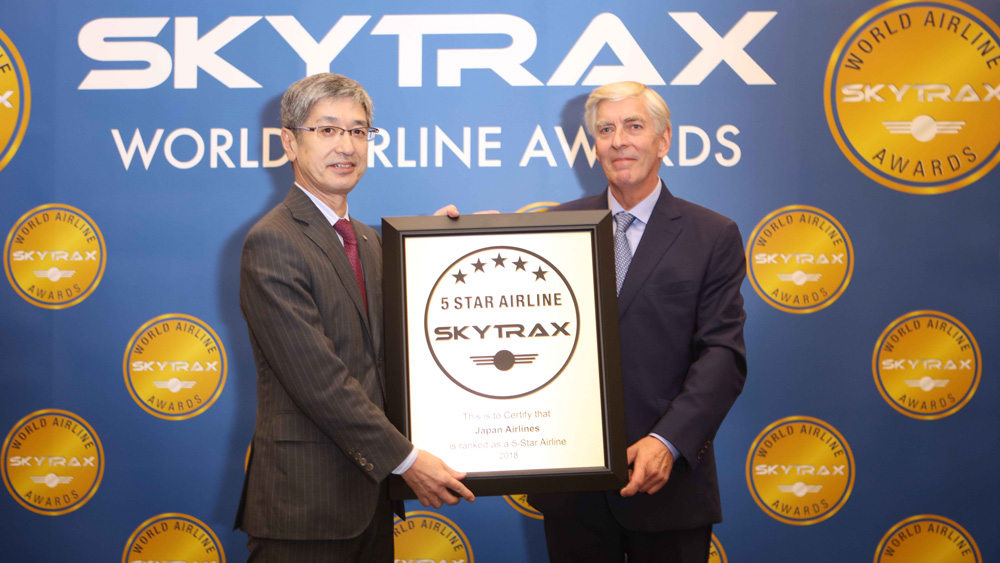 Edward Plaisted, CEO of Skytrax said, "Japan Airlines has worked extremely hard over the last 5-years to truly transform their product and service experience for customers. Without doubt, JAL are now delivering some of the best standards of inflight seating and IFE hardware, and this has been well paired with staff service quality that continues to increase in appeal for both the domestic and International markets."
"JAL aims to become one of the most preferred airlines in the world"
Product and Service features:
Award winning inflight seat products on majority of international routes
JAL`s First Class lounge at Narita Airport provides a luxurious and tranquil environment with a live sushi chef ready to please your appetite. At Haneda Airport's First Class lounge, one can enjoy an exciting teppan grill dining experience
Fabulous inflight cuisines.
Offering complimentary Wi-Fi on Japan Domestic Routes with free video programs
Cabin Crew and airport staff treating passengers well with a touch of Japanese hospitality
In addition, JAL has been named "Best Economy Class Airline Seats" again in the annual World Airline Awards. The World Airline Awards are one of the most coveted accolades for the airline industry where winners are selected by travelers across the globe taking part in the world's largest airline satisfaction survey. Based on the survey results, JAL`s economy class seat was selected as the world's best for the third time in the last four years.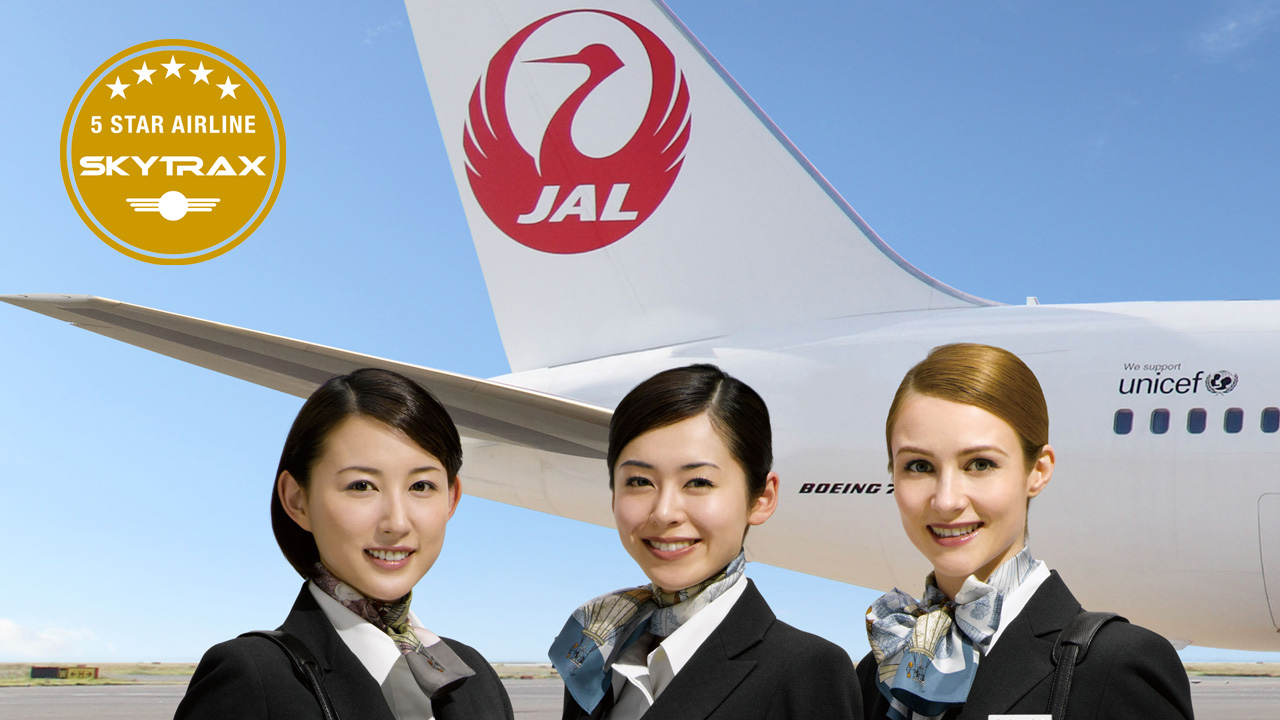 "It's an amazing feeling to receive these awards from Skytrax, while also being recognized by our customers for providing one of the best seat products in the industry" said President Yuji Akasaka, who was in London, UK to receive the award. "This is definitely a step in the right direction as JAL aims to become one of the most preferred airlines in the world."
Since 2013, the carrier has gradually implemented the "JAL SKY WIDER" seat on its international network. In an industry where nine-seats per row is the norm for economy class, JAL continues to adopt an 8-abreast layout for the Boeing 787 aircraft, which provides customers wider seats and more legroom for added comfort.
» View the Japan Airlines 5-Star Airline Rating
About Airline Star Rating
Introduced in 1999, a leading international Airline Rating system that classifies airlines by the Quality of front-line product and staff service standards. Airline Star Ratings are recognised as a global Benchmark of airline standards, managed by SKYTRAX, the international air transport rating organisation.