Primeclass awarded with 5-Star COVID-19 Airline Lounge Safety Ratings
By Peter Miller, Skytrax – London, UK
Primeclass is the world's first independent lounge operator to be awarded with the 5-Star COVID-19 Airline Lounge Safety Rating, by international air transport rating agency Skytrax.
The Primeclass lounges at Muscat International Airport and Riga International Airport have both been awarded with the 5-Star COVID-19 Airline Lounge Safety Rating in recognition of the excellent and consistent measures in place to reduce the risks associated with the spread of COVID-19. Primeclass lounges are operated by TAV Operation Services, part of TAV Airports and Groupe ADP.
Mr Güçlü Batkın, CEO of TAV Operation Services said: "We are thrilled that Primeclass lounges in Muscat and Riga are winning the world's first 5-Star COVID-19 Safety Certification for an independent lounge operator, awarded by Skytrax. In the face of the pandemic, travellers expectation for a safe and seamless journey is now being reassured with a new set of health-and-safety practices. We ensure that our customers will be taken care during their lounge stay with increased hygiene precautions in all touchpoints and excellent standards with the food and beverage served. We are committed to ensure the similar level of health and wellbeing standards with enhanced facilities in all our lounges around the world."
The COVID-19 Airline Lounge Safety Ratings certify the safety and hygiene measures put in place by airlines and airport lounge operators to ensure that the lounges are meeting the highest standards, and delivering enhanced safety levels for customers and staff. The COVID-19 Lounge Audit evaluates over 150 lounge safety protocols across both facilities and staff service.
» Primeclass Lounge Muscat: COVID-19 Safety Rating
» Primeclass Lounge Riga: COVID-19 Safety Rating
Edward Plaisted of Skytrax said: "We congratulate Primeclass for becoming the world's first independent lounge operator to receive the 5-Star COVID-19 Airline Lounge Safety Rating. Primeclass has widely implemented their New Comfort hygiene concept in these lounges at Muscat and Riga Airports, with the core safety values of social distancing organisation, increased cleaning and hygiene of lounge areas, adapted food and beverage services, and contactless service options at key touchpoints. The extensive features they have introduced are key to achieving the highest 5-Star Safety Rating, but it is also the consistency with which these protocols have been applied that is so important in demonstrating their safety commitment to customers and staff."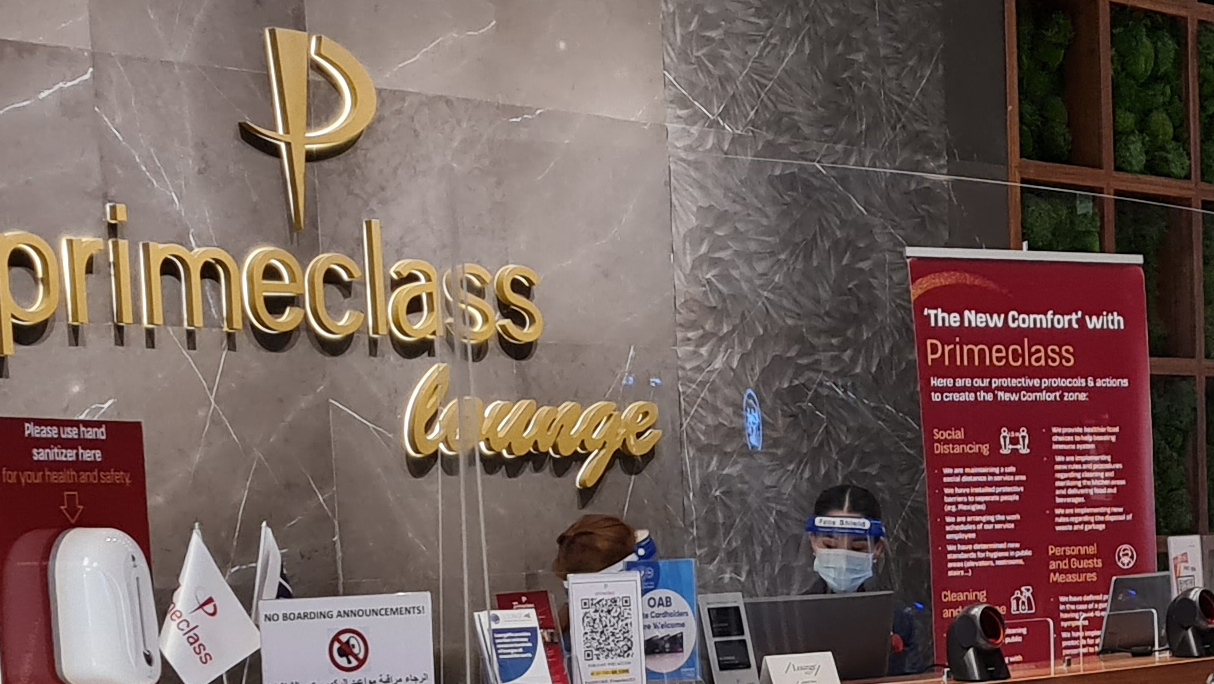 The lounges provide very clear and visible advice to guests regarding face mask use, personal health monitoring, hand hygiene facilities, and social distancing and movement etiquette.
The Skytrax COVID-19 Lounge Safety analysis included ATP testing to validate the standard of cleaning systems, and to ensure high contact surfaces are sanitised with enough frequency, and that disinfectant products and cleaning techniques are effective.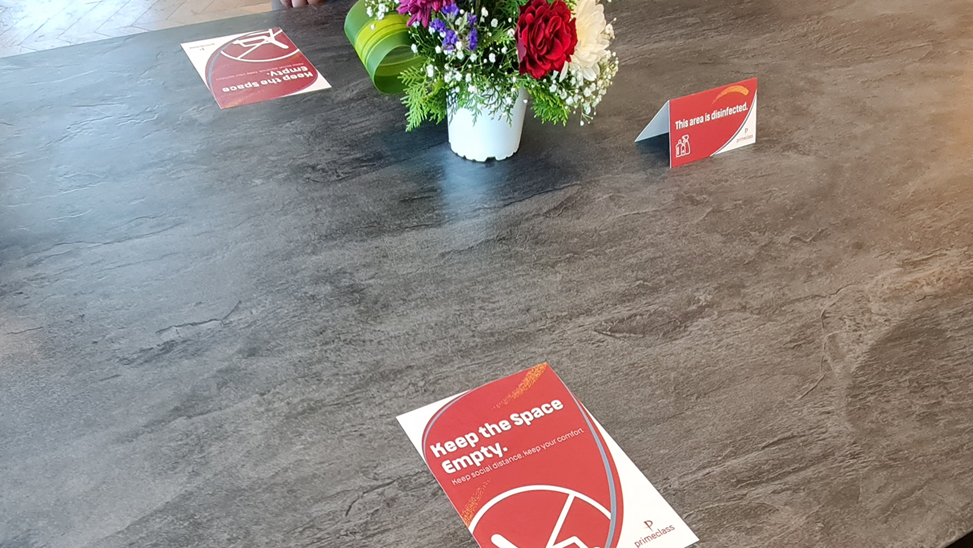 Whilst many airline lounges remain closed or restricted in many parts of the world, and many of those currently open have quite limited guest numbers, Skytrax note that the enhanced hygiene and cleanliness procedures introduced during COVID-19 will be around for a long time, and they expect to expand the COVID-19 Lounge Safety Rating to cover more than 400 airport lounges in 2021/2022.
The 5-Star COVID-19 Airline Lounge Safety Rating is the highest possible Rating for an airline or independent operator lounge, with the facilities and staff service demonstrating consistent and high standards of cleanliness, with efficient procedures and well controlled service.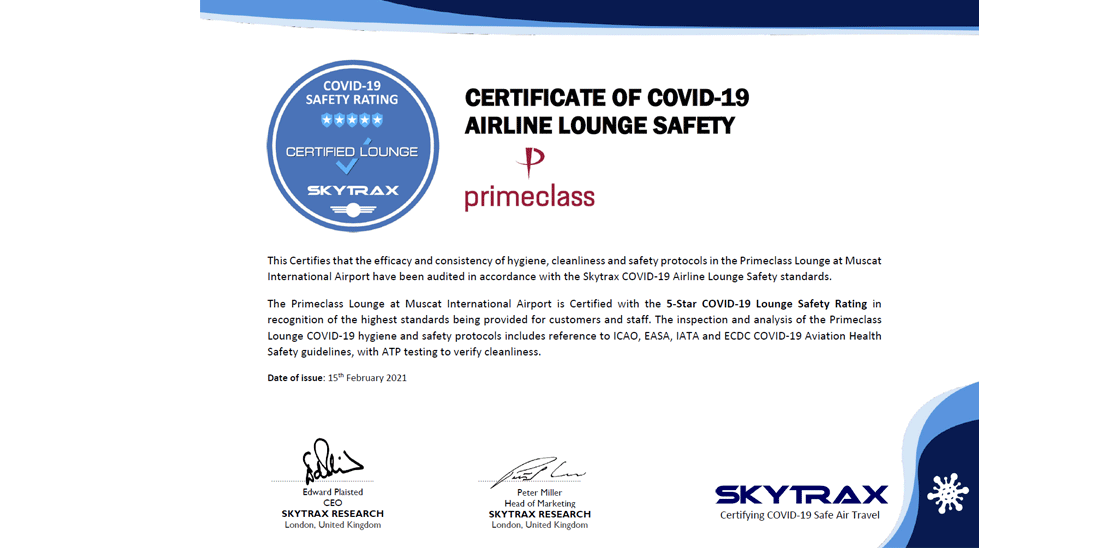 PRIMECLASS LOUNGE AT MUSCAT INTERNATIONAL AIRPORT GAINS TOP RATING
In addition to the COVID-19 Lounge Safety Ratings, the Primeclass lounge at Muscat International Airport has been upgraded to the highest 5-Star Airline Lounge Rating in recognition of the product and service standards, and the excellent experience being delivered to customers.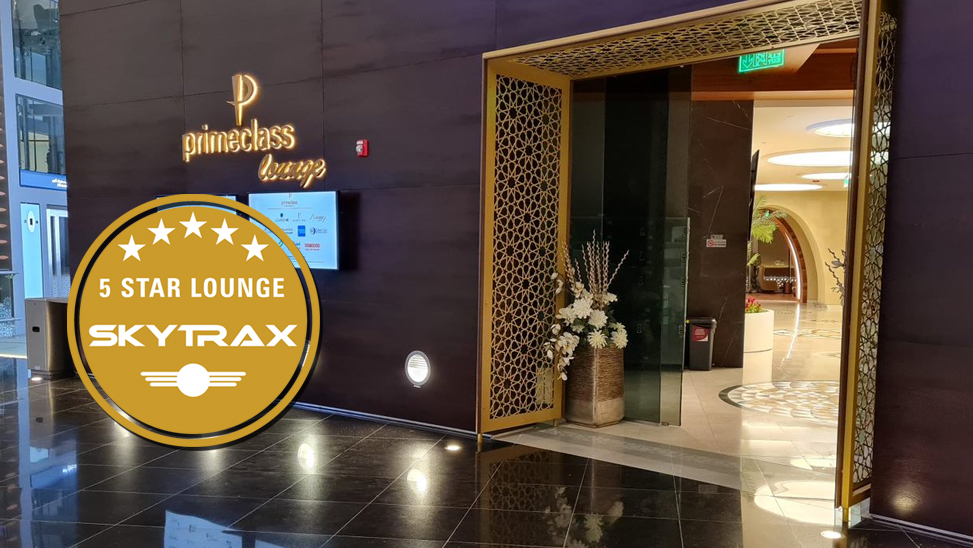 The Muscat Airport Primeclass lounge is expansive with a broad range of facilities and service which can be used by most guests as part of the standard entry package. The bar and buffet choices have broad appeal and cater for a wide variety of global cuisine and dietary needs. There is a complimentary spa, hotel standard bedrooms, children's play facilities, computer games, cinema area, and pool tables, darts, and table football.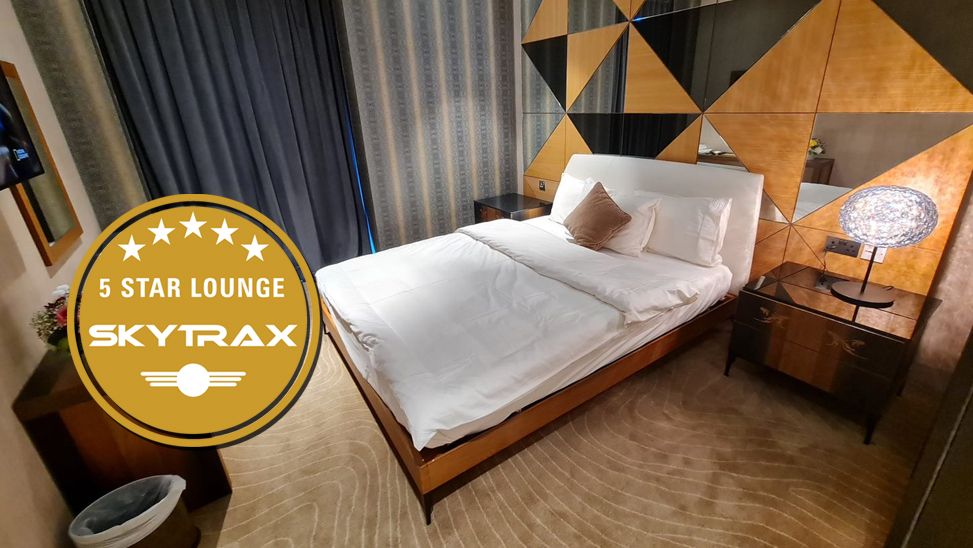 A high quality of service is delivered by multinational staff, with a fully stocked bar, barista coffee service, juice bar, and chefs providing live cooking for special events.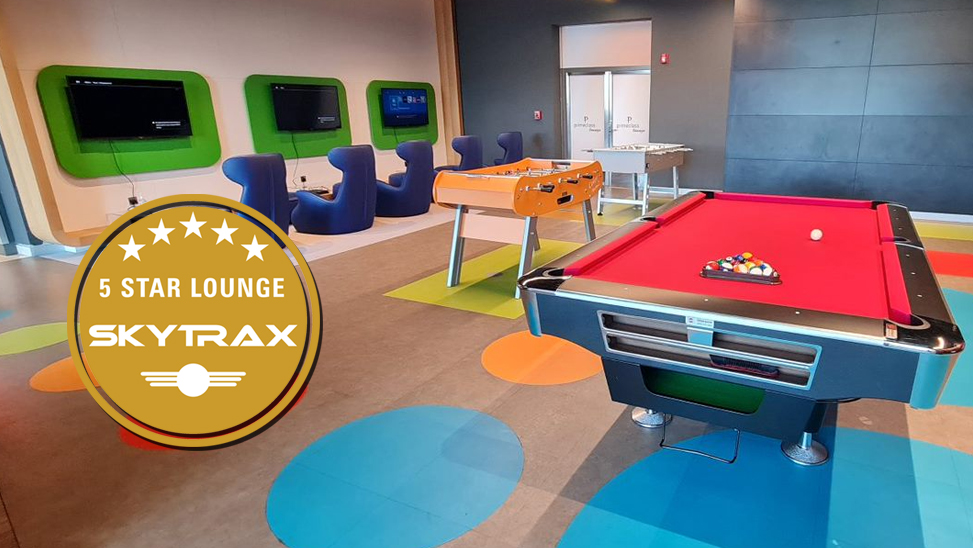 The Primeclass lounge at Riga International Airport has been awarded the 4-Star Airline Lounge Rating in recognition of a good overall quality of product and service provided to guests.
The modern Nordic design theme in this Riga Airport Primeclass lounge has natural wood and soft colour finishes, and the lounge provides excellent panoramic views of the airfield. The choice and comfort of seating is good, and the lounge has a good capacity. The bar product is well stocked with local and international choices, and there is a choice hot and cold foods which reflects local and wider European tastes.
Washrooms and showers meet a high standard, and the lounge also has private bedrooms, business, and meeting facilities. Younger guests are looked after well with a separate play area, and a baby care room.
About TAV Operation Services
TAV Operation Services is one of the subsidiaries of TAV Airports Holding that creates and manages the products and services that comprise non-aviation revenues of the holding.The products and services portfolio of TAV Operation Services include Primeclass Lounge Operations, Meet & Greet Services, TAV Passport Card Loyalty Programme, LoungeMe mobile application, TAVPort.com, AirportEasy.com Online Travel Sites, leasing advertisement areas and allocation of commercial areas in the airports. Aiming to keep the customer satisfaction at the highest level, Primeclass brand is serving more than 10 million passengers with + 60 lounges in 19 countries.