Quito International Airport is certified as a 5-Star Regional Airport
By Peter Miller, Skytrax
London, UK: Mariscal Sucre International Airport in Quito, Ecuador has today been Certified as a global 5-Star Regional Airport by SKYTRAX, the international air transport rating organisation.
The 5-Star Airport rating is a mark of quality distinction for an airport, and honours very high standards of Product and Staff service across the different assessment categories in the Airport environment. Quito International Airport today becomes the only airport in the Americas to achieve the 5-Star Airport certification.
Quito Airport has recently fully refurbished the check-in area for domestic and international departures, which includes refreshed shopping and dining outlets, renovated restrooms, and an impressive information counter for which the design is based on the traditional Ecuadorian dance around the "Shahuarquero".
The check-in space also has a range of new seating with charging facilities, upgraded flooring, and flight information screens. The airport is also bringing a flavour of Ecuador's vast biodiversity to the terminal with a range of living walls and planted gardens amongst the seating areas. The approach roads into the airport have also been tastefully landscaped and refreshed over the last 18-months.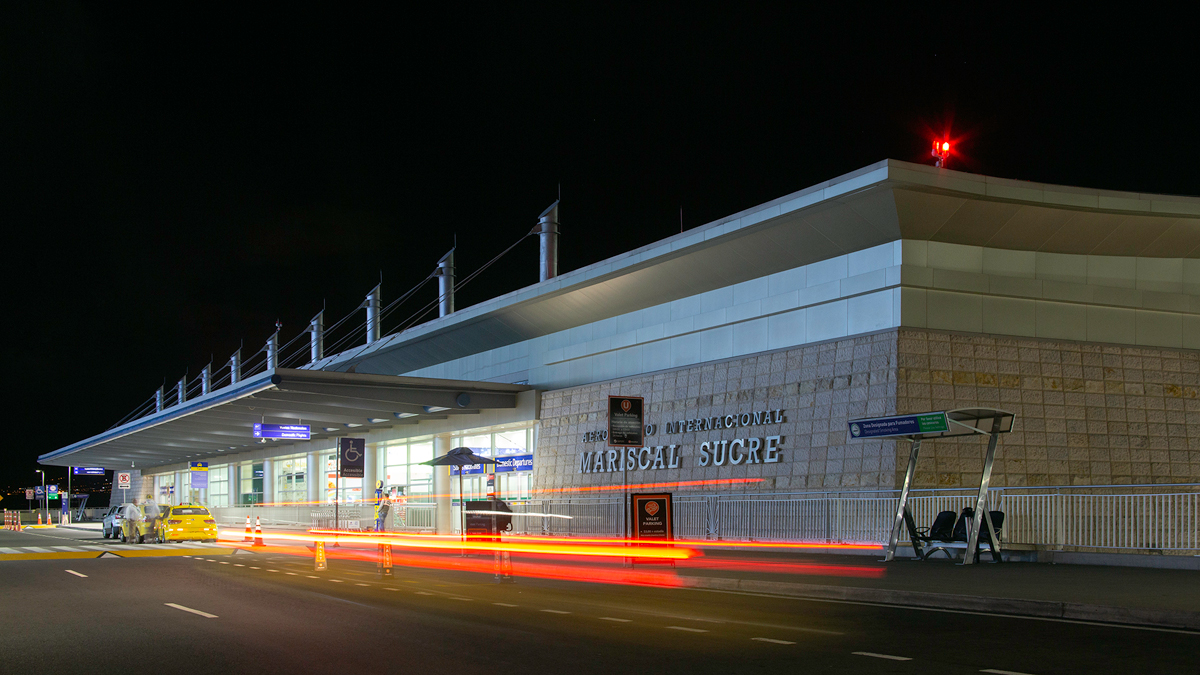 In the gate areas, the main international food court is being refurbished, and similarly, retail facilities are being revitalised with new interiors and facades. On the domestic side, the shopping area appearance is themed around a local market square.
In the coming months, customers will find refreshed wayfinding in the gate hold rooms, new children's play areas, and enhanced mother and baby rooms. For animal lovers, the airport has recently introduced several excellent pet relief facilities in the landside and departure gate zones.
The VIP lounges for domestic and international passengers have been completely revamped by well-known designer Adriana Hoyos and have been recognised with international awards.
A major factor of the 5-Star Airport rating is the overall convenience and efficiency of the travel experience, which also delivers a high standard at Quito. The airport provides excellent wayfinding and information systems through all parts of the customer journey, and this includes live security and immigration processing times, excellent transportation information guides, and detailed maps and directories of the service, shopping, and dining facilities.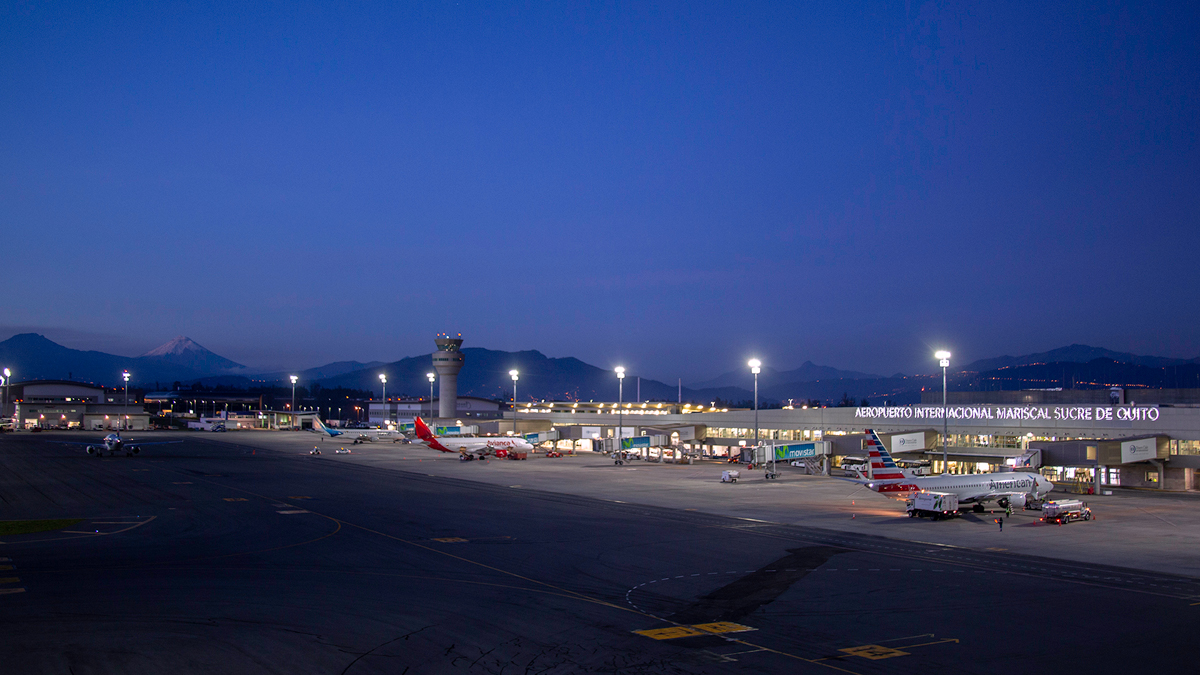 Opposite the main terminal, passengers will find the Quito Airport Centre which has a broad range of local and international dining choices, retail, banks, healthcare services, a supermarket, and car valeting service. There is an excellent outdoor dining terrace where customers can enjoy views of the Andean mountains.
The Airport Centre has day rest facilities provided by "Layover Stay" pay-in arrival lounge. Customers can also use the nearby Wyndham Hotel (a short 5-minute walk, or shuttle ride away). There is a growing portfolio of international quality accommodation in the surrounding area.
Staff service is above average for the region, and customers will find that most staff speak good English – this is at a high standard for key frontline staff in retail and dining, and security and immigration positions.
A particularly strong factor for Quito is terminal cleanliness and presentation which deliver some of the highest standards outside of Asia and are close to international Best Practice quality levels for most customer touchpoints.
World Airport Rating
Skytrax World Airport Star Rating is a leading, professional Quality Benchmarking system evaluating standards of front-line Product and Service quality for airports worldwide. Airports are Rated on the basis of a complex, multi-faceted Product and Service quality assessment system.
Airport Ratings are based on a comprehensive study of front-line airport product and service items. Criteria includes key items of process efficiency, terminal comfort and cleanliness, passenger facilities and staff service. Service ratings covers both official staff (immigration, police, security and customs), as well as more general airport staff (shops, restaurants and cafes, help counters etc.).