2020 marks Qatar Airways 20th anniversary as a 5-Star Airline
By Peter Miller, Skytrax
London, UK:  This year marks the 20th anniversary of Qatar Airways being certified as one of the world's first 5-Star Airlines. Managed by international air transport rating organisation Skytrax, the World Airline Star Rating programme was established in 1999, and is recognised as a global Benchmark of world airline standards.
Across the world, the Coronavirus pandemic (COVID-19) has caused major loss of life, and is having a unprecedented impact on the global economy, with airline losses this year set to be the biggest in aviation history. Throughout this period, one airline that has maintained flight operations to cities around the world is Qatar Airways. Whilst June 2020 is not a period for celebration, Skytrax consider that Qatar Airways remarkable milestone of 20 years as a 5-Star Airline cannot pass without mention.
From the earliest days of Qatar Airways under the leadership of Akbar Al Baker, it was readily apparent that this airline was destined to become a global leader. Driven by a passion to create the world's best airline, the manner and speed that Qatar Airways developed was an eye opener across the industry, as the airline set out to innovate, to create new standards and build its reputation for excellence.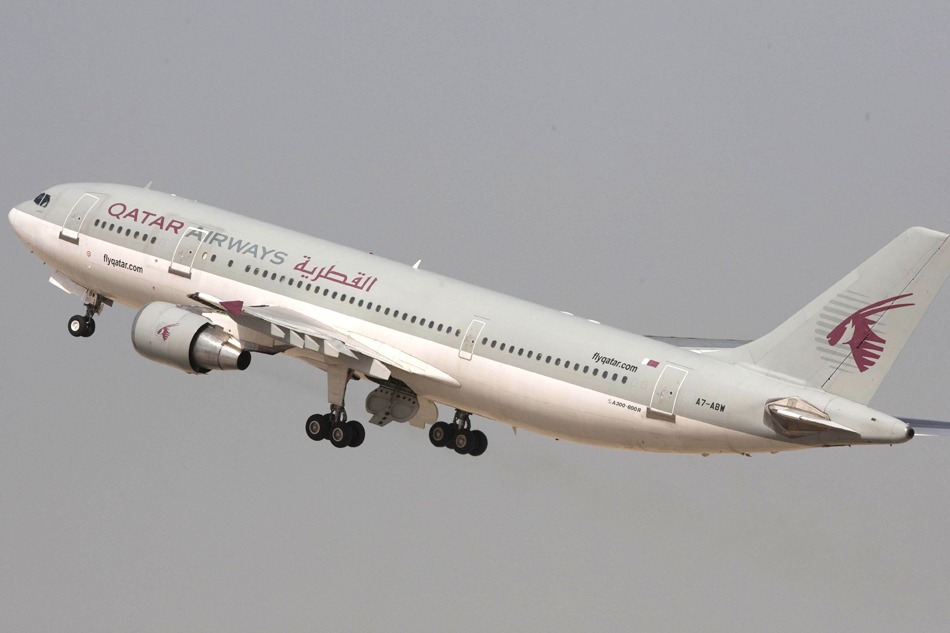 Early days with Qatar Airways A300-600 aircraft
From only four aircraft in 1997, Qatar Airways grew to a fleet size of 28 aircraft by the end of 2003 and a milestone 50 by October 2006. In 2020, the airline was operating 212 aircraft to more than 150 destinations worldwide, with one of the industry's youngest fleets with an average aircraft age of five years.
With customer numbers growing quickly, Qatar Airways opened the Premium Terminal at Doha International Airport in 2006 for first and business class passengers, setting the quality benchmark with a facility more akin to a 5-Star hotel than an airport terminal.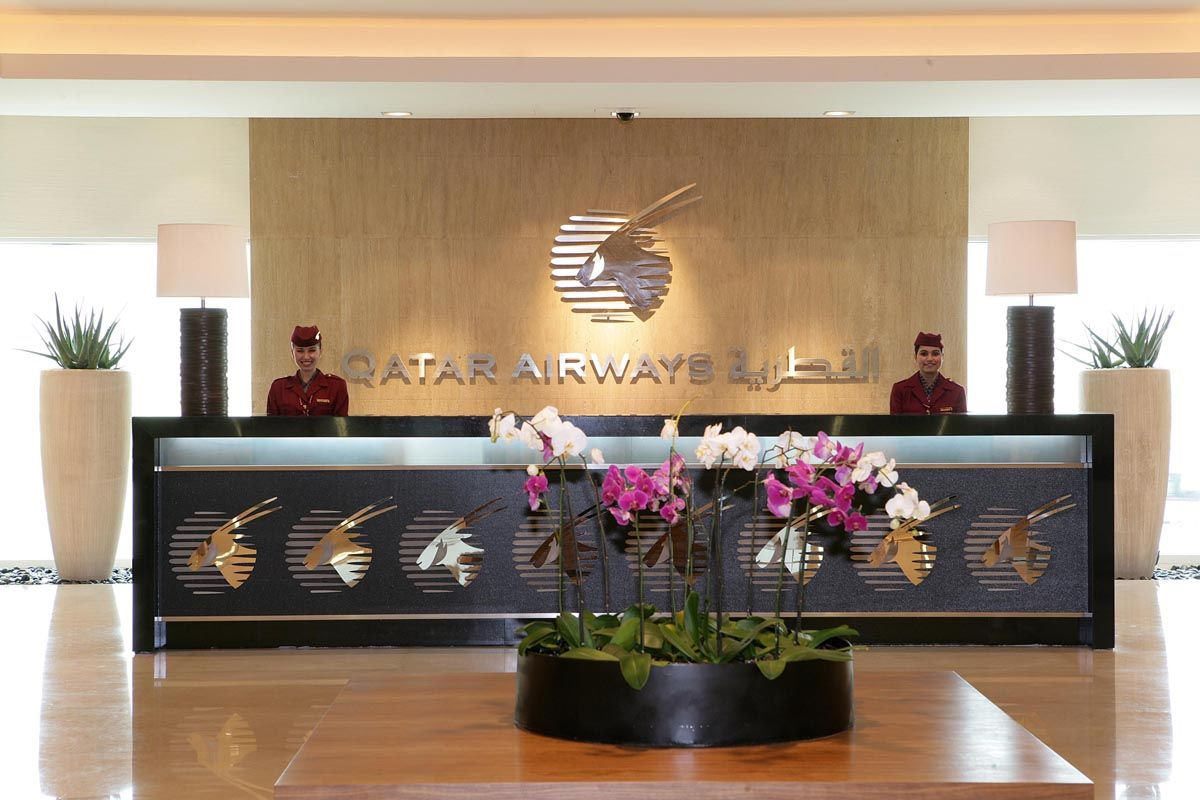 Qatar Airways Premium Terminal
Whilst the main terminal at Doha International Airport was expanded, the success of Qatar Airways dictated that a new, larger airport was needed and in April 2014 Hamad International Airport was opened. As the hub airport for Qatar Airways, this is an airport that was planned and built to the most exacting standards, which now ranks as one of just seven 5-Star Hub Airports in the world, and ranked by customers as No 3 in the world in 2020.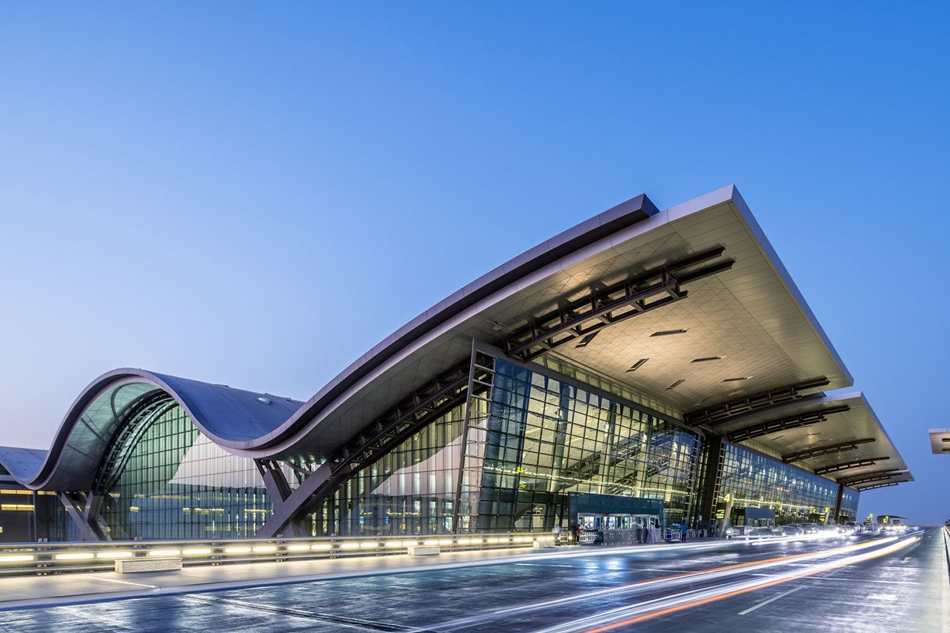 Hamad International Airport
A clear focus throughout Qatar Airways growth and expansion has been that this is an airline for all customers, and the experience of an economy class traveller is just as important as one in business or first class. The standard of cabin products (eg. seating, onboard catering, inflight entertainment etc) and of course staff service is all designed to be the best, without compromise. A key factor behind Qatar Airways 5-Star Airline classification is the consistency with which this product and service is provided to customers.
An example of Qatar Airways innovative approach to product and service design is the Qsuite business class, launched in 2017 across their wide body aircraft. These Business Class suites with doors, ambient mood lighting, fully lie-flat beds and generous storage space, created a new industry standard in business class comfort.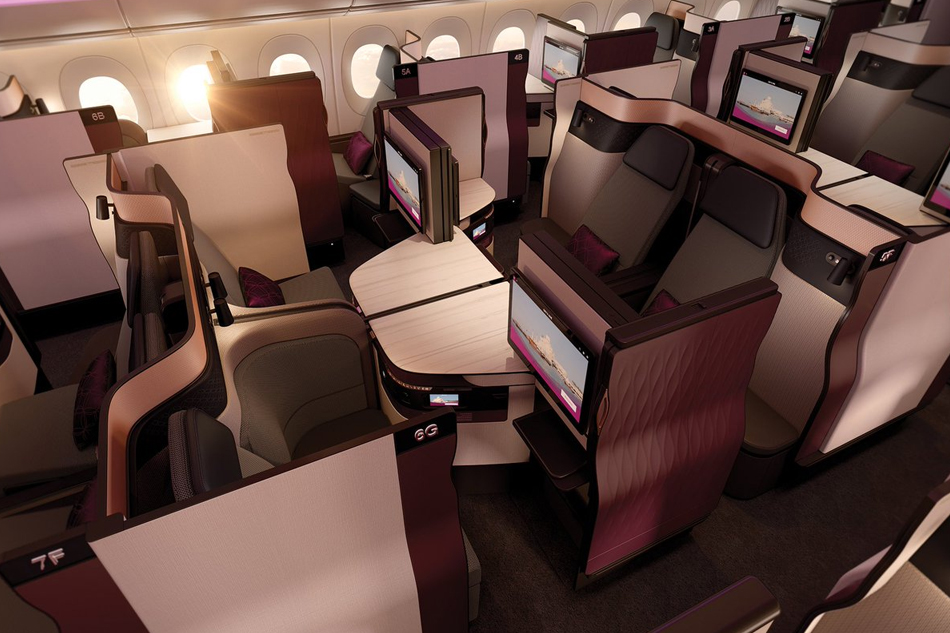 Qatar Airways Qsuite
Qatar Airways many achievements have included being named the World's Best Airline five times in the World Airline Awards, a world first for any airline, and the Qsuite has firmly established it as having the World's Best Business Class.
Commenting on the 20th anniversary of Qatar Airways 5-Star Airline rating, Edward Plaisted of Skytrax said: "From the first experience and assessment of Qatar Airways over 20 years ago, it was clear to me that this was an airline destined to become one of the world's Best. Driven by the vision and leadership of Akbar Al Baker, this is an airline where compromise was not acceptable, and where the highest service ethos is embraced by all staff to deliver a 5-Star experience. Two decades later, we see an airline that has never stood still, has never been afraid to try something new, and an airline moving forward with a determination that is truly noteworthy."