Frankfurt Airport is classified as a 4-Star COVID-19 Airport
By Peter Miller, Skytrax – London, UK
Frankfurt Airport has been Certified as a COVID-19 4-Star Airport, by international air transport rating agency Skytrax. The COVID-19 rating includes cleaning and disinfection procedures, social distancing policies and control, face mask usage, sanitiser availability, standard and use of PPE by staff in the airport, and other hygiene applications being used. The audit evaluates how effectively COVID-19 procedures are being implemented to help reduce the spread of coronavirus, and provide a proper level of assurance of health and safety standards to airport customers and staff.
The COVID-19 audit was conducted in September and is based on a combination of procedural efficiency checks, visual observation analysis and ATP sampling tests, with the consistency of standards being a key determinant in the final rating applied. The audit assessed Terminal 1 which the airport operator Fraport is using for the current times of reduced flights.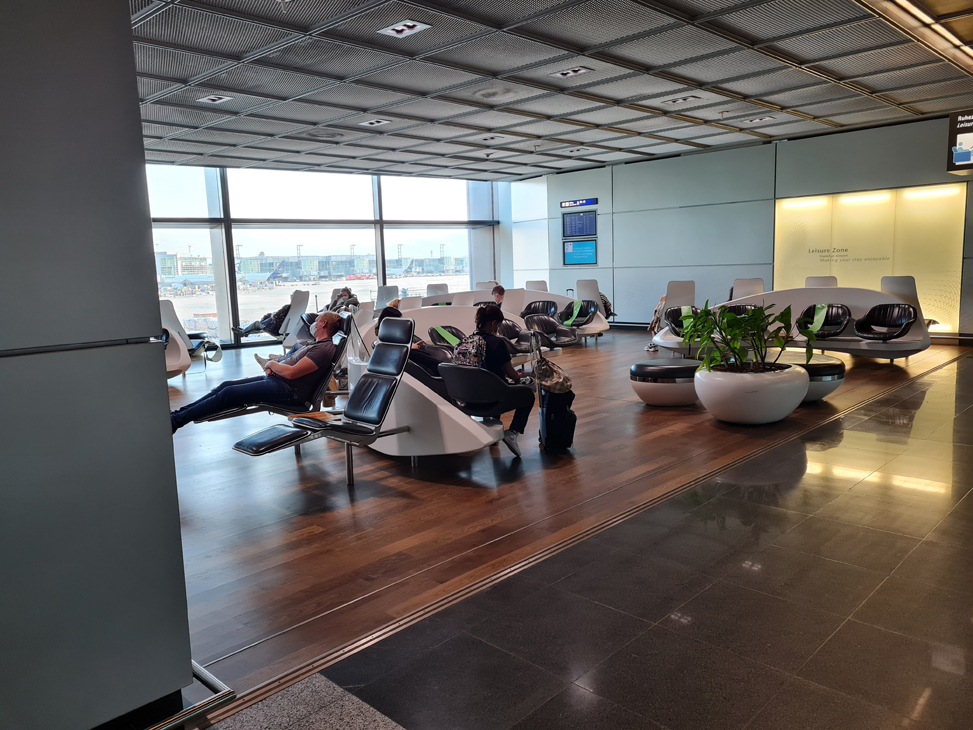 Frankfurt Airport during COVID-19
Frankfurt Airport currently delivers a number of Best Practice examples of COVID-19 protection measures, and this is observed to be particularly thorough in check-in, and baggage reclaim areas, as well as for the consistency of social distancing seat markers, which are clear and appealing.
Edward Plaisted of Skytrax said: "We are highly encouraged by the measures introduced by Frankfurt Airport to reduce risks relating to COVID-19 and provide a safe environment for staff and customers. It is clearly evident that with a few minor changes to product and service standards, and equally important by enhancing consistency in critical areas, Frankfurt Airport could deliver a 5-Star Airport COVID-19 Rating."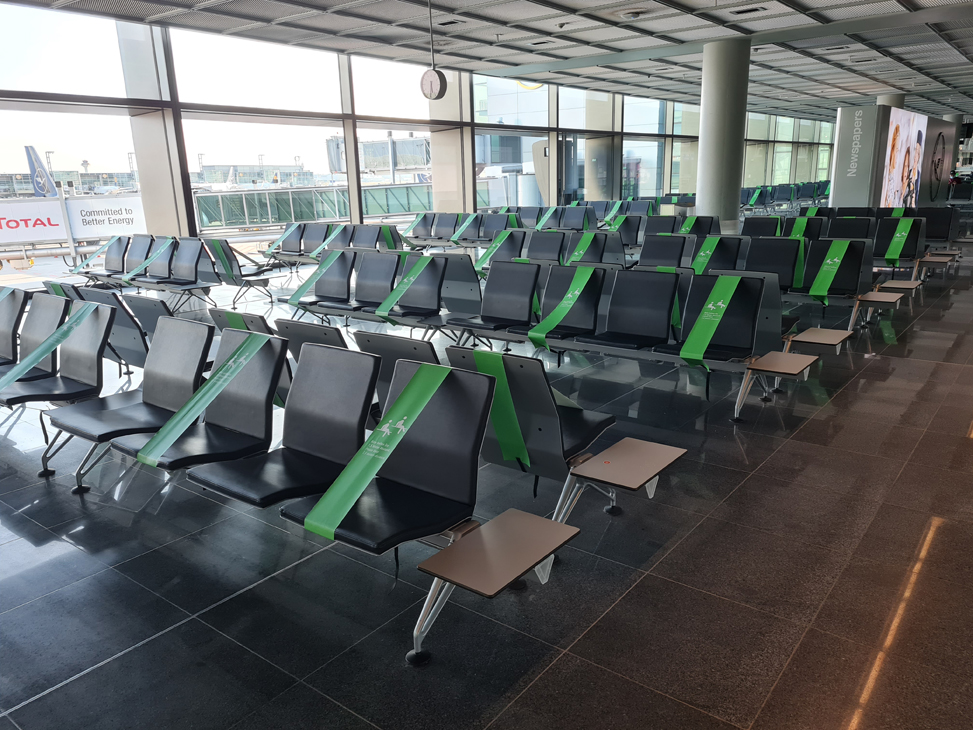 Frankfurt Airport during COVID-19
The airport has developed an excellent COVID-19 information brand, and the primary inconsistency observed is the lack of regular guidance for shopping and dining measures and restrictions at the different outlets.
Similarly, the ambition and quality of the airport provided hand sanitiser system is also at Best Practice, but the sum total of units is too low in the gate areas. Skytrax identified a number of high-contact points such as children's play facilities, ATMs, ticket kiosks where the facility is not within proximity, and also noted unreliable standards of sanitiser being available in shops, dining, and facilities counters, where the operator has not installed appropriate dispensers.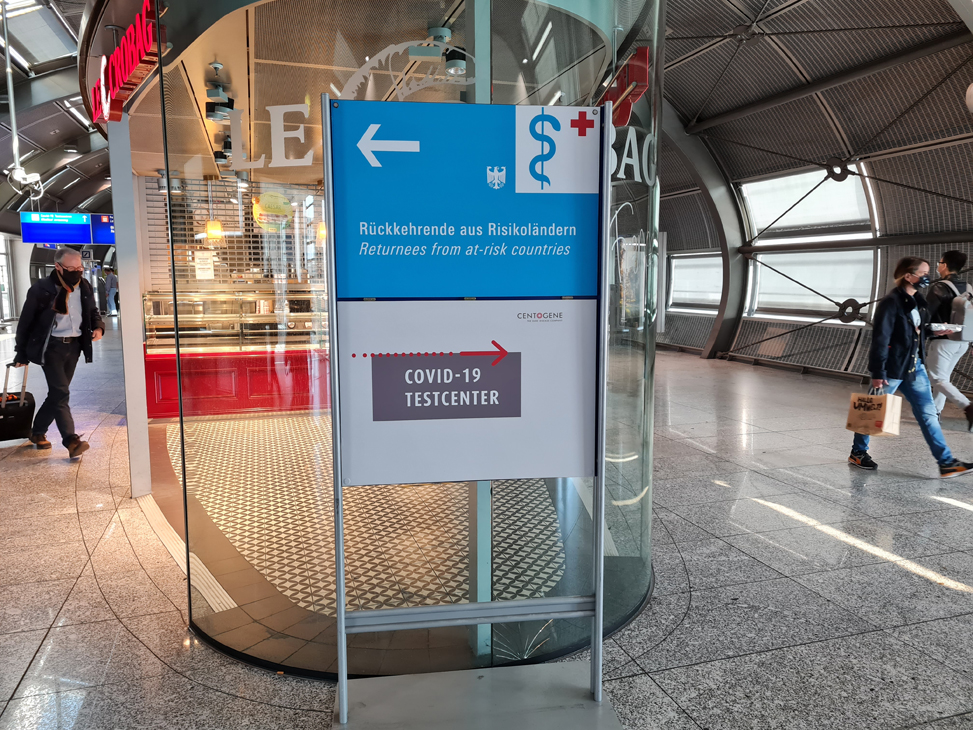 Frankfurt Airport during COVID-19
Frankfurt has an excellent system of COVID testing, and the key observation is the strong quality of signage and guidance for customers towards the facilities, and the high level of organisation in processing passengers.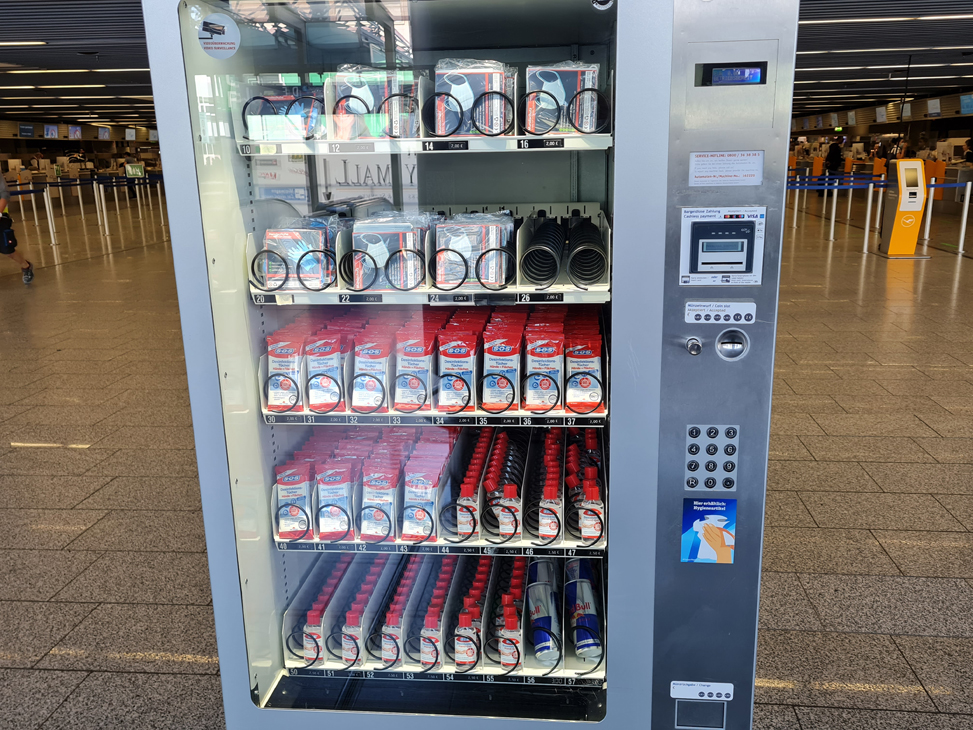 Frankfurt Airport during COVID-19
The overall standard of cleanliness in the different terminal areas remains mainly consistent with previously observed quality levels for the airport. This is referenced by the modest number of cleaning staff observed during the audit period, some minor issues with litter clearance seating areas, and ATP testing scores which demonstrate the sanitising frequency of high-contact points could be better. Equally, when assessing standards table cleaning between customers in F&B outlets there was irregularity in the frequency of checks, and quality of maintenance being applied.
COVID-19 Airport Ratings are based on scientific study and analysis by Skytrax and involve no element of self-testing or evaluation by an airport – this is not simply a virtual analysis of procedures an airport hopes to be implemented.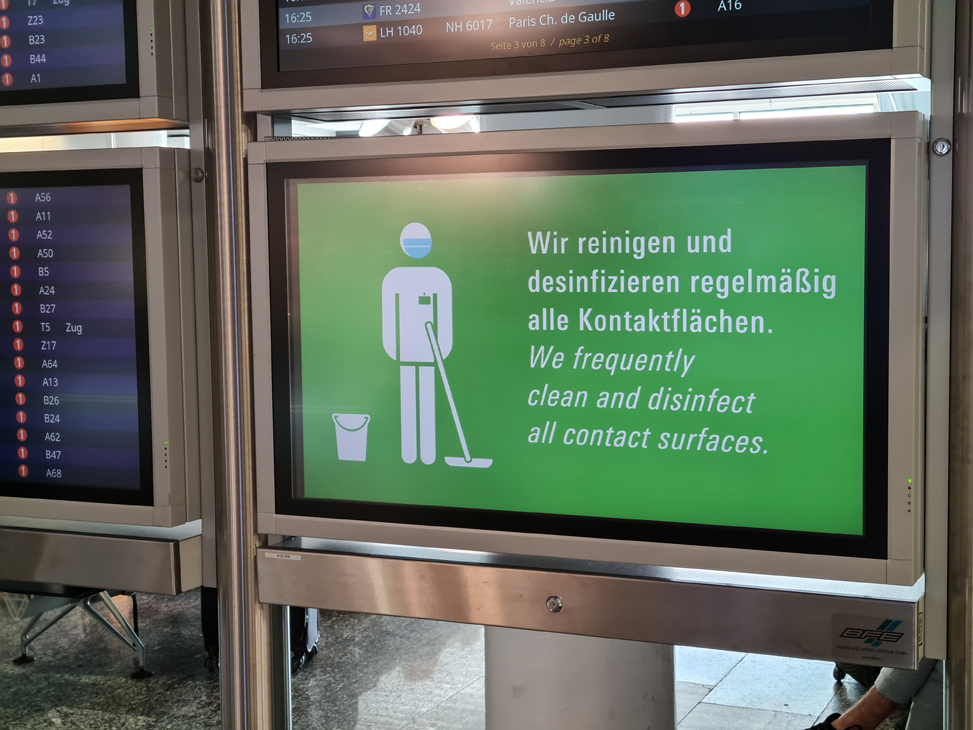 Frankfurt Airport during COVID-19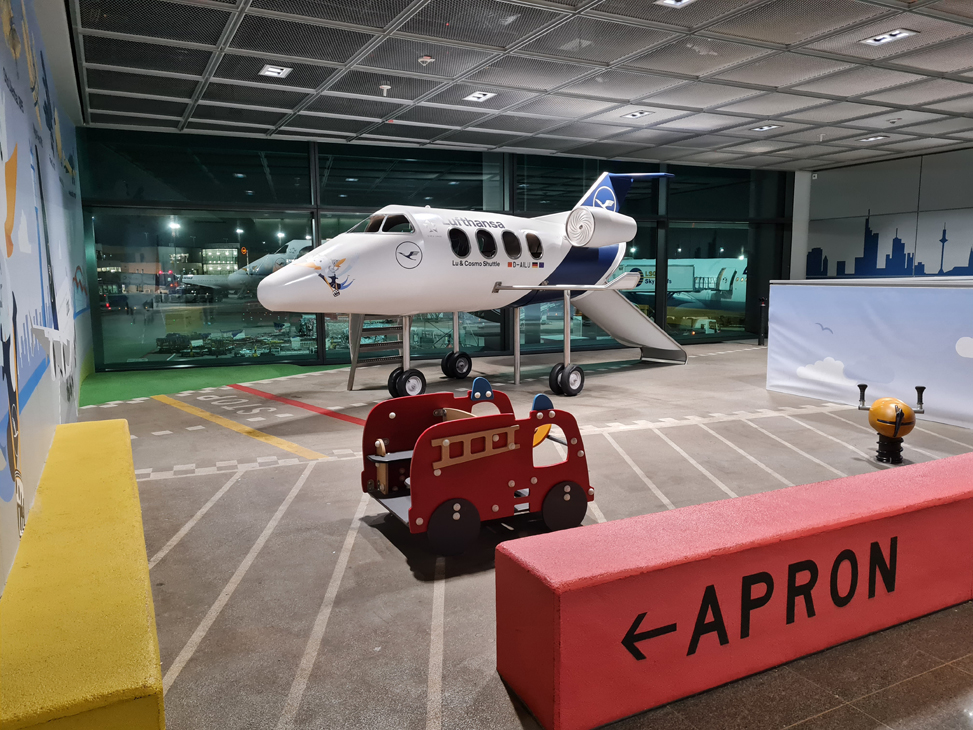 Frankfurt Airport during COVID-19
The analysis of hygiene protocols includes reference to ICAO, EASA and ECDC COVID-19 Aviation Health Safety guidelines.
» A-Z Index of COVID-19 Airport Ratings
» COVID-19 Airport Rating levels explained
» Frankfurt Airport 4-Star COVID-19 Airport Rating
ABOUT THE COVID-19 AIRPORT RATING
The 4-Star COVID-19 Airport Safety Rating indicates a good standard of airport cleanliness and maintenance procedures. Airports achieving 4-Star deliver some Best Practice systems of cleanliness and hygiene monitoring, but these may be applied inconsistently. 4-Star rated airports deliver good visual cleanliness and terminal presentation standards, in addition to robust disinfection and hygiene measures which have been scientifically evaluated.
All COVID-19 Airport Rating requires Skytrax audit teams to physically visit each airport and carry out the hygiene analysis, and airports in the Middle East, Asia and North America are expected to be covered from October 2020, subject to border opening regulations.
For more details about the COVID-19 Airport Rating, use our Contact Us form.