Hainan Airlines is awarded 5-Star Rating for tenth consecutive year
By Peter Miller, Skytrax
London, UK: Hainan Airlines is awarded the prestigious 5-Star Airline rating by UK-based international air transport rating organisation Skytrax for the tenth consecutive year .
Hainan Airlines has received the 5-Star Airline rating from SKYTRAX for the tenth consecutive year. Only 10 airlines currently hold the 5-Star Airline Rating and receiving this honor for ten consecutive years is a testament to the hard work and hospitality shown by Hainan Airlines staff on a daily basis.
"We were due to announce the 5-Star Rating for Hainan Airlines in July 2020, but due to COVID-19 this was put on hold for several months," said Edward Plaisted of Skytrax. "Since the last awarding in June 2019, we were able to conduct a lot of international and domestic standards auditing of Hainan Airlines, through to February 2020. Despite the difficulties faced by the HNA Group at the start of 2020, we are delighted to note that Hainan Airlines has managed to maintain its high quality levels across both the product and service delivered, and remains intent to provide 5-Star standards to its customers. We expect to conduct COVID-19 Airline Safety evaluation of Hainan Airlines in the coming months, and naturally hope that this can also deliver to a 5-Star level"
Mr Xu Jun, Chairman of Hainan Airlines said: "The year of 2020 is extraordinary to the aviation industry all around the world, and it also brings great challenges to Hainan Airlines. Since the outbreak of COVID-19, Hainan Airlines has implemented measurements of control and prevention to make sure the safety of passengers and crews. Hainan Airlines has also worked on protection supply transportation and chartered flights of medical team. Hainan Airlines focuses on the passenger experience and spares no efforts to build the flagship home base at new Terminal 2 of Haikou Meilan International Airport, integrating Hainan FTP features into the airline products. Hainan Airlines will present all kinds of passengers-oriented service products to improve service quality and brand reputation, and all staff of Hainan Airlines stand fast and remain at their post responsibly with dedication, serving passengers warm-heartedly. Hainan Airlines is confident to the recovery and resumption of the aviation industry."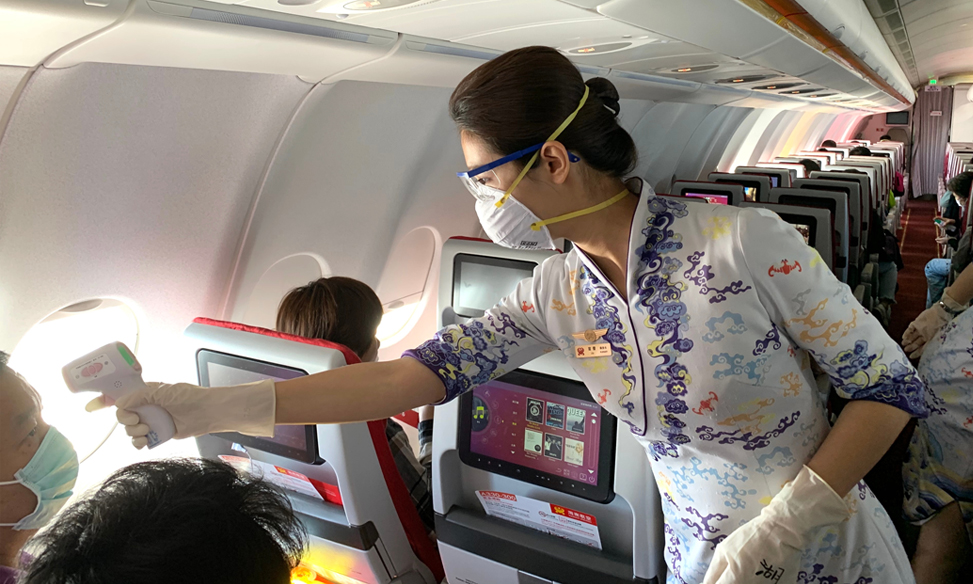 Whilst international flights are still impacted according to the prevention and control measurements of China, the domestic market has remained busy and during the recent October 2020 National Day "Golden Week" in China, Hainan Airlines was expecting to perform more than 5,600 flights and carry nearly 1 million passengers.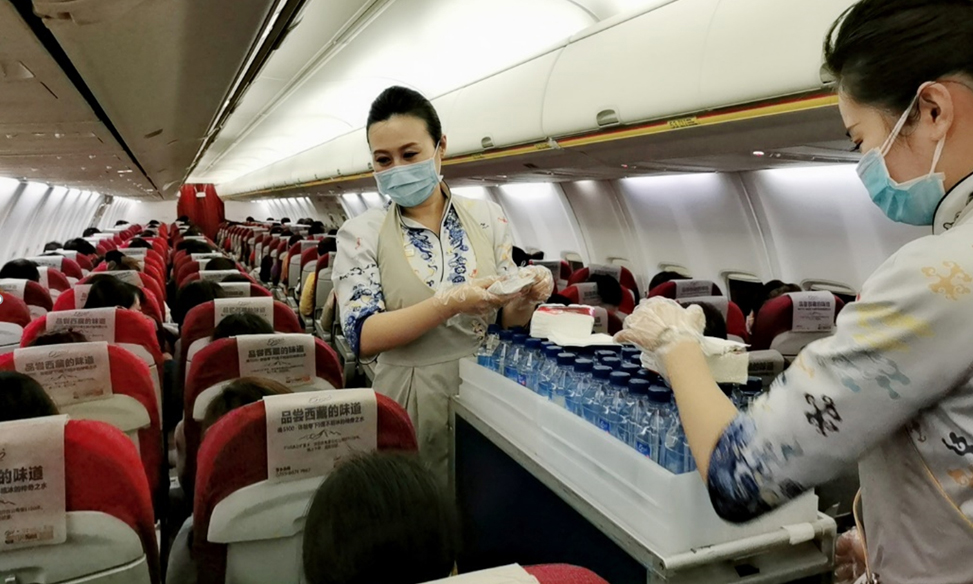 Hainan Airlines cabin service during COVID-19
New HNA Club lounges have been opened at Shenzhen Bao'an International Airport and most recently at Guangzhou Baiyun Airport, and Hainan Airlines will launch a new HNA Club when the flagship, new Terminal 2 at Haikou Meilan Airport opens later in 2020.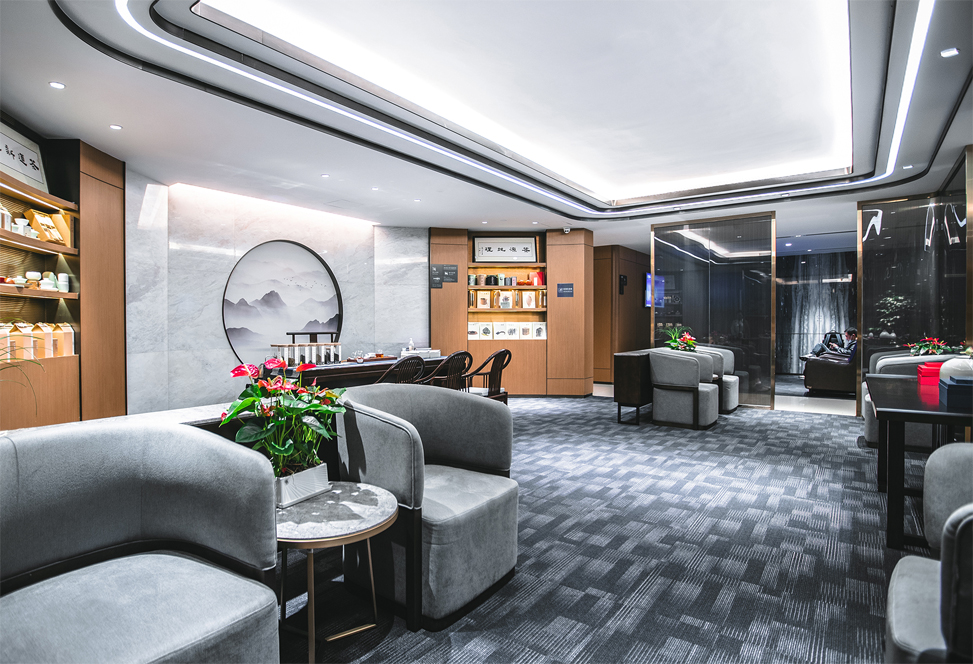 New HNA Club Guangzhou Airport is opened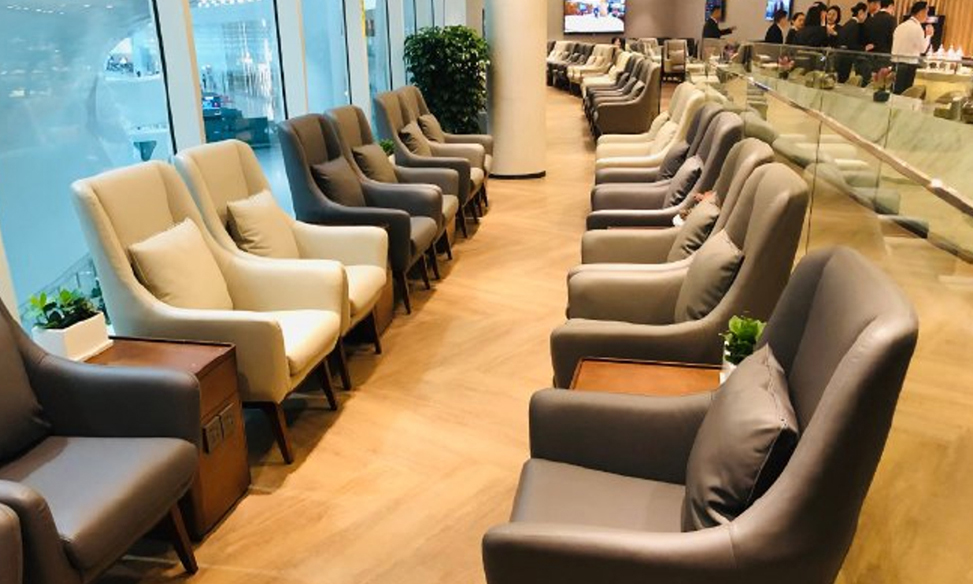 New HNA Club Shenzhen Airport is opened
In May 2020, domestic and international operations at Beijing Capital Airport were consolidated into Terminal 2, and once international flights are resumed in a meaningful way this will provide a more seamless and quicker transfer process for customer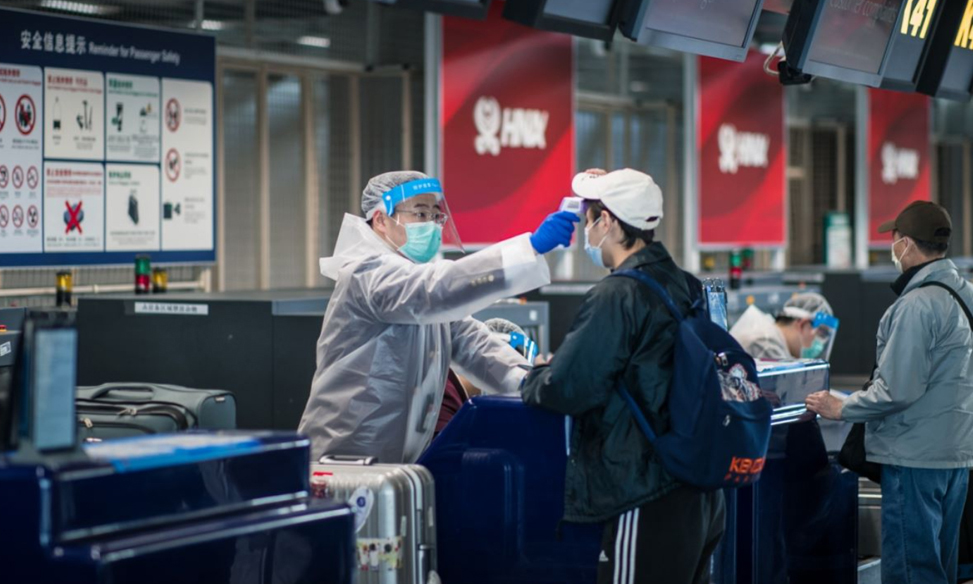 Hainan Airlines domestic check-in service in 2020
In July 2020, Hainan Airlines resumed the service of hot meals on domestic flights and was the first to re-introduce hot meals in economy class. This was followed in September by the introduction of Hainan flavours in economy class hot dishes.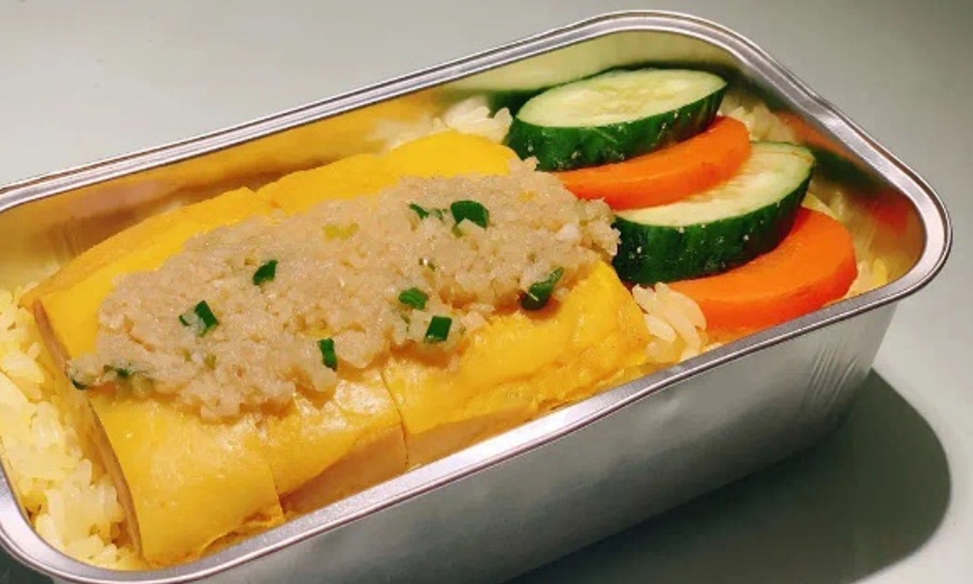 New Hainan flavours in economy class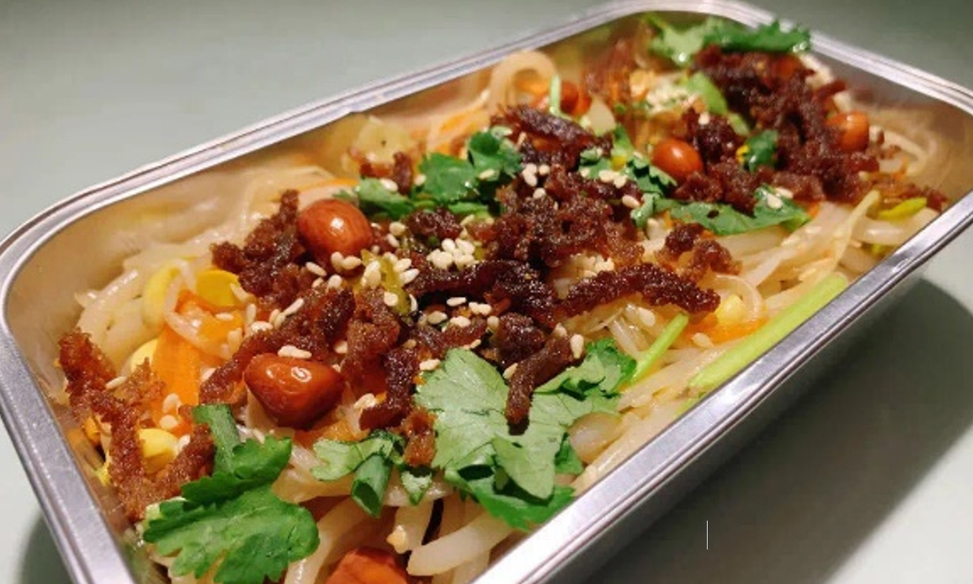 New Hainan flavours in economy class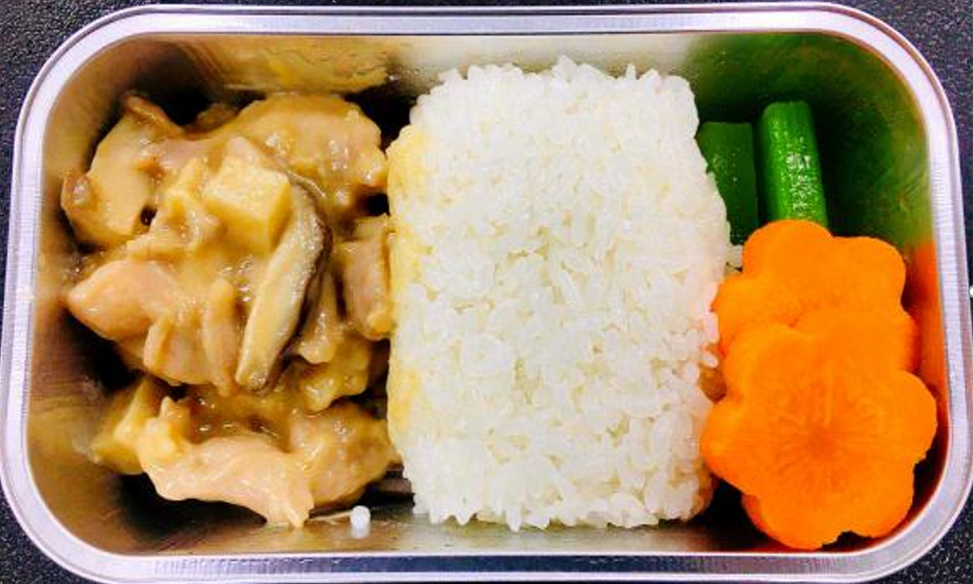 New Hainan flavours in economy class
About Airline Star Rating
Introduced in 1999, the World Airline Star Rating system classifies airlines by the Quality of front-line product and staff service standards. Airline Star Ratings are recognised as a global Benchmark of airline standards, managed by Skytrax, the international air transport rating organisation.
About Hainan Airlines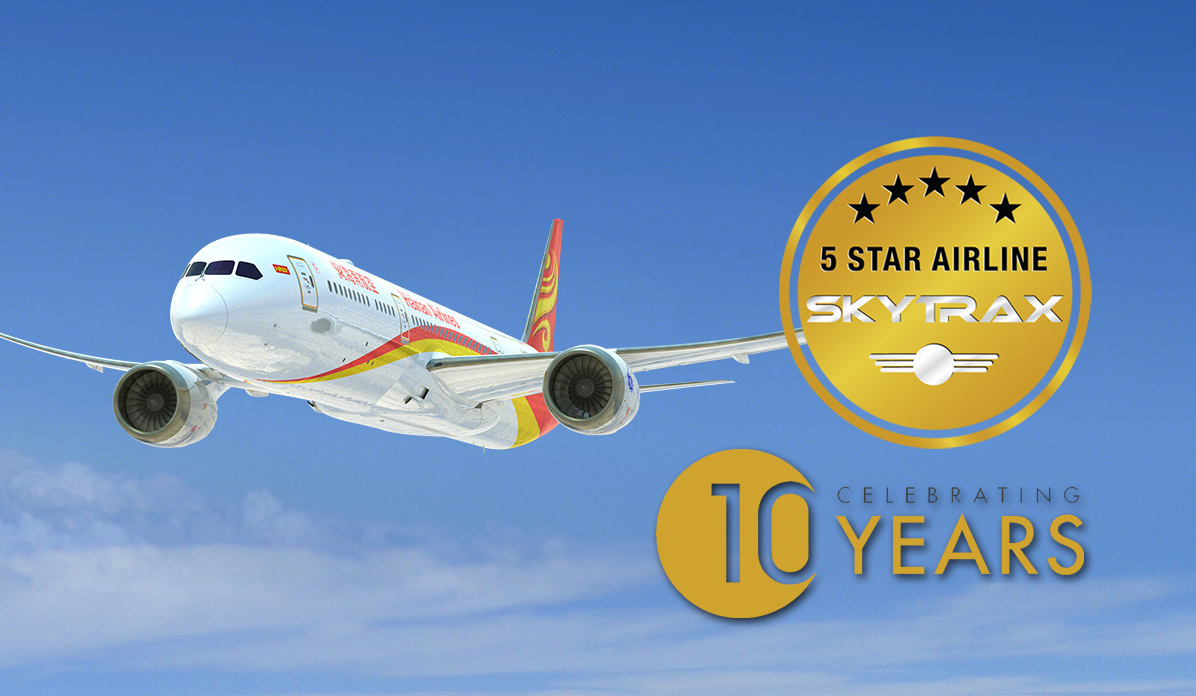 Hainan Airlines is the fourth largest airline China, operating domestic and international services. The main base is Haikou Meilan International Airport, with hubs at Beijing Capital International Airport and several other major Chinese cities.
The airline has a fleet of over 200 aircraft, including 35 Boeing 787's, A330 and A350's and Boeing 737-800's.