Istanbul Airport achieves top global recognition as a 5-Star Airport
By Peter Miller, Skytrax – London, UK
Istanbul Airport gains top global recognition by being Certified as a 5-Star Airport by international air transport rating agency Skytrax, together with achieving the 5-Star COVID-19 Airport Safety Rating.
Istanbul Airport becomes one of just eight major, 5-Star Hub Airports in the world, with this prestige rating coming just 18 months after the new Istanbul Airport opened. The other 5-Star Hub Airports are Hamad International Airport, Hong Kong Int'l Airport, Munich Airport, Seoul Incheon Int'l Airport, Shanghai Hongqiao Int'l Airport, Singapore Changi Airport and Tokyo Haneda Int'l Airport.
The CEO of İGA Airport, Mr Kadri Samsunlu said: "It is one in a million an airport that was commissioned just 2 years ago and has been fully operational merely for 1.5 years is rated both a '5-Star Airport' and a '5-Star COVID-19 Airport' by a world-renowned aviation organization like Skytrax. I can proudly say that as İGA, we achieved that at Istanbul Airport. Among hub airports, following Doha, Hong Kong, Munich, Seoul Incheon, Shanghai, Singapore and Tokyo, we are the 8th hub airport that received '5 Stars'. Istanbul Airport has become the third airport in the world, after Rome Fiumicino and Hamad International Airport, to receive the '5-Star COVID-19 Airport' award related to the COVID-19 measures implemented at airports. All these valuable and prestigious awards are an indication of the trust placed in İGA and Istanbul Airport first and foremost by our passengers and also the aviation authorities in the world. I'd like to emphasize that those who tirelessly take firm steps for the values they believe in will, sooner or later, reach their dreams. As İGA, we turned a dream into reality, and now we have turned the reality into leadership at Istanbul Airport. We are proud and happy to turn such a success into reality on behalf of our country. We will continue to do our best to make our country and Istanbul Airport the supreme hub of aviation, with the excitement and the enthusiasm on the first day."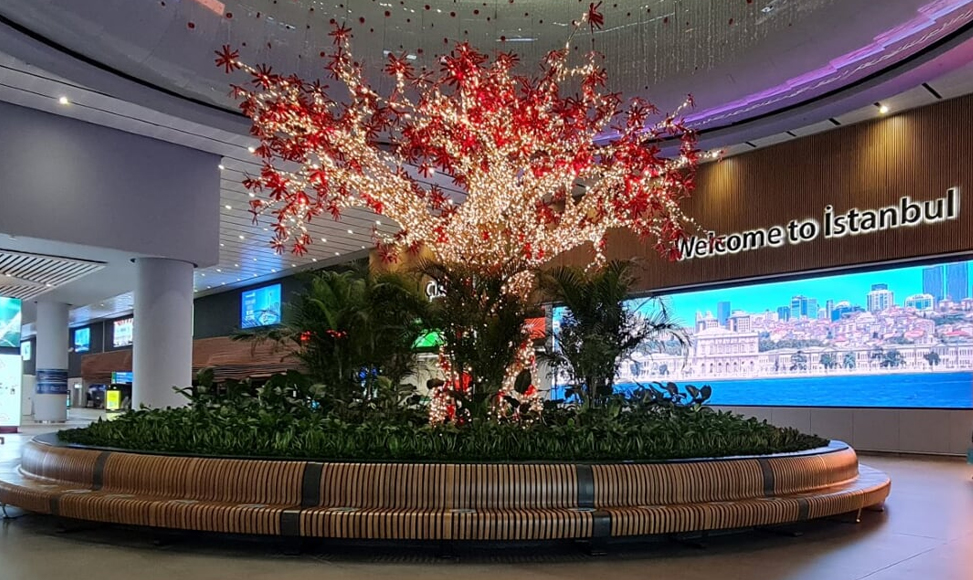 Edward Plaisted, CEO of Skytrax said: "We are delighted to welcome Istanbul Airport to the prestigious group of 5-Star Airports, which is a much deserved recognition of the high standards provided here by IGA Airports. Istanbul Airport is a most remarkable engineering feat, the 90 million passenger capacity terminal being completed in just 3½ years. It is a large airport with an impressive range of passenger facilities, and access around the different terminal areas is relatively easy."
Further top recognition for Istanbul Airport is being Certified with the 5-Star COVID-19 Airport Safety Rating. The airport has implemented a comprehensive series of measures to reduce the spread of coronavirus which includes extensive signage and passenger guidance, increased hand sanitisation facilities, PPE disposal points, social distancing adaptions and a dedicated Bio-Safety Team to enforce these protocols.
There is a strict terminal entrance policy applied for passengers and staff, which is monitored by security services at departures and arrival. Cleaning and sanitisation protocols have also been reinforced and the rotation and number of maintenance staff means that all customer touchpoints are disinfected at least every 4-hours, and for high-contact areas this is much more frequent.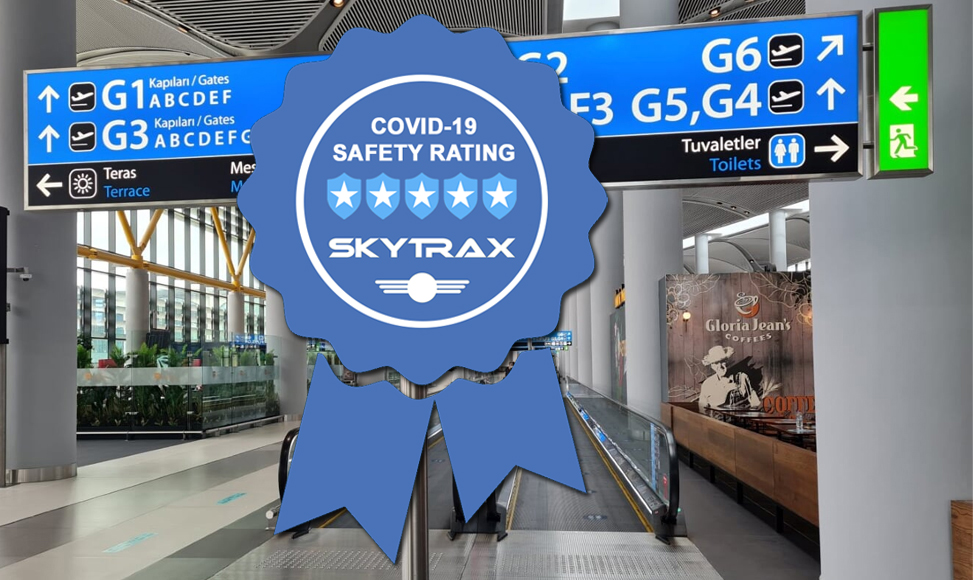 Despite the scale of the terminal, there is an efficient movement of customers for departure and arrival, and the airport is providing ample processing points for security and immigration services. The airport has good queue management systems that monitor customer numbers and communicate waiting times.
Moving walkways expedite the passenger journey through the terminal, and there is a network of assistance buggies to facilitate accessible travel. The airport also has fast-connection protocols in place to reduce walking times for transfer customers. PRM passengers and families are afforded priority handling lines at all processing points for departure and arrival.
Family travel is particularly well accommodated with reserved parking spaces close to the terminal access points, child-friendly queuing areas for immigration and security, free baby strollers in departures and arrival, and a range of enhanced nursing rooms in the gate holding areas.
The airport has a broad range of adapted facilities for accessible travel including passenger service points in check-in and baggage reclaim, two washrooms with adjustable beds, barrier free routes, and mobile voice assistance for visually impaired customers. Customers with hidden disabilities can obtain Sunflower lanyards, and the airport has a number of Very Special Guest Rooms with quiet areas and specialist play equipment for children.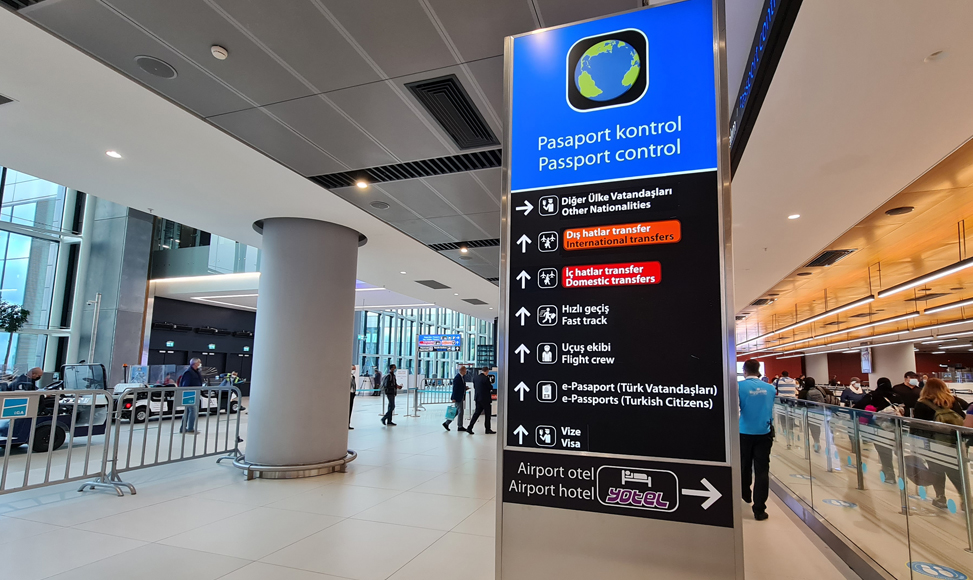 The airport provides a broad range of passenger services and facilities which covers a range of essentials such as nap zones, working spaces, and comfortable seats, charging points, baggage storage, a variety of children's play areas, shower facilities, and pet relief services. All washroom areas are equipped with accessible bathrooms and baby change units, and toilets are never more than 60-metres away in passenger areas.
An important planned change for customers is the upgrade of the WiFi network to provide 24-hour access from sign-in, which is a significant improvement over the current 1-hour limit.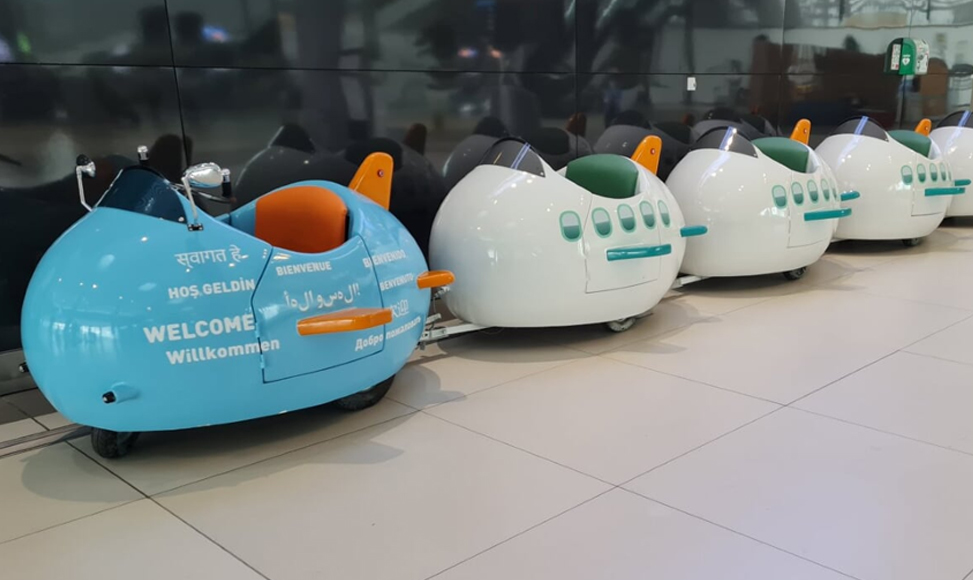 Spa and hairdresser choices are available, as well as hotel rooms in the check-in and departure area from the Yotel brand. The airport will improve the range of accommodation in 2021 with an affordable capsule hotel concept in the international gate area.
For passengers with a longer stay at the airport, they can entertain themselves at 1000m2 IGA Museum, as well as at various history, art, and cultural exhibitions through the terminal. There are live concert performances hosted in domestic and international gate areas. The airport will further add to its portfolio of leisure options with a gym and e-sports facility next year, in addition to increasing the number of customer engagement activities.
While there are many outdoor smoking areas available in the departure area, there are plans to add similar open-air terrace facilities for all customers in 2021, which will be a significant improvement for passengers using the airport as a connection point.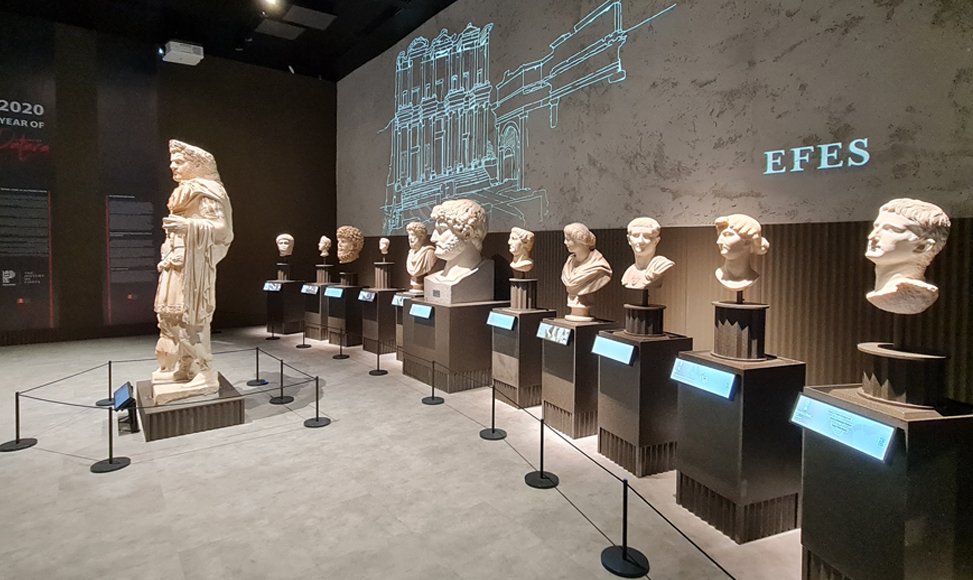 The retail and dining choices are extensive and cover a variety of local and international options at a range of budgets, and further evolution of options is expected in the check-in and arrival areas in the future.
In addition to international brands such as Burger King, Starbuck's and Yo! Sushi, there are Turkish options like Simit Sarayi and Tadinda Anadolu. In total, there will eventually be 150 food and beverage outlets for customers to choose from.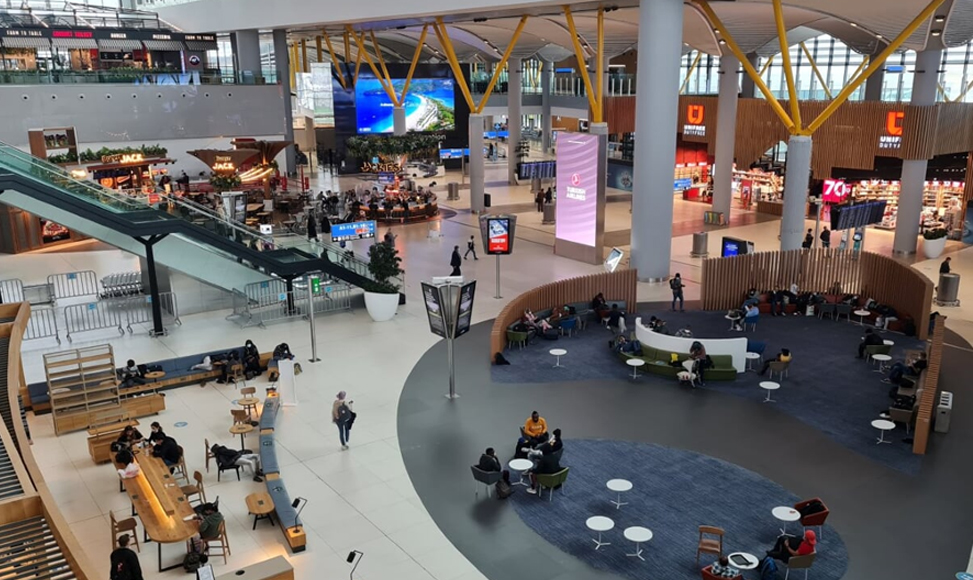 Istanbul Airport IGA are already implementing improvements to the wayfinding systems which will include dynamic signage in a range of language choices, as well as providing continuous staff training based on the five pillars of Turkish hospitality, in addition to increasing language abilities in key customer markets.
The airport has an extensive network of customer service contact points throughout the terminal which includes staffed information counters, info kiosks, and info touch maps, as well as tourist information units and various transportation contact points.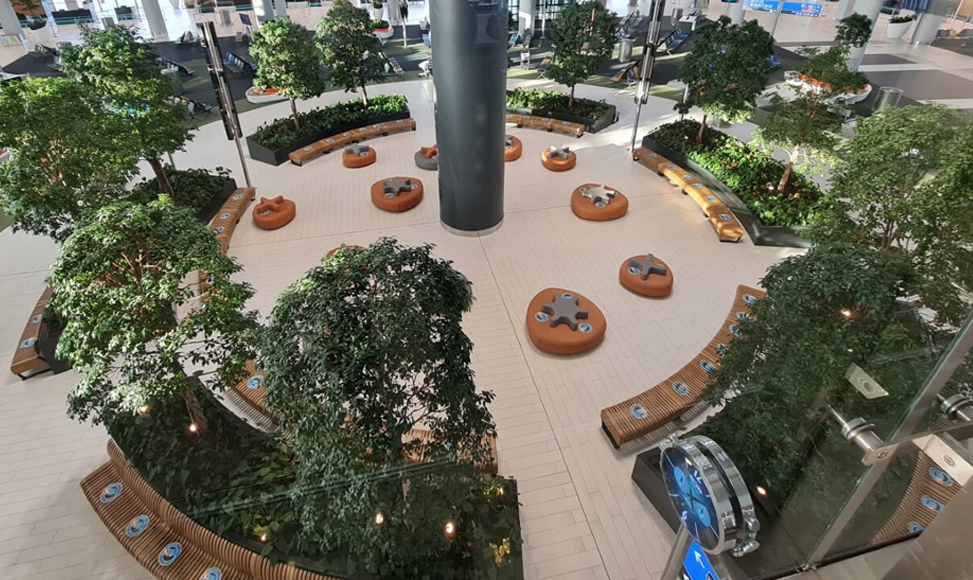 Further top recognition for Istanbul Airport is the awarding of the 5-Star COVID-19 Airport Safety Rating, following an in-depth COVID-19 audit analysis of the airport carried out in October 2020.
About the World Airport Star Rating
Skytrax World Airport Star Rating is a leading, professional Quality Benchmarking system evaluating standards of front-line Product and Service quality for airports worldwide. Airports are Rated on the basis of a complex, multi-faceted Product and Service quality assessment system.
Airport Ratings are based on a comprehensive study of front-line airport product and service items. Criteria includes key items of process efficiency, terminal comfort and cleanliness, passenger facilities and staff service. Service ratings covers both official staff (immigration, police, security and customs), as well as more general airport staff (shops, restaurants and cafes, help counters etc.).
About Istanbul Airport
Inaugurated on 29 October 2018, Istanbul Airport has been serving passengers since 6 April 2019.The operation of Istanbul Airport, built on an area of 76,5 million square meters has been undertaken by İGA Airport Operation Inc. for a period of 25 years. Once all phases of the airport are operational, the facility is expected to achieve a capacity of 200 million passengers.
Istanbul Airport features a Duty-Free area of 53,000 square meters with world famous brands and stores. Drawing its design inspiration from the Bosporus and featuring a mix of distinguished brands as well as a modern retail concept, Istanbul Airport takes travel comfort to the next level with a varied selection of services, while its cafes and restaurants offer a selection of tastes from Turkish and world cuisine.