Japan Airlines achieves 5-Star Airline rating for second consecutive year
By Peter Miller, Skytrax
Japan Airlines has been awarded the prestigious 5-Star Airline rating for a second consecutive year by Skytrax, the international air transport rating organisation.
The 5-Star Airline rating recognises very high standards of both Airport and Onboard Product provided by an airline to their customers, together with consistent and high standards of front-line staff service across both airport and onboard service environments. Currently, there is only a very select group of airlines Certified in this highest 5-Star Quality Rating category.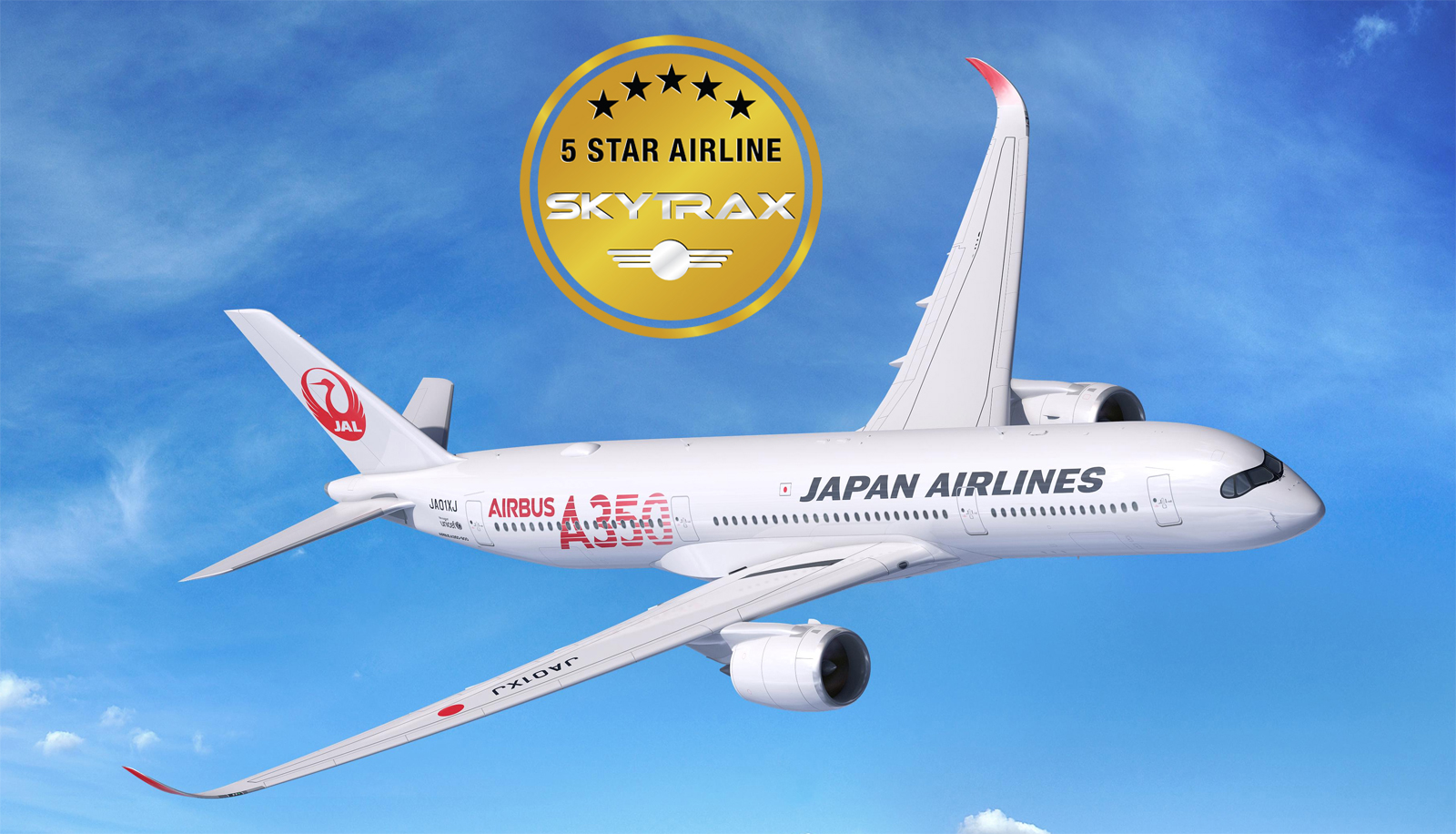 Edward Plaisted, CEO of Skytrax said, "Japan Airlines provide an excellent quality of product and service experience to their customers, and an important aspect of their 5-Star Rating is that this level of excellence applies to all of their cabin types. A 5-Star Rating is looking at the overall customer experience, and we expect very high standards whether one is travelling in First class or in Economy class. Japan Airlines deliver excellent standards of comfort and inflight seating, combined with high standards of staff service across both the airport and onboard experience."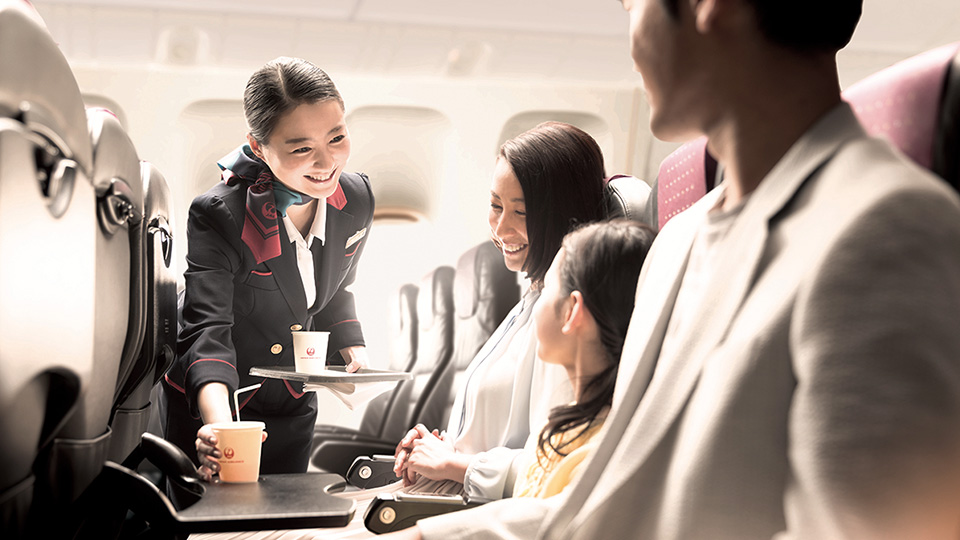 "Japan Airlines delivers a good product with consistent and high standards of front-line staff service"
SKYTRAX 5-STAR AIRLINE RATING
The Skytrax 5-Star Airline rating is a well established, prestigious and unique mark of Airline Quality Achievement. It is known as a global benchmark of Airline Excellence based on a complex research format, rather than ratings which use very limited customer review inputs.
» View Japan Airlines 5-Star Airline Rating
About Airline Star Rating
Introduced in 1999, Skytrax Airline Star Rating is the international Airline Rating system that classifies airlines by the Quality of front-line product and staff service standards. The Airline Star Rating analysis uses a well established, professional approach to deliver accuracy, with objective ratings based on Skytrax unified, global quality standards assessment.
The Star Ratings are awarded following the in-depth assessment and analysis of an airline's front-line Product and Service quality standards, covering both the onboard and airport environments. As shown in rating extracts shown for each airline on this website, a final rating does not require every section of product or service to be ranked as 5-star. There are general appraisal criteria which apply to all categories, as well as more specific criteria for selected categories that must be satisfied.
The consistency of an airline's fleet, ground and onboard product and staff service all have a major influence on award of the final Star Rating category.