Milan Malpensa Airport awarded the 4-Star COVID-19 Airport rating
By Peter Miller, Skytrax – London, UK
Milan Malpensa Airport has been certified as a COVID-19 4-Star Airport, by international air transport rating agency Skytrax. The audit evaluates how effectively COVID-19 procedures are being implemented to help reduce the spread of coronavirus, and provide a proper level of assurance of health and safety standards to airport customers and staff. COVID-19 Rating includes cleaning and disinfection procedures, social distancing policies and control, face mask usage, sanitiser availability, standard and use of PPE by staff in the airport, and other hygiene applications.
The COVID-19 audit was conducted in September and is based on a combination of procedural efficiency checks, visual observation analysis and ATP sampling tests, with the consistency of standards being a key determinant in the final rating applied. The Milan Malpensa Airport COVID-19 audit assessed Terminal 1 which the airport is currently using for consolidated flight operations.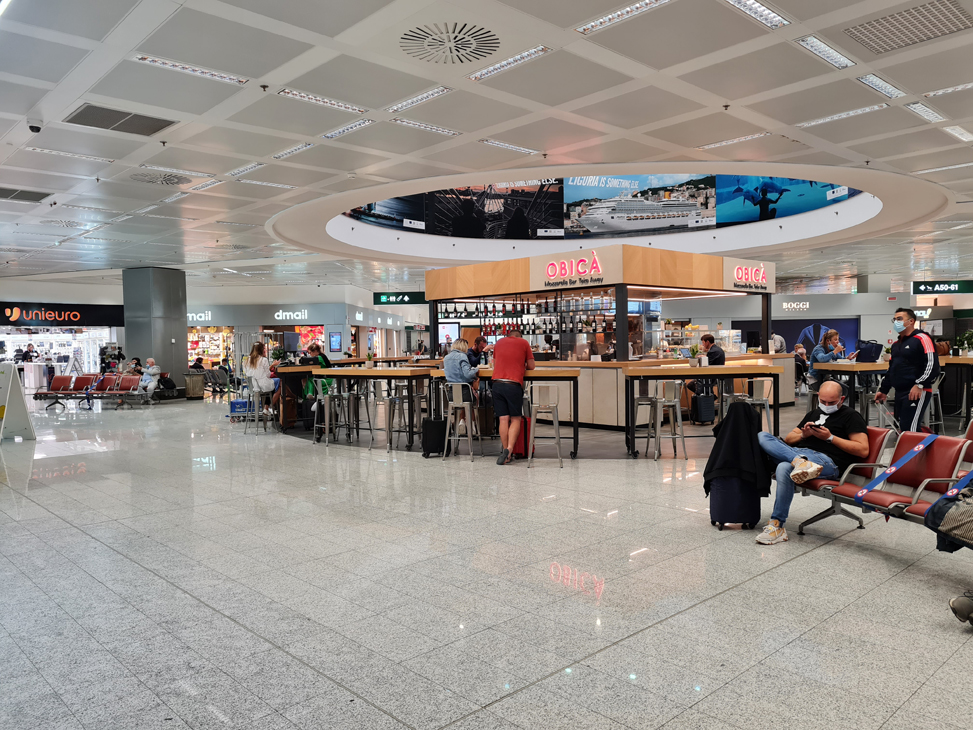 Milan Malpensa Airport during COVID-19
Milan Malpensa Airport has installed a wide range of COVID-19 protocols to ensure customers and staff safety, and some deliver at, or close to, Best Practice. For social distancing signage and markings, the current systems are reasonably extensive in most terminal areas, and the airport has installed digital capacity monitoring for toilet occupancy to prevent queues and overcrowding.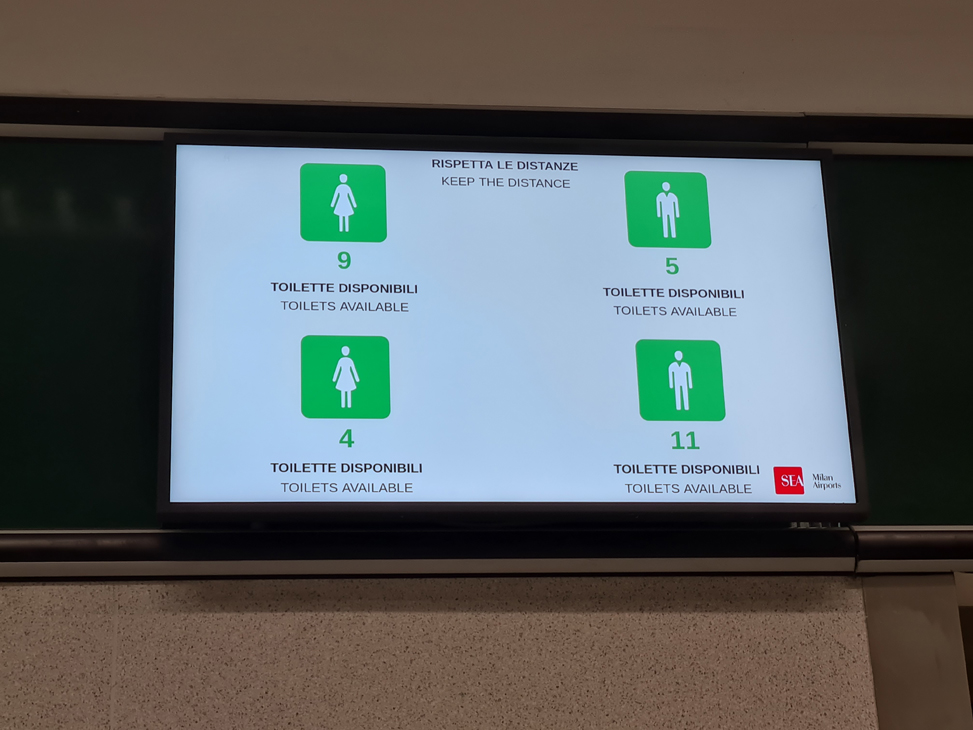 Milan Malpensa Airport during COVID-19
Hand hygiene facilities are positioned at many key movement areas and high-contact points, and but an audit observation was that the lack of consistency in the design and visibility of the units means these cannot always be quickly identified by customers.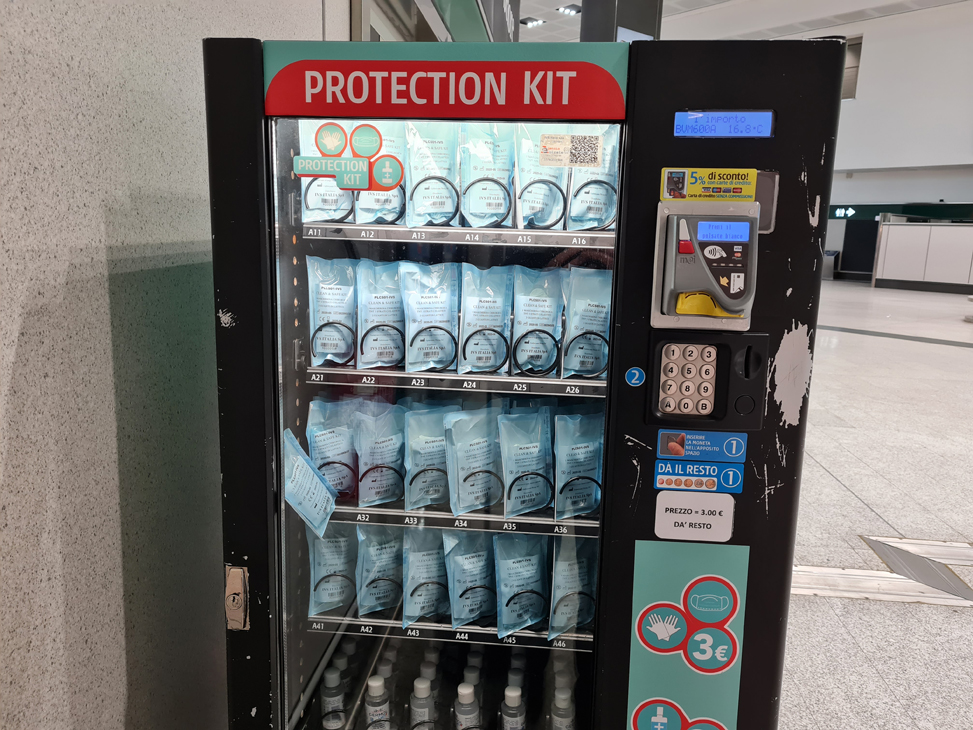 Milan Malpensa Airport during COVID-19
There is a clearly active presence of maintenance staff monitoring issues of terminal cleanliness, but ATP test results indicated some weaknesses in the sanitising of seating, and similarly, some high-touch areas in washrooms could be improved with increased monitoring and cleaning.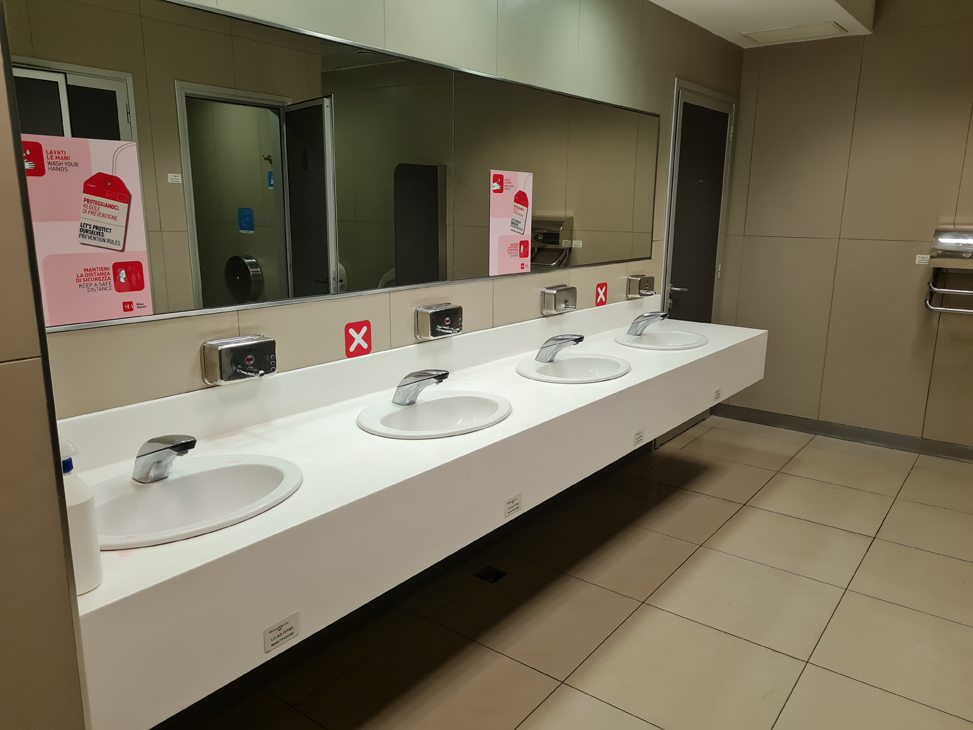 Milan Malpensa Airport during COVID-19
Security processing has a basic social distancing policy enforced, but the concept is lacking the scope and visibility observed at some other airports. Skytrax also noted a lack of regular hand hygiene by staff after manual bag checks, and the best observation is sanitising of gloves, rather than a complete change which is ICAO recommended.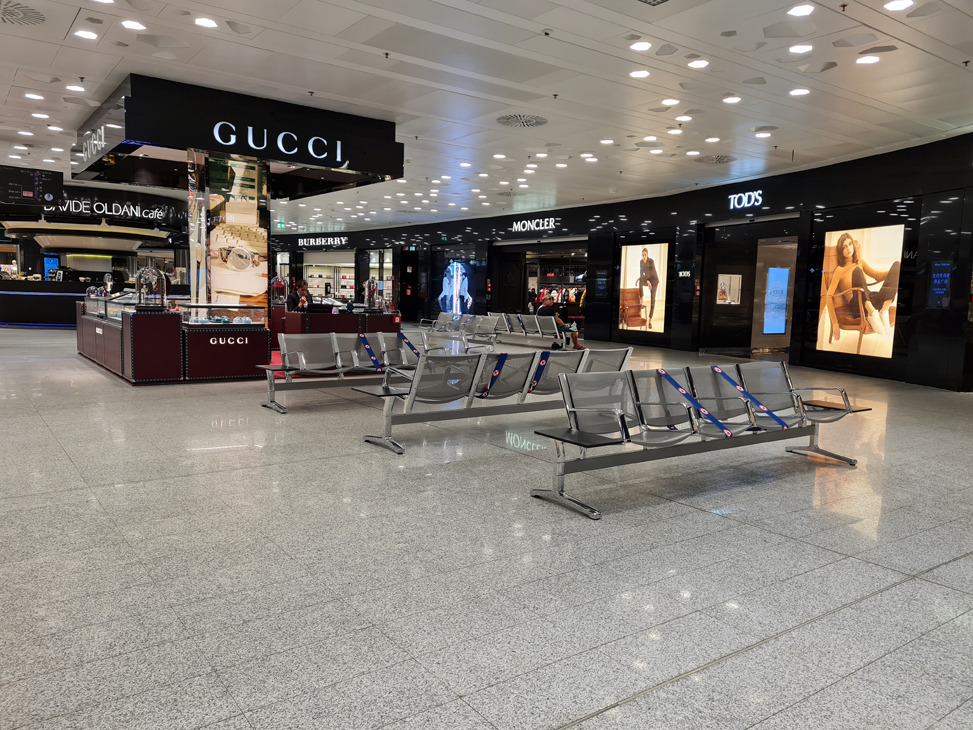 Milan Malpensa Airport during COVID-19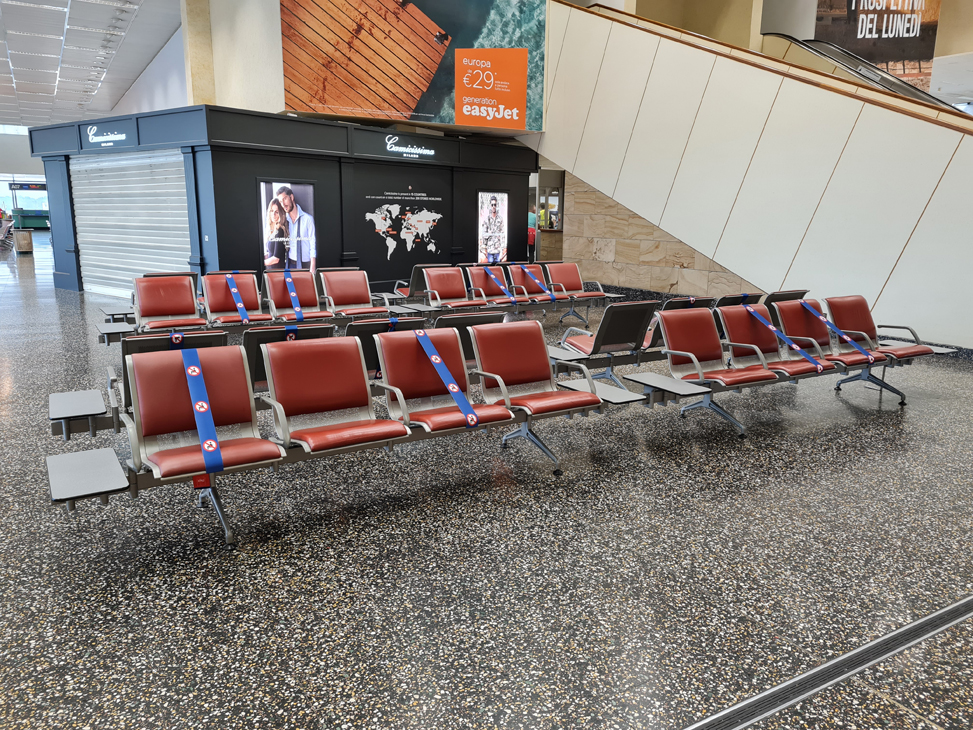 Milan Malpensa Airport during COVID-19
COVID-19 Airport Ratings are based on scientific study and analysis by Skytrax and involve no element of self-testing or evaluation by an airport – this is not simply a virtual analysis of procedures an airport hopes to be implemented.
The analysis of hygiene protocols includes reference to ICAO, EASA and ECDC COVID-19 Aviation Health Safety guidelines.
» A-Z Index of COVID-19 Airport Ratings
» COVID-19 Airport Rating levels explained
» Milan Malpensa Airport 4-Star COVID-19 Airport Rating
ABOUT THE COVID-19 AIRPORT RATING
The 4-Star COVID-19 Airport Safety Rating indicates a good standard of airport cleanliness and maintenance procedures. Airports achieving 4-Star deliver some Best Practice systems of cleanliness and hygiene monitoring, but these may be applied inconsistently. 4-Star rated airports deliver good visual cleanliness and terminal presentation standards, in addition to robust disinfection and hygiene measures which have been scientifically evaluated.
All COVID-19 Airport Rating requires Skytrax audit teams to physically visit each airport and carry out the hygiene analysis, and airports in the Middle East, Asia and North America are expected to be covered from October 2020, subject to border opening regulations.
For more details about the COVID-19 Airport Rating, use our Contact Us form.