Tallinn Airport is certified with the 4-Star COVID-19 Airport Safety Rating
By Peter Miller, Skytrax – London, UK
Tallinn Airport in Estonia has been Certified with the 4-Star COVID-19 Airport Safety Rating, by international air transport rating agency Skytrax. The COVID-19 rating includes cleaning and disinfection procedures, social distancing policies and control, face mask usage, sanitiser availability, standard and use of PPE by staff in the airport, and other hygiene applications being used. The audit evaluates how effectively COVID-19 procedures are being implemented at Tallinn Airport to help reduce the spread of coronavirus, and the measures taken to improve health and safety standards of airport customers and staff.
Tallinn Airport is achieving a high-standard of cleanliness for customer facilities. Aside from the ATP testing, the number of janitorial staff noticed in the public areas provides excellent reassurance to airport users.
COVID-19 policy information has been implemented in a playful and fun manner but delivers all key messages for social distancing, hand hygiene, and face mask use. Despite the fact that face coverings are not compulsory, the policy is well adhered to by customers and staff, as are social distancing protocols in Tallinn Airport.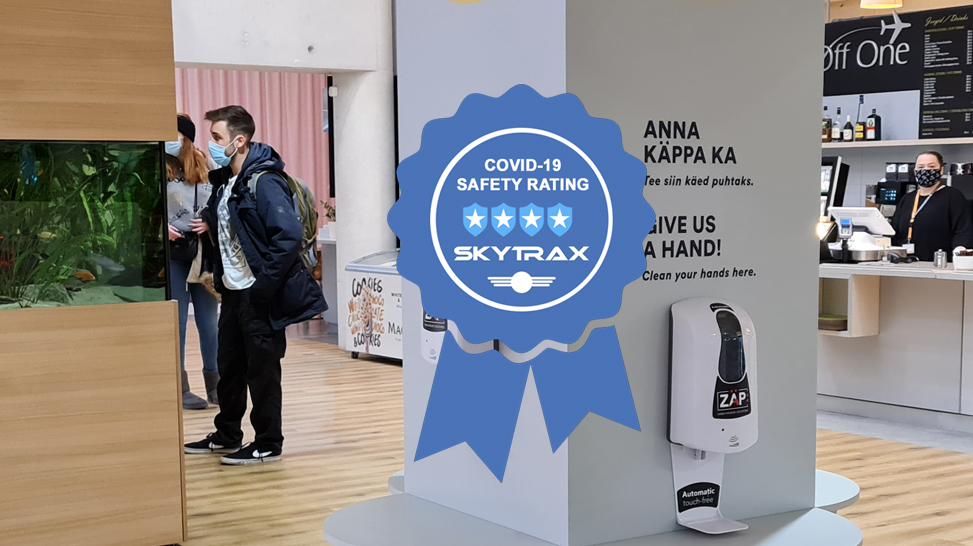 Tallinn Airport during COVID-19
In addition to a range of counter screens and hand sanitiser units throughout the public areas, Tallinn Airport is also limiting access to the terminal to customers and staff only.
There is also a well organised on-site testing facility for arrival customers, and this service is free-of-charge for locals.
» Tallinn Airport 4-Star COVID-19 Safety Rating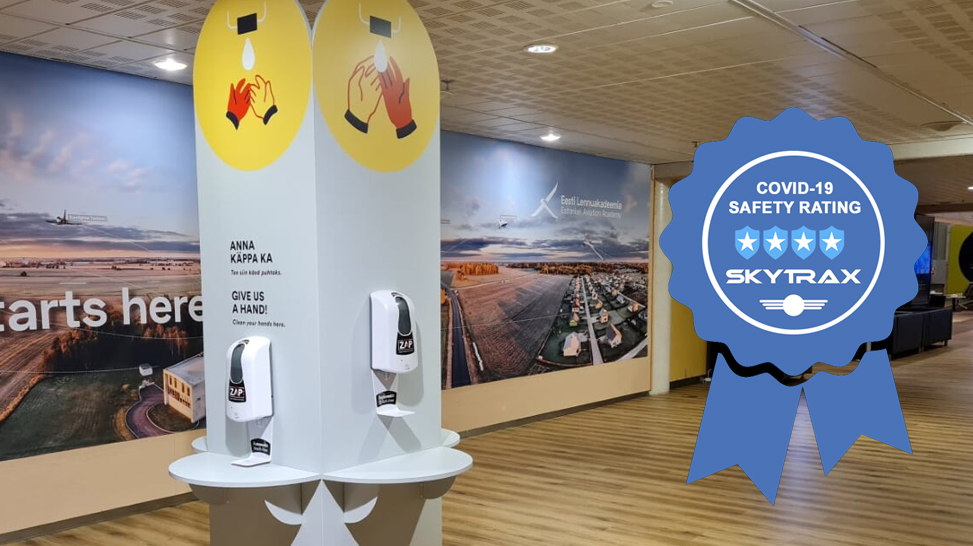 Tallinn Airport during COVID-19
The COVID-19 audit at Tallinn Airport was conducted in December 2020 and is based on a combination of procedural efficiency checks, visual observation analysis and cleanliness checks using ATP sampling tests, with the consistency of standards being a key determinant in the final rating applied.
COVID-19 safety rating places high importance on the implementation of face mask regulations and monitoring of social distance adherence amongst staff and customers, and how an airport applies these measures.
The 4-Star COVID-19 Airport Safety Rating indicates a good standard of airport cleanliness and maintenance procedures. Airports achieving 4-Star deliver some Best Practice systems of cleanliness and hygiene monitoring, but these may be applied inconsistently. 4-Star rated airports deliver good visual cleanliness and terminal presentation standards, in addition to robust disinfection and hygiene measures which have been scientifically evaluated.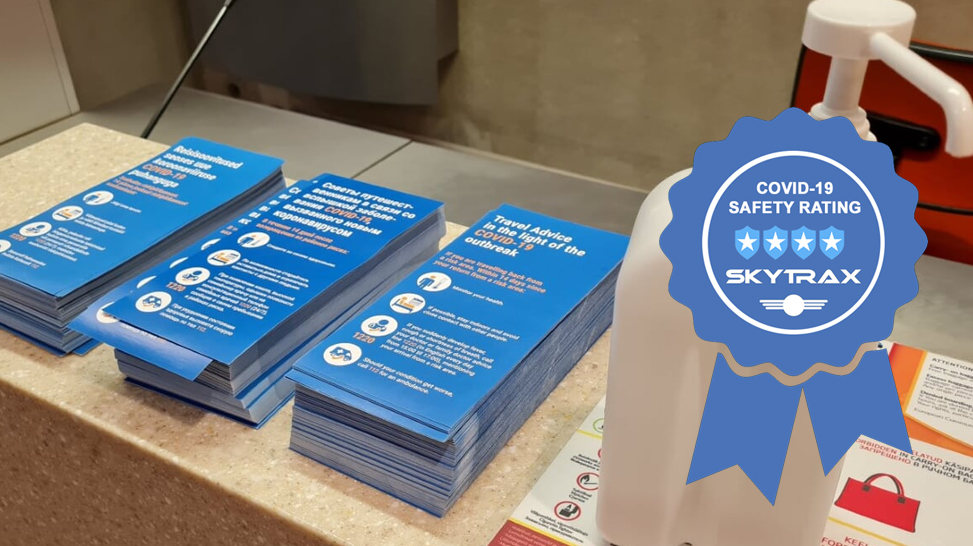 Tallinn Airport during COVID-19
» About the COVID-19 Airport Safety Ratings
To provide transparency, accuracy and consistency, COVID-19 Airport Safety Ratings are based on scientific study, analysis and appraisal by Skytrax Airport Audit teams, and involve no element of self-testing or evaluation by an airport. To be credible, COVID-19 airport ratings and accreditation require actual testing, analysis and evaluation, integrating an in-depth experience of specialist airport auditing.