The required procedures and systems to be a COVID-19 Safe Airport
COVID-19 brings many new and additional challenges to the airport environment from a technical and customer behavioural aspect, and as we move towards 2021 airports are likely to be much cleaner as operators respond to new hygiene requirements and habits. Here we explain what is needed to qualify as a COVID-19 Safe Airport.
Skytrax have always placed great emphasis on cleanliness and hygiene standards in airport ratings, emphasising Best Practice systems for airports to remain competitive with cleaning techniques, anti-bacterial measures and enhancement of systems to reduce cross-contamination. The COVID-19 pandemic has resulted in airports looking to verify that the safety and preventative measures they have put in place are meeting the required standard, and importantly that such processes are being applied both accurately and consistently.

Here we set out the basic measures that an airport should be delivering to prevent the spread of coronavirus to keep staff and customers safe, but it is of course the actual efficiency and consistency with which they are applied that determines if an airport is meeting the COVID-19 Safe Airport requirements.
Whilst seeking to provide the safest airport environment to customers and staff, it is also important that airports still manage to offer an efficient and enjoyable customer experience.

There should be prominent, clear, and consistent brand recognition for the airport's COVID-19 information and policies.
Signage and guides must show the three key elements of face masks, social distancing, and hand hygiene.
Any specific protocols that are unique to the airport (eg. temperature checks, hand luggage restrictions, terminal entrance rules etc) must be clearly explained.

There should be regular and prominent visual reminders of social distancing in queuing areas and high movement walkways. The social distancing markers should align with the COVID-19 information brand.
Customer seat layouts will be adapted to provide increased space and clear designations of social distancing on seat areas.
Physical distancing is encouraged in confined areas such as security processing and toilets.
Front line service counters (check-in, information) have physical distancing barriers and protective screens.
Dining and shopping outlets must provide clear guidance on customer capacities, hygiene, and browsing policies.

There should be prominent and consistent reminders for customer face mask usage throughout the terminal.
This signage should show correct face mask usage including positioning, coverage, and the recommended replacement time for the face mask.
At security and immigration, there should be adequate protection between staff and customers using screens and/or PPE, dependent on the staff role.
Security staff performing pat-down, and baggage checks should have a visor, face mask, and gloves which should be changed between each manual inspection. We do not recommend disinfection of disposable gloves but in times of extreme disposable glove shortage, this option may need to be considered.
Customers who need to purchase a mask must be able to do so at clearly signed vending machines or in shops and convenience stores.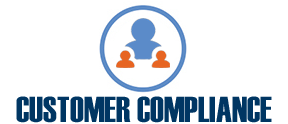 The airport should have dedicated COVID-19 staff to ensure (and if necessary to enforce) that safe mask usage, social distancing and COVID-19 procedures are being respected by customers and staff.
Such application of rules should be policed in the same manner as a non-smoking policy – ie. we behave responsibly for the social good of others.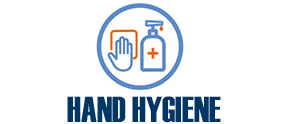 Washing hands regularly, including directly before and after security screening process, and where it is not possible to wash your hands, to use hand sanitiser. Handwashing technique reminders should be placed in washrooms and at sanitiser points.
Hand sanitiser to be positioned and available at regular points through the terminal. The size and design of hand sanitisers should be visually clear to customers.
Hand sanitisers should be frequent, and logically arranged before and after high contact points such as check-in, security, and passport control.
Shopping and dining outlets to provide hand sanitiser at the entrance and/or payment points. Some airports also include hand sanitiser units at self-service options such as ATMs, ticket kiosks, and children's play areas.
Hand wash facilities in washrooms must function consistently, with soap levels properly monitored.
Electric hand drying facilities should be efficient and in good working order. Paper towels (and appropriate waste disposal bins) should be provided as these are often a more effective means of hand drying and can prevent queues at electric hand dryers.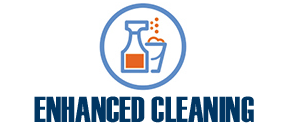 There should be an obvious presence of cleaning staff to demonstrate the frequency and intensity of cleaning and disinfecting of frequently touched surfaces such as seats, toilets, and counters.
Airports may reinforce manual cleaning checks with UV sanitisation of escalator and moving walkway handrails, elevator units, and security trays. Automated cleaning can be used for low-risk areas such as floors.
Cleaning equipment, detergents, and techniques are appropriate and correctly applied in each relevant area.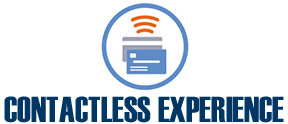 Best Practice would provide check-in kiosks and bag-drop machines fitted with proximity technology, so customers do not need to touch the screens.
Where possible, immigration clearance to offer biometric systems that uses face and iris recognition technology to match passengers with their travel documents.
Staff and customer contact is minimised wherever practically possible and passenger processing should remove unnecessary document handling by airline or airport staff by using self-check-in, self-bag-drop and self-scan boarding.
Contactless payment facilities are available at all or most commercial transaction points. Airports may also have adapted systems for contactless APP-based parking payment so customers can proceed directly to their vehicle after arrival.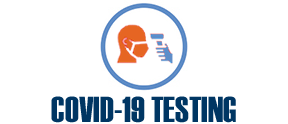 A growing number of airports have COVID-19 testing facilities for customers, and this increases the convenience of the travel experience either by reducing or removing quarantine on arrival. We accept that this cannot guarantee safety from coronavirus, but it is a further level of reassurance.
The expanding requirement for negative PCR tests for entry into some countries means that there is increasing demand for quick and efficient pre-flight testing services. Again, this is more of a convenience than a safety element, and we expect more airports to be providing such facilities in future.
Some airports are also providing COVID-19 testing systems for frontline staff, and this is preventing further infection from entering the airport eco-system.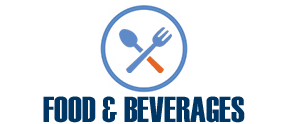 There should be a consistent monitoring of food & beverage areas for cleanliness (tables, seating, counters) and a simple system of communicating table sanitisation to customers.
Service systems must be optimised to reduce staff and customer contact. APP-based ordering, table service, and contactless payment systems should be offered.
Social distancing guidelines must be enforced in seating areas, and/or to have F&B service staff available to organise and apply the correct social distancing policies.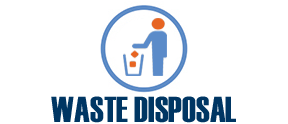 PPE disposal points should be prominently available throughout the airport, and these must be pedal operated and sealed for hygiene.
The appropriate PPE disposal facilities reduce the risk with used face masks being left on floors, seats, and dining tables.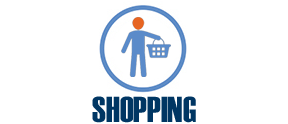 Retail outlets have systems of appropriate sanitisation and quarantining of goods such as clothing, and accessories, and any in-store changing rooms.
In addition to having contactless payment systems, larger tax-free outlets have optimised staff numbers to prevent queues at check-out counters.
Click & Collect pre-order services are available for tax-free items to reduce customer browsing and staff contact.
COVID-19 SAFE AIRPORTS
To request further information about the COVID-19 Safe Airport certification, please use our Contact Page.
RELATED SECTIONS
» COVID-19 Airport Rating levels explained