Hygiene Safety Rating for the aviation industry
By Peter Miller, Skytrax – London, UK
International air transport rating agency SKYTRAX have introduced the airport and airline Hygiene Safety Rating as a key part of the process to maintain cleanliness and hygiene improvements following the success of COVID-19 Safety Ratings.
As the world moves forward in tackling the global pandemic, it is critical for the aviation industry to ensure that all lessons learnt to improve cleanliness and hygiene standards are maintained, and that these enhanced levels remain an item of continuous improvement and development. A trust in cleanliness and safety will remain a foremost concern for customers as air travel continues to build back to pre-pandemic demand levels.
In 2020/2021 there was a fairly uniform, global approach to COVID-19 health and hygiene precautions across the aviation industry, but moving into 2022 we are starting to see a relaxation of some policies by both airports and airlines, and as countries long for some return to a more "normal" way of life post COVID-19, it is important for the focus on hygiene issues to remain at the forefront of operational efficiency.
Skytrax have rated cleanliness standards of airlines and airports for over 20 years, and since the outbreak of COVID-19 enhanced testing procedures for a widely expanded range of high contact areas evaluated across both the airport and onboard environments. Whilst some of the Covid-19 safety protocols (eg. social distancing, airport terminal access) have been lifted in many countries, the long term priority of maintaining the highest hygiene and cleanliness standards is now well established.
Hands-on Hygiene testing
A central feature of the Hygiene Safety Rating is that all evaluations and analysis are based on physical inspections, testing and assessment of cleanliness and hygiene standards. There are programmes offering accreditation services based on checking if correct work practices, procedures and systems are in place for cleaning, disinfection, and infectious disease prevention, but these are theoretical, mostly using form filling and do not include any physical on-site inspections or testing.
Edward Plaisted of Skytrax said: "Throughout the COVID-19 pandemic, we have regarded such theoretical systems as having very limited validity. Theory represents how things could or should be, whereas reality validates how things are actually being provided in the physical environment. We only apply a Hygiene Safety Rating when detailed on-site testing has been carried out by our Hygiene Safety team. For an airline or airport to have real trust in such accreditation, they must have trust that the methodology uses physical testing of real time standards."
Hygiene Safety Rating enables airlines and airports to demonstrate their achievement of the highest hygiene standards, that they are delivering the defined cleanliness and hygiene standards, based upon professional on-site testing and evaluation by Skytrax hygiene teams.
Skytrax cleanliness and sanitation certification programme provides an accurate validation system for airports and airlines that implement and maintain a set of robust hygiene and cleanliness measures. Improvement in hygiene standards is not something that should be reactionary, but an habitual process that continues to be enhanced through education, training and monitoring, and this is where the real value of Hygiene Safety Rating is delivered.
Hygiene Safety Testing
The Hygiene and Cleanliness inspections, testing and evaluations are conducted by Skytrax Hygiene Safety teams. Applying a unified subject listing, the auditors carry out physical examination and assessment of standards across both the airport environment and onboard flights. In a typical airport environment Hygiene and Cleanliness evaluation, more than 200 items are inspected, assessed and reported on.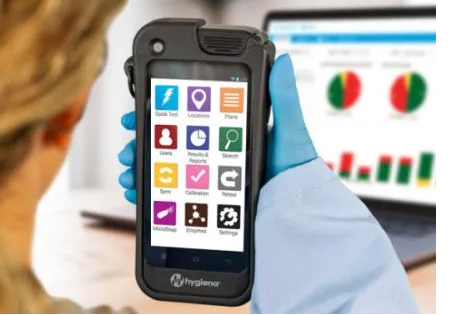 In the airport, hygiene checks are conducted across all customer facing facilities for both landside and airside areas. This covers areas such as customer seating / waiting areas, security processing, toilet facilities, food and beverage outlets, contact surfaces for escalators, elevators, travelators, ATM's, vending machines, airline lounges.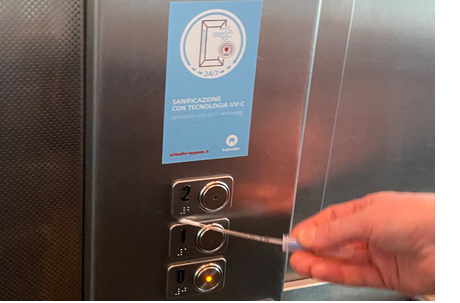 Onboard flights, cabin hygiene checks include all common surface contact areas, with examples such as seats, seatbelts, seatback, tables, armrests, IFE screen, IFE controls, window shades, windows, safety cards, overhead bins, carpets, lavatories, food service trays, utensils.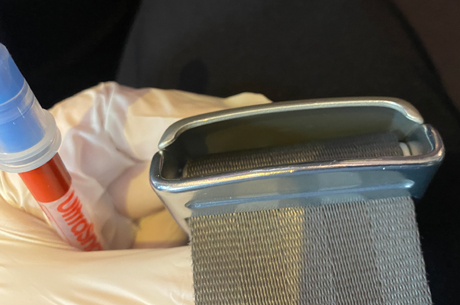 For more Information about the Hygiene Safety Rating services, please » Contact us
Eligible for Hygiene Safety Rating accreditation
The Hygiene Safety Rating accreditation is available to:
➤  Airports
➤  Airlines
➤  Airport Lounges
Other recent news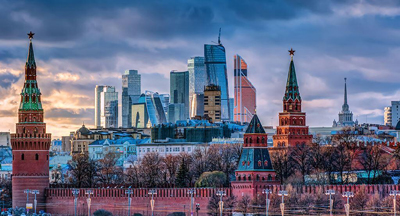 » Skytrax suspend all audit and rating analysis for airports and airlines across Russia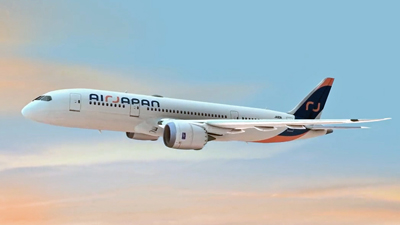 » ANA announce the launch of AirJapan, an airline that is thoughtful to all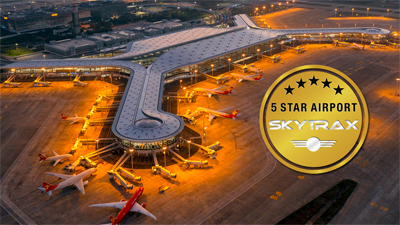 » Terminal 2 at Haikou Meilan Airport is Certified with 5-Star Rating