Bogota El Dorado Airport is the first airport in South America to receive the 5-Star COVID-19 Safety Rating
By Peter Miller, Skytrax – London, UK
Bogotá's El Dorado International Airport is the first airport in South America to be Certified with the 5-Star COVID-19 Airport Safety Rating, by international air transport rating agency Skytrax.
El Dorado International Airport is the primary gateway to Colombia and a major transfer point for other destinations in South America. The 5-Star COVID-19 Airport Safety Rating is recognition of the effectiveness of COVID-19 measures introduced by the airport to protect customers and staff against the spread of coronavirus.
The COVID-19 audit was conducted over 3 days in November 2020 and is based on more than 400 rating items that assess a combination of procedural efficiency checks, visual observation analysis and ATP sampling tests. The scope and consistency of El Dorado Airport's stated COVID-19 protocols are a key determinant in the final rating applied.
The COVID-19 audit evaluated the standard of staff personal protective equipment (PPE) in all customer-facing areas and the adherence to using these items, which was observed to be at a high level. At El Dorado International Airport, the thoroughness and efficiency of contact tracing, terminal entrance procedures, and the implementation of thermal temperature screening are robust and well monitored.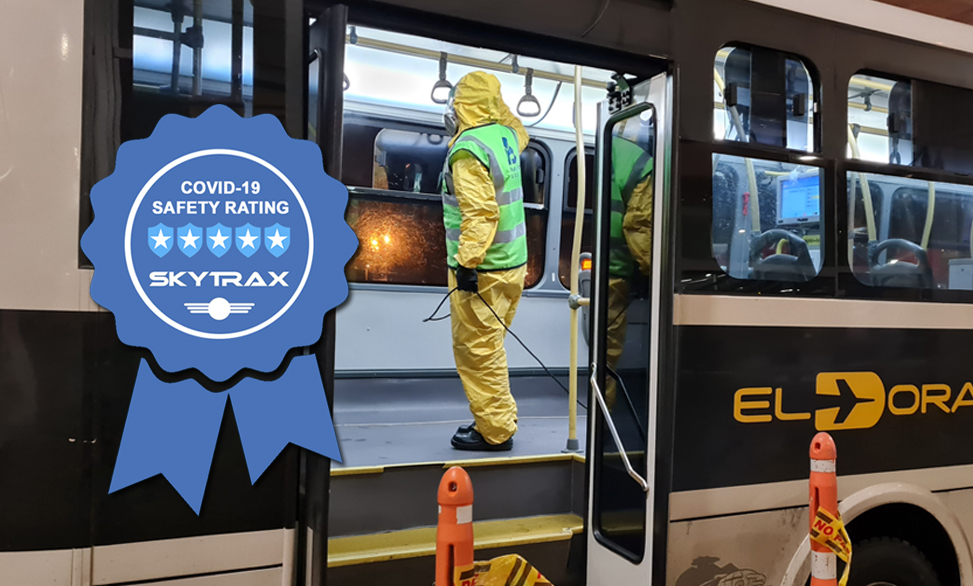 The practicality and usefulness of physical distancing protocols was checked in all terminal areas, as well as the quality and availability of hand hygiene facilities. El Dorado International Airport has introduced 1,200 hand sanitiser points, and more than 8,000 social distancing markers – this is in addition to PPE disposal points and 40 disinfection carpets.
Airport cleaning efficiency was assessed for the numbers of staff available, and the effectiveness of sanitisation was validated through ATP testing.
Mr Andrés Ortega Rezk, CEO at El Dorado International Airport said: "It is an honor to receive a 5-star biosafety rating, as this allows us to validate that we are doing things right. The commitment of all the airport employees and the airport community, in general, have made this possible. To ensure that all travelers feel safe and confident that the measures we have taken are the best, we will continue to work in a committed manner. We will continuously work and innovate so that El Dorado remains at the forefront of biosafety."
Edward Plaisted of Skytrax said: "El Dorado Airport has implemented a broad portfolio of measures to ensure customer and staff safety during the global pandemic and we are impressed with the consistency that has been achieved in this short time. In addition to one of the broadest rollouts of extra hand hygiene facilities that we have observed at any airport assessed so far, this is being strong supplemented with enhanced terminal cleaning, and stringent control of terminal access and social distancing."
COVID-19 safety rating places high importance on the implementation of face mask regulations and monitoring of social distance adherence amongst staff and customers, and how an airport applies these measures. At El Dorado International Airport, as well as having staff in departure and arrival to assist passengers with the new COVID-19 measures, all airport staff are trained to remind customers of their responsibilities relating to face mask use and physical distancing.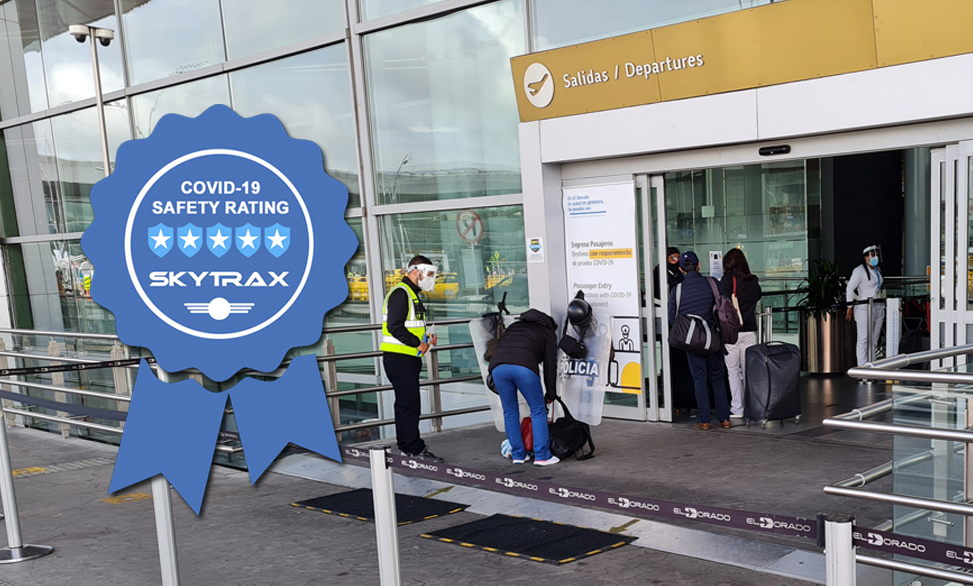 COVID-19 Airport Safety Ratings are based on scientific study and analysis by Skytrax and involves no element of self-testing or evaluation by an airport. The analysis of hygiene protocols includes reference to ICAO, EASA and ECDC COVID-19 Aviation Health Safety guidelines.
» El Dorado Airport 5-Star COVID-19 Safety Rating
» A-Z Index of COVID-19 Airport Ratings
» COVID-19 Airport Safety Rating levels explained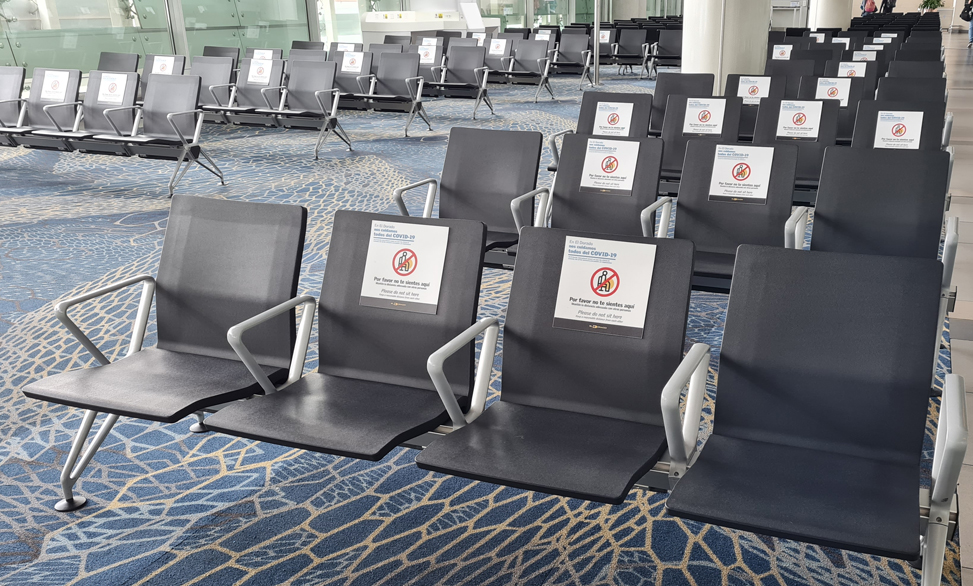 Skytrax began the COVID-19 Airport Safety Rating programme in August 2020, which requires expert Airport Audit teams to physically visit each airport and carry out the hygiene analysis and assessment of procedural efficiency and consistency.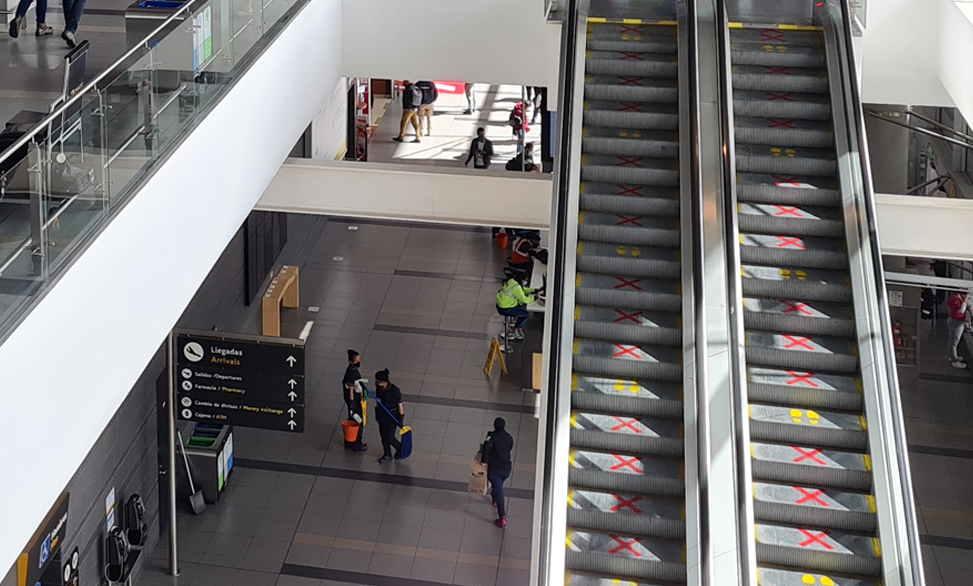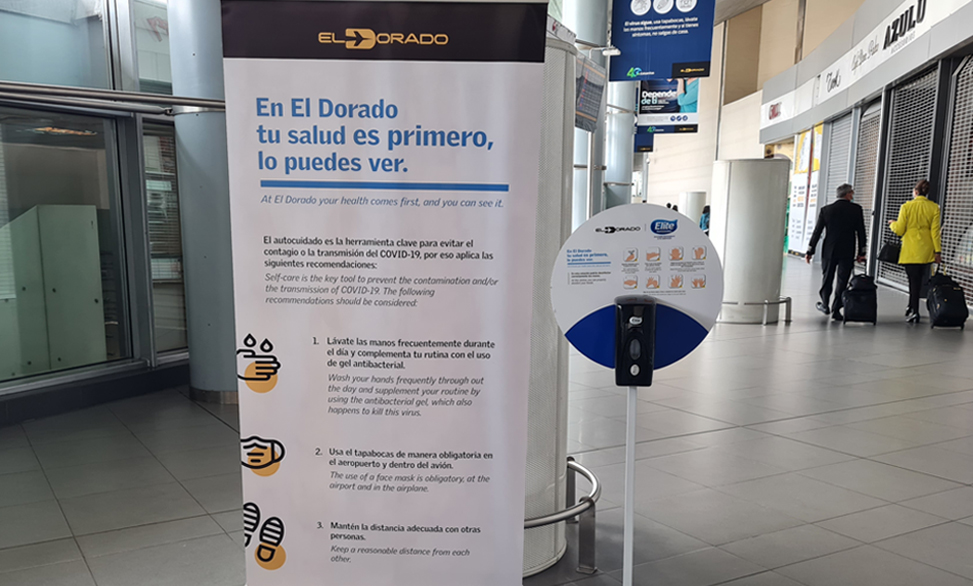 THE COVID-19 5-STAR AIRPORT SAFETY RATING
The 5-Star COVID-19 Airport Safety Rating recognises very high standards of airport cleanliness and maintenance procedures. Airports achieving 5-Star deliver many Best Practice systems of cleanliness and hygiene monitoring, and most importantly, these protocols are adhered to consistently. In addition to excellent visual cleanliness and terminal presentation standards, 5-Star COVID-19 Airports may use new techniques for UV sanitisation, and mass disinfectant treatments which are scientifically evaluated.