KLM Royal Dutch Airlines is certified as a 4-Star COVID-19 Safe Airline
By Peter Miller, Skytrax – London, UK
KLM Royal Dutch Airlines is the latest airline awarded with the COVID-19 Airline Safety Rating by international air transport rating agency Skytrax, being Certified as a 4-Star COVID-19 Safe Airline.
The COVID-19 Safety audit was conducted in November and December 2020, assessing a mixture of KLM long haul and short haul flights, in addition to safety standards at the home base airport of Amsterdam Schiphol Airport. The COVID-19 Airline Safety Rating is based on detailed investigation and appraisal of the effectiveness and consistency of safety and hygiene measures that KLM Royal Dutch Airlines has put in place to ensure customer and staff safety during the coronavirus pandemic.
The COVID-19 Safety audit analysis incorporates relevant areas from the IATA Health Safety Standards Checklist, ICAO CART Take-off guidance and WHO recommendations.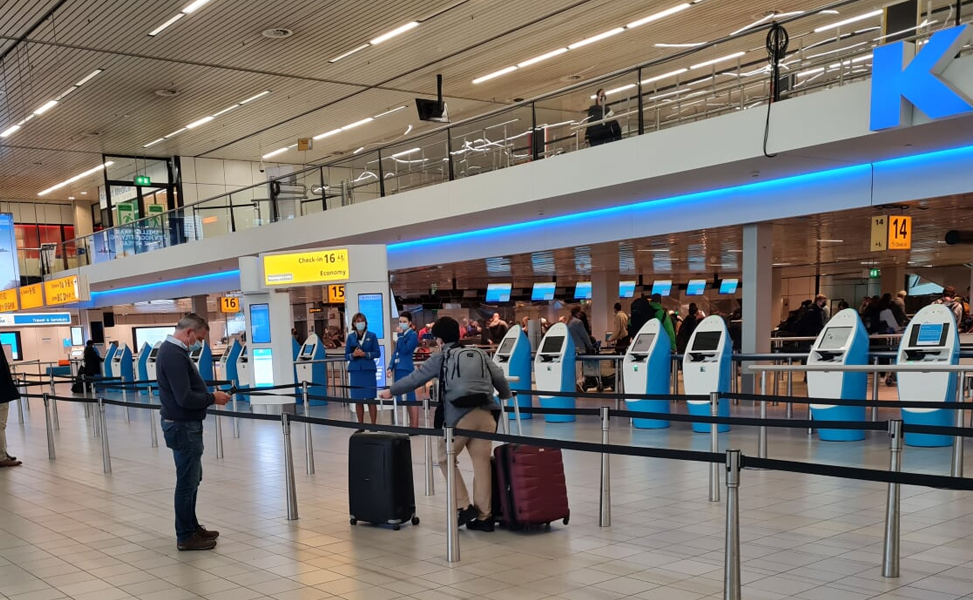 KLM have introduced a good range of customer safety measures in the home base airport of Amsterdam Schiphol Airport, and whilst Skytrax have recently highlighted the very poor control of crowds at immigration sections in the airport, these fall under the responsibility of the airport operator (Royal Schiphol Group) and not KLM.
The COVID-19 safety measures introduced by KLM set out quite clear protocols for enhanced cleanliness, and ATP testing during the audit flights indicated the quality of sanitisation before each flight is reasonably robust from Amsterdam. This was however less consistent when assessing the standards from some other network airports.
Skytrax noted good airport cleanliness measures for items such as self-check-in and transfer machines, and sample items of lounge furniture and hardware at Amsterdam Schiphol Airport. Social distancing and contactless handling at check-in is being well applied, and while the airline has procedures for increasing the personal space for customers when boarding and deplaning, we found this is quite weakly enforced by staff, and there is no active intervention when guests are not following this advice. The control of the boarding process represents one of the main weaknesses for KLM.
» KLM COVID-19 Safety Rating results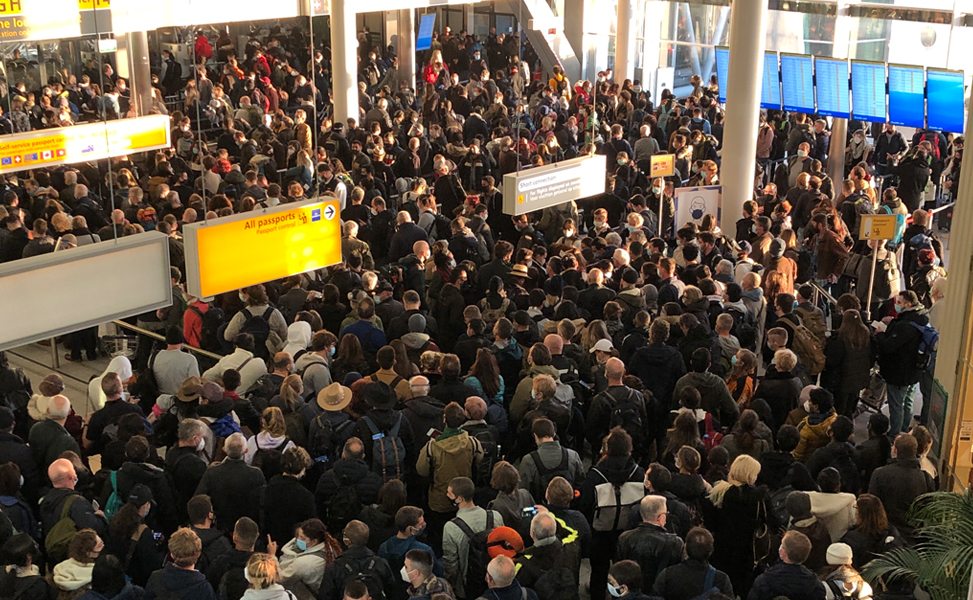 Chaos at Amsterdam Schiphol Airport transfer passport control in December 2020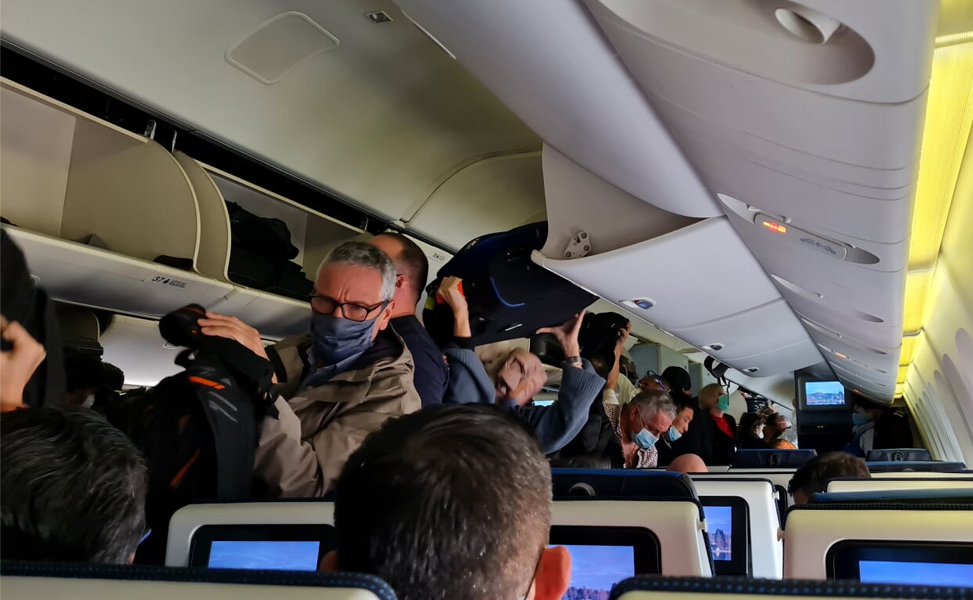 Travelling with KLM during COVID-19
Onboard cleanliness and cabin presentation is at a good quality level and service systems for catering are adapted for COVID-19 times, with some reduced contact delivery and enhanced food safety measures for meal presentation.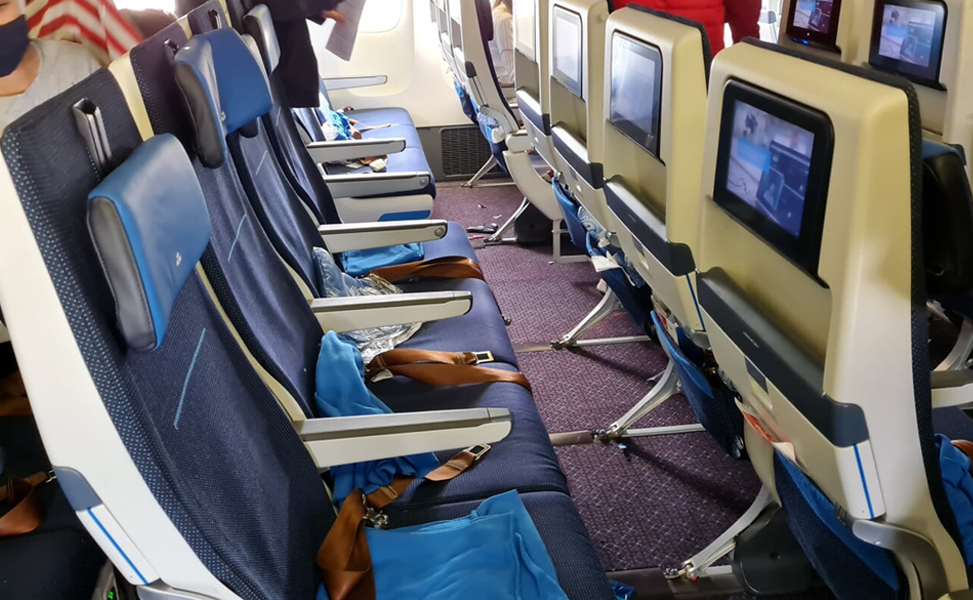 Onboard, the service procedures for the safe delivery of meals is achieving an acceptable standard, and on most occasions this is consistent. It was noted that hygiene standards relating to the presentation of meal trays was also very good.
There is a more vigorous reinforcement of correct face mask use during flights, and the cabin crew excelled in this area during the audit evaluations. It was observed that the KLM staff use and consistency of PPE items is at an satisfactory level.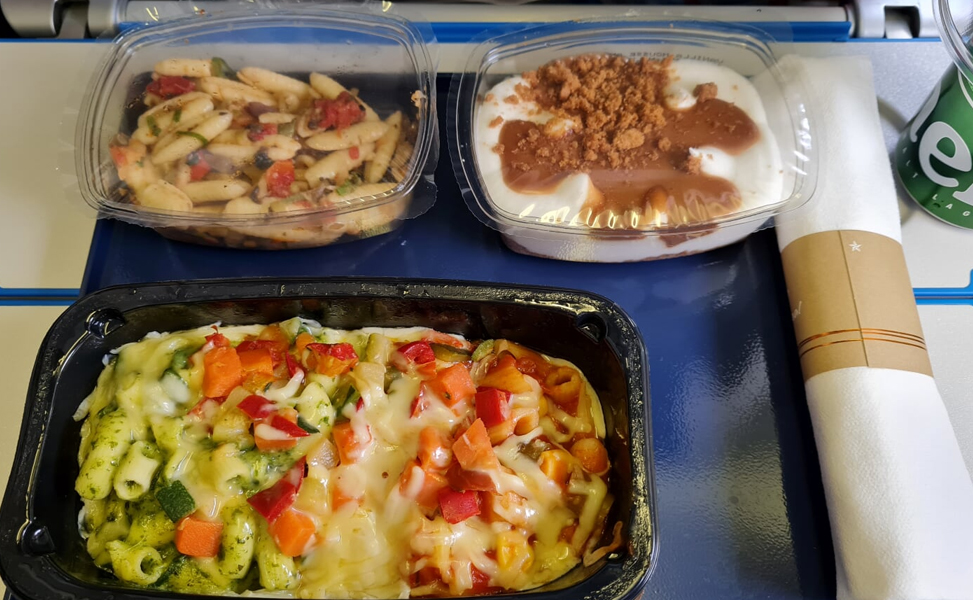 Travelling with KLM during COVID-19
About the COVID-19 Airline Safety Rating
The process of certifying COVID-19 Airline Safety standards requires detailed investigation and analysis of the effectiveness and consistency of measures put in place by airlines to ensure that their COVID-19 safety and hygiene measures are meeting very high standards, to provide enhanced safety to customers and staff.
Skytrax have been auditing airline standards since 1989, and provide unique, specialist knowledge and experience to conduct the COVID-19 Safe Airlines assessment. With a variety of flights having to be audited for each airline to assess standards, the roll-out of COVID-19 Airline Ratings is being carried out according to travel restrictions and border openings of countries around the world.