Rating the safest airlines to fly during Covid-19
By Peter Miller, Skytrax
Rating the safest airlines to fly during the Coronavirus (COVID-19) pandemic is not something that can or should be based on unverified or speculative assessment.
A meaningful rating of the safest airlines to fly during COVID-19 requires detailed physical inspection, experience and assessment of the standard and consistency of coronavirus measures put in place by different airlines.
To inspire confidence in air travel, airlines have stated their commitment to delivering excellent hygiene and safety protocols, but for this to be meaningful, any airline safety rating requires proper evaluation and assessment of these commitments in real life.
Some rating systems have emerged in reaction to COVID-19 which are marketed as indicators of air travel safety, but their results are established by little more than reading an airline's COVID-19 policies. To create hypothetical safety ratings from simply looking at information online is potentially misleading to both airlines and customers alike.
The reality is that there is often a disparity between standards an airline hopes to deliver and the standards provided to customers taking a flight. Every airline has set out their procedures and systems to improve hygiene and customer safety, but Skytrax are already seeing discrepancies in the success and consistency with which these procedures and systems are performing.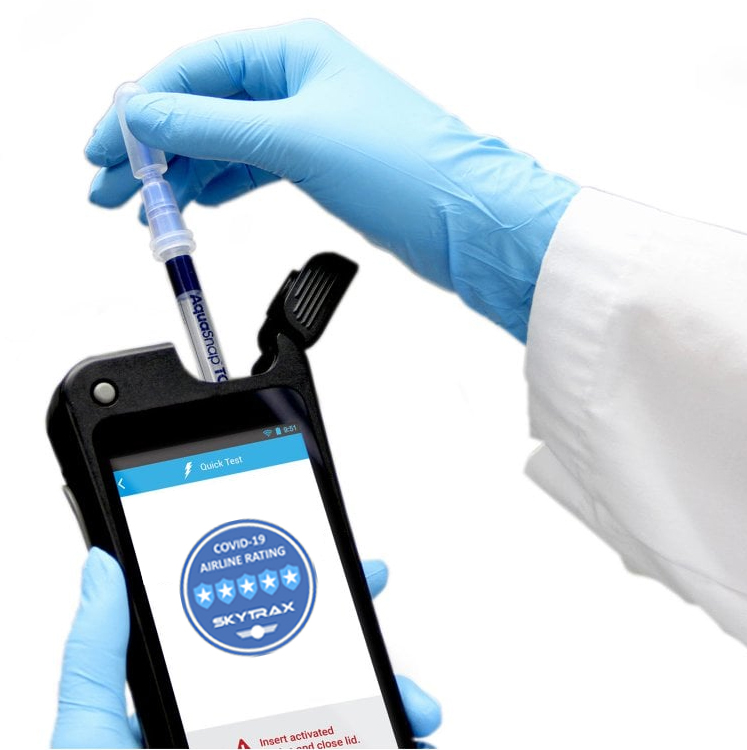 Airport and onboard testing and evaluation of COVID-19 safety standards is critical to rating the safest airlines
While many airlines state that the aircraft cabin is disinfected after each flight, Skytrax testing shows that this is not always occurring, and there can be disparities in the standard of aircraft sanitisation between an airline's hub airport and elsewhere in their network. This highlights that it is too simplistic to rate airline COVID-19 safety without proper checks, as the standard and consistency of cleaning techniques is so important in the fight against coronavirus.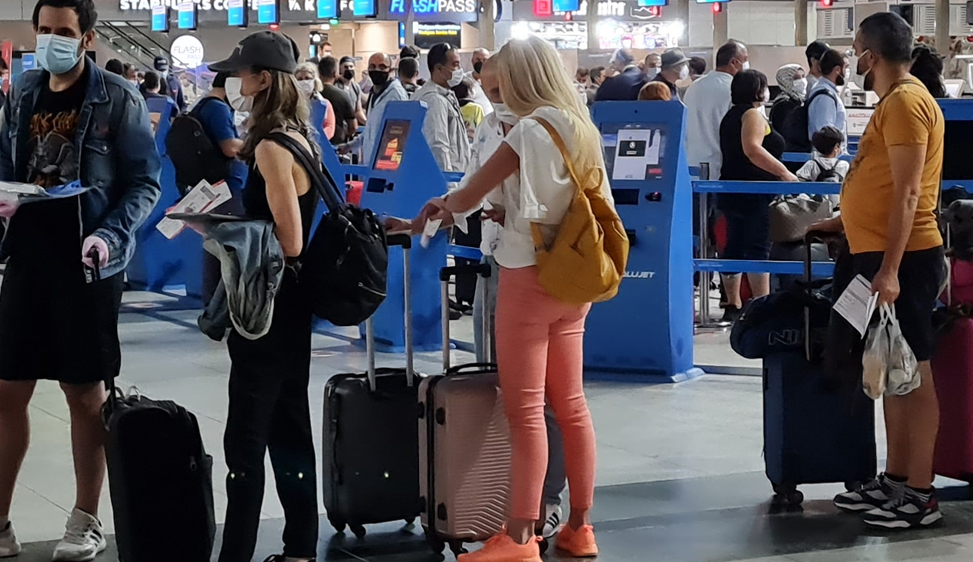 In the airport environment, Skytrax are seeing a great variance in the quality and prominence of guidance that airlines are providing to customers. This covers the check-in process, boarding and deplaning protocols, and these areas can only be accurately evaluated by actual travel and evaluation of the airline.
Similarly, arline staff have a critical role to play in providing a safe experience to customers. In addition to putting passengers at ease and explaining new systems, it is essential that ground and cabin staff fully adhere to correct PPE use, hand hygiene, and social distancing. Skytrax are observing that some of these simple items are not universally followed, yet they are stated as COVID-19 policy factors by airlines.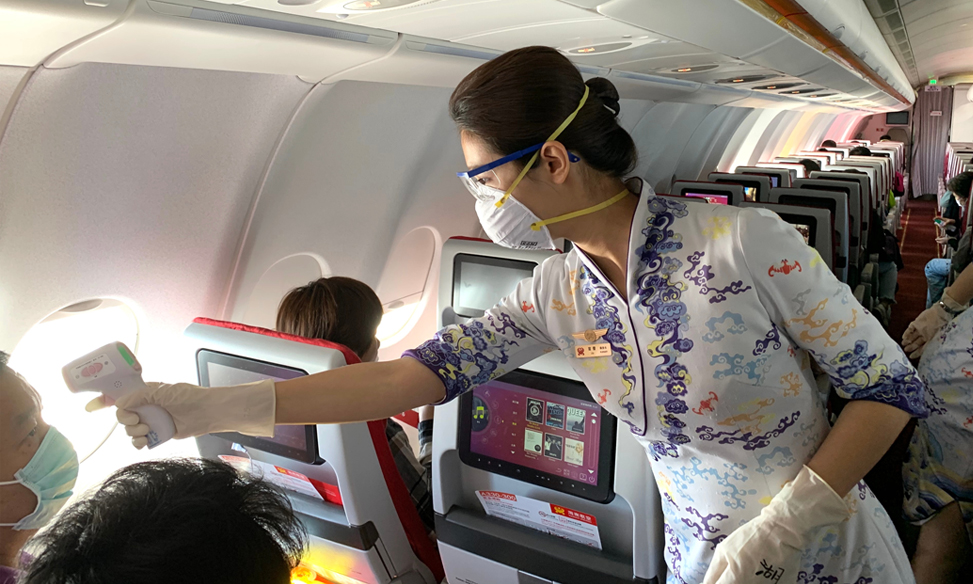 So which is the safest airline in the world during Covid-19 pandemic? Skytrax say this cannot be accurately quantified, and it would be potentially misleading to attempt such a judgement.
There may be a variation in the Skytrax COVID-19 rating level applied between say American Airlines, British Airways, Emirates, Lufthansa, Qatar Airways, Singapore Airlines or United Airlines, but Skytrax state that trying to classify a single airline as the safest airline in the world during Covid-19 could be foolhardy.
Skytrax launched the COVID-19 Airline Safety Ratings to set global benchmarks for airline performance in this sector, and the organisation would never seek to name a 'safest' COVID-19 airline. Skytrax use a scoring system of 3, 4 and 5-Star COVID-19 Airline Safety Rating, with these levels applied upon a completed evaluation of an airline. Key determinants in the final Airline Safety Certification made to an airline relate not only to the efficiency of procedures and systems, but the consistency with which they are applied being a priority for the highest 5-Star COVID-19 Airline Safety Rating.
Travel restrictions and border closures resulted in a delayed roll-out of the Airline Safety Ratings in some global regions, but this is now expanding from Europe to the Middle East and Central / South America.
Other articles of interest
» COVID-19 Airline Safety Rating explained
» The world's first airlines to receive COVID-19 Safety Ratings
» Safe air travel for passengers during Coronavirus (COVID-19)
» Guide to COVID-19 safety policies for airlines across the world