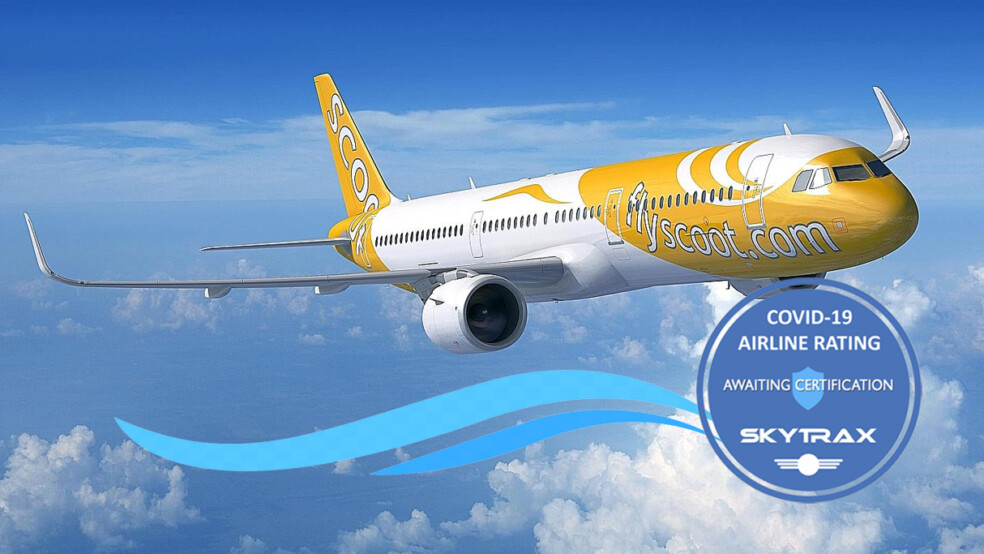 Scoot COVID-19 Airline Safety Rating
Scoot is to be certified with the COVID-19 Airline Safety Rating that evaluates the standard of safety measures and improved hygiene processes introduced by Scoot to help reduce the spread of Coronavirus.
Skytrax COVID-19 Airline Safety Rating is the world's only assessment and certification of airline health and safety measures during the coronavirus pandemic that is based on professional and scientific investigation of the actual standards being provided by the airline.
The COVID-19 ratings include cleanliness at the airport and onboard, social distancing, face mask usage, sanitiser, and other hygiene improvement systems.
Scoot COVID-19 Airline Safety Rating
helping you to travel safely
Scoot COVID-19 Safety Ratings
Disclaimer
The Ratings shown on this website show headline extracts of the key areas used in final assessment and grading. Whilst every effort has been made to ensure the accuracy of the information contained in our web pages, the content is naturally subject to change and Skytrax cannot guarantee its accuracy or currency. We reserve the right to make changes to the information on the site without notice.
Related to Scoot COVID-19 Airline Safety Rating